This is a placeholder text
Group text
by TYKE on 30 November 2016 - 14:11

I am experiencing a new problem registering an american bulldog puppy. The search section in the first screen for Sir and Dam doesn't work. Instead of searching when I directly write the names exactly as they are in pedigreedatabase it cant access the ancestors of the sir and dam. I tired both google and safari. I would appreciate any help.





by Reliya on 30 November 2016 - 14:11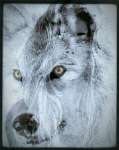 by Fantom76 on 30 November 2016 - 15:11
I'll be glad to help anyone that needs immediate attention, but if you all could wait until we get this fixed, it would be a big help. In the meantime, check out how I do it in
http://www.pedigreedatabase.com/german_shepherd_dog/community.read?post=880601-help--how-do-i-add-dogs-to-my-pedigree-that-is-missing#880676
by TYKE on 04 December 2016 - 20:12

We are not in a big hurry . I hope everything will be OK soon. You are doing a great job here.

by TYKE on 04 December 2016 - 20:12
I found out that it works when you write the exact name . Auto complete doesnt work properly but not a big problem for now.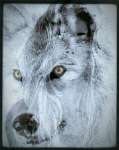 by Fantom76 on 04 December 2016 - 22:12
Things are fixed now, so you should not have this problem. But when first registering a dog, you can skip entering the sire and dam on the first page... just enter the dogs name, and it will take you to the edit page where you can enter the sire and dam and all other info. Please be sure to always enter date of birth if known as this helps us in identifying dogs.
---
---
Contact information
Disclaimer
Privacy Statement
Copyright Information
Terms of Service
Cookie policy
↑ Back to top