by gimme10mins on 31 October 2011 - 05:10
Is it possible for a kennel to develop a line of showline solid black dogs?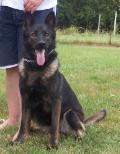 by Donnerstorm on 31 October 2011 - 06:10
very good question! Especially since the blacks are my favorite! I would assume so since I am picking up an 1/2 wl 1/2 sl black one shortly

by gimme10mins on 31 October 2011 - 07:10
Whats the pedigree?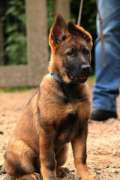 by Rico on 31 October 2011 - 08:10
Nice topic!
See VOGERLAND SHAYTAN and especially his progeny.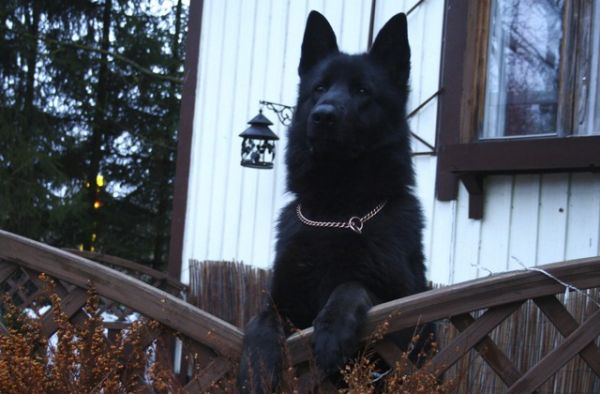 by duke1965 on 31 October 2011 - 10:10
only if it is done by a breeder/judge in germany with his ass on a SV chair
by vom ost see on 31 October 2011 - 14:10
let me give that some serious thought......no!!!! just kidding,don't get your pampers in a wad...i've seen some beautiful black dogs,and to the "op",sure you could develop a line of black show dogs to participate in "german style conformation",but look at the competion...the blacks would have to be so correct that they would blow the blk/brn army out of the water....that would take some serious research and well thought out breedings(sounds like fun)...the final specimen put up for examination would have to be correct in everyway,so that even the most jaded of judges would put the dog up because of superior conformation and temprement......have at it,i can't wait!!!!

by gimme10mins on 31 October 2011 - 18:10
What bloodlines would one start with. Of course I know the predominant bloodlines used would have to be showline bout would you cross with DDR dogs or west german working or a combination of both. From photos it seems that the DDR dogs tend to be more structurally correct than the west german dogs.
by Laural H on 13 November 2011 - 00:11
by sonora on 02 January 2012 - 07:01
---
---
Contact information
Disclaimer
Privacy Statement
Copyright Information
Terms of Service
Cookie policy
↑ Back to top