This is a placeholder text
Group text

by Videx on 05 August 2007 - 20:08
With the British Sieger now established in September, and the Dutch Sieger & Belgium held in middle August, I think the committee for the 2 day show 2008 would do well to sonsider the 1st or 2nd weekend in August for the show, the Venue, Date & Judge(s) being the most important aspects for a TOP entry.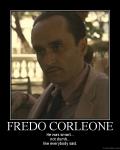 by Don Corleone on 07 August 2007 - 18:08
To all my funny speaking cousins,
Please do not take pencil's remarks to heart or as intelligent statements.  She herself is a newbie trying to make a living off of 6 females and has no idea what she is doing.  She has already been blasted off of the working threads and has come to ruin your day.
Lots of love,
Your Hillbilly Cousin, Don

by JOZOLLI on 12 August 2007 - 22:08
Pencil
Ta for your interest in what im doing but you will find if you were knowledgeable at all, that I last bred a litter in Feb 05 bringing the grand total to 5 pups bred under my affix .... ever.
Short of money? Most true enthusiasts are I think - good food and good lifestyles for the dogs always costs money.
Xandro is adored by his new owner who will no doubt get as much from the lad as he puts in - with my very best wishes and full support.
If you wish a slanging match or heated debate pencil, I suggest you find someone to whom dogs are commodities, and who deals in dogs without scruples, rather than speaking to me.
However - as I have just spent the last two days in stunning sunshine, great company, enjoying top European dog competition.... my good mood means that I sincerely wish you happy dog days.
I hope you wont be too offended if you next comment(s) doesnt/dont interest me enough to converse again.  This database is for constructive criticism and learning from peers and others around the world after all.
nite x
---
---
Contact information
Disclaimer
Privacy Statement
Copyright Information
Terms of Service
Cookie policy
↑ Back to top