This is a placeholder text
Group text
by EllenB on 13 September 2023 - 15:09
Hi all,

I rehomed my GSD Bailey when he was 2 He is now 3.5 (birthday 27/03/20). His original owners said he had no papers so we DNA tested him to ensure he had no genetic problems that might crop up. We used wisdom panel and everything came back clear.

I have recently managed to find his breeder in Portugal (I am in England but his previous owners moved back here with him) after much searching who is adamant they wouldn't have sold him without them and kindly gave me his parentage:

Sire: William Lawson's de Domus Didacus
Dam: Zurrapa de Domus Didacus

Unfortunately it seems I am unable to get his papers now but he is a lovely boy either way. I don't know much about pedigrees and would love it if someone could give me the time to explain if there is anything I need to watch out for from his ancestry.

Many thanks,
Ellen

by Dog1 on 13 September 2023 - 19:09
Ellen,

Your boy is 100% West German Conformation Lines. Good dogs in the pedigree, very respectable ancestors.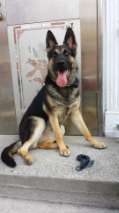 by alexnds05 on 14 September 2023 - 08:09
Hello,

This is the sire:sire
This is the dam: Dam
I invite you to put the dam's name into the search and look it up as well. The pedigree is an excellent West German Showline pedigree. (Not to be confused with American Showlines). There is a linebreeding on Armenius.  For your knowledge, Weinerau and Armenius are the kennels of the Martin Brothers, two former presidents of the S.V who were chiefly responsible for creating today's conformation lines. In the early 1980's Hermann Martin became president of the S.V. Arminius was his kennel. His brother Walter owned Wienerau.

The German Shepherd is now divided into 5 sub-breeds or "types". These are as follows:

Showtypes:
1. American Showlines
2. West German Showlines

Working types:
1. West German Working Line
2. East German (D.D.R) line. (if you can still find them, as D.D.R went away as a country in 1989
3. Czheckslovakian line.

The difference between the lines is explained on many websites. Here's an example of an explanation with pictures as well. On this page is a youtube video as well. Click to view
 
by EllenB on 14 September 2023 - 09:09
Thank you so much for your responses! Nothing I need to worry over it seems. He's a big boy at 47kg (not fat), it's a shame about his missing papers then!

The breeder said I'd need to go to the club in Portugal to prove ownership to get copies of them - I don't speak Portuguese so the conversation was pretty broken and I have no future plans to travel to Portugal.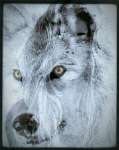 by Fantom76 on 14 September 2023 - 14:09
Did you ask the breeder of the dam (Veterinarios Sobre Rodas LDA, Diogo Franco Sa Carvalho Campo) if they would give you contact info for the person they sold the dog to You might get lucky and be able to trace down the latest owner.
by EllenB on 15 September 2023 - 06:09
I did yes, his last owners were the people who rehomed him and said he had no papers unfortunately.
I have contacted the Portuguese kennel club and gave them his microchip and he is indeed registered with them. They have said (considering I am in England), that the original breeder can request copies to send to me so now I am in contact with the breeders daughter via Google translate to see if I can arrange this…
by EllenB on 18 September 2023 - 12:09
Still trying but I managed to find out his pedigree name from the Portuguese kennel club. It's Ivan di Casa San Jorge 😊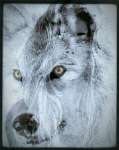 by Fantom76 on 18 September 2023 - 18:09
by EllenB on 19 September 2023 - 11:09
The breeder sent me a photo of his papers and said they will post a copy 😊
Should I add him to the database?
---
---
Contact information
Disclaimer
Privacy Statement
Copyright Information
Terms of Service
Cookie policy
↑ Back to top