by casualfornow on 01 October 2017 - 09:10
Is this a Malinois? Thanks.
I want a watch dog for the property and this one was suspious and let you know
if doesn't like someone. The only canidate that was happy to bark at me when I
approached.
My show-line GSD would probably go home with any trespassers. Smile.
You know, just curious.
Thank you everyone!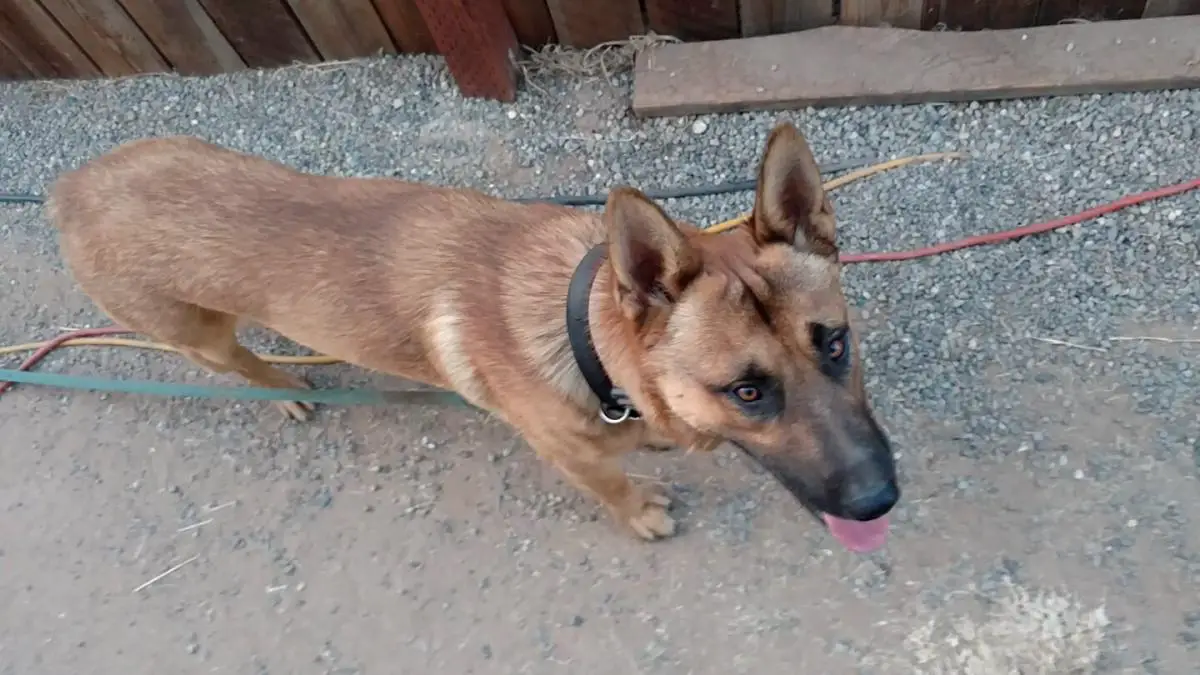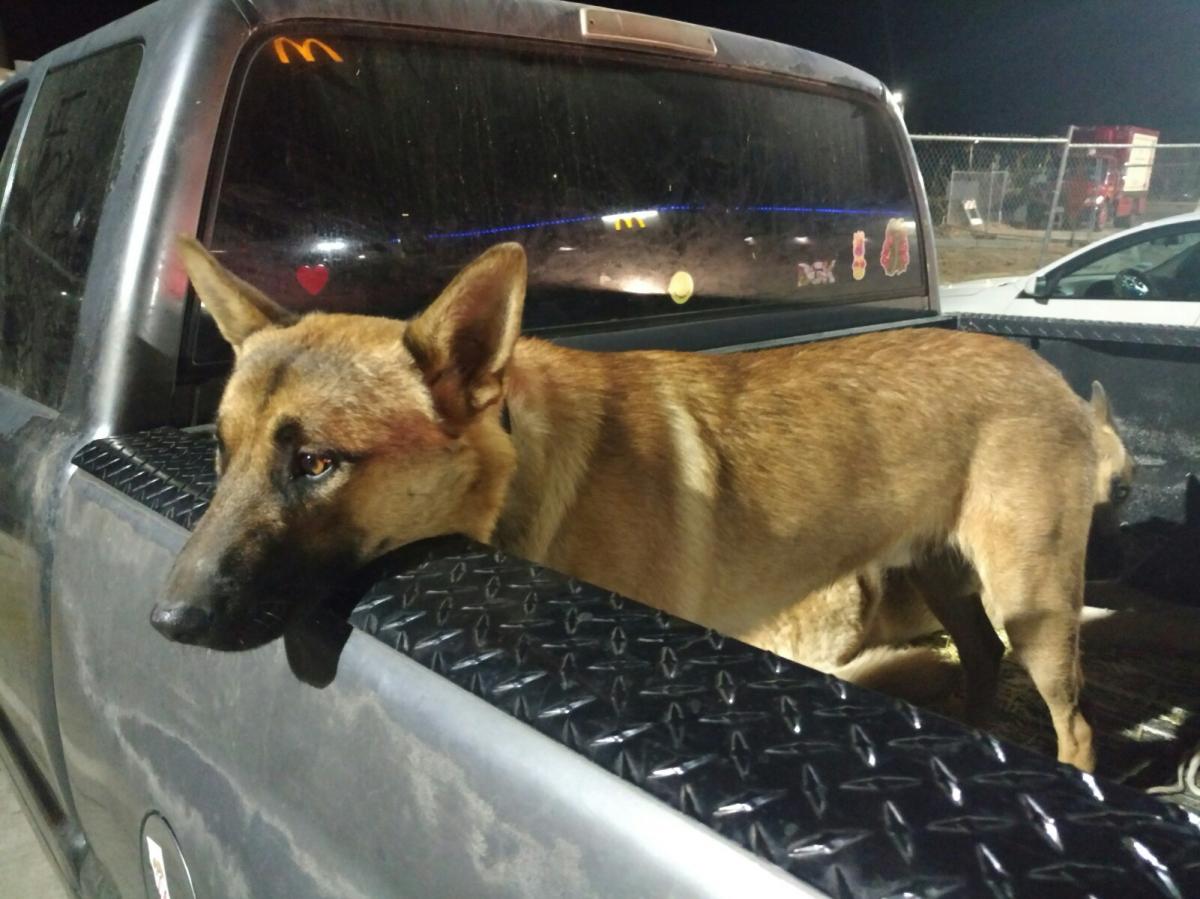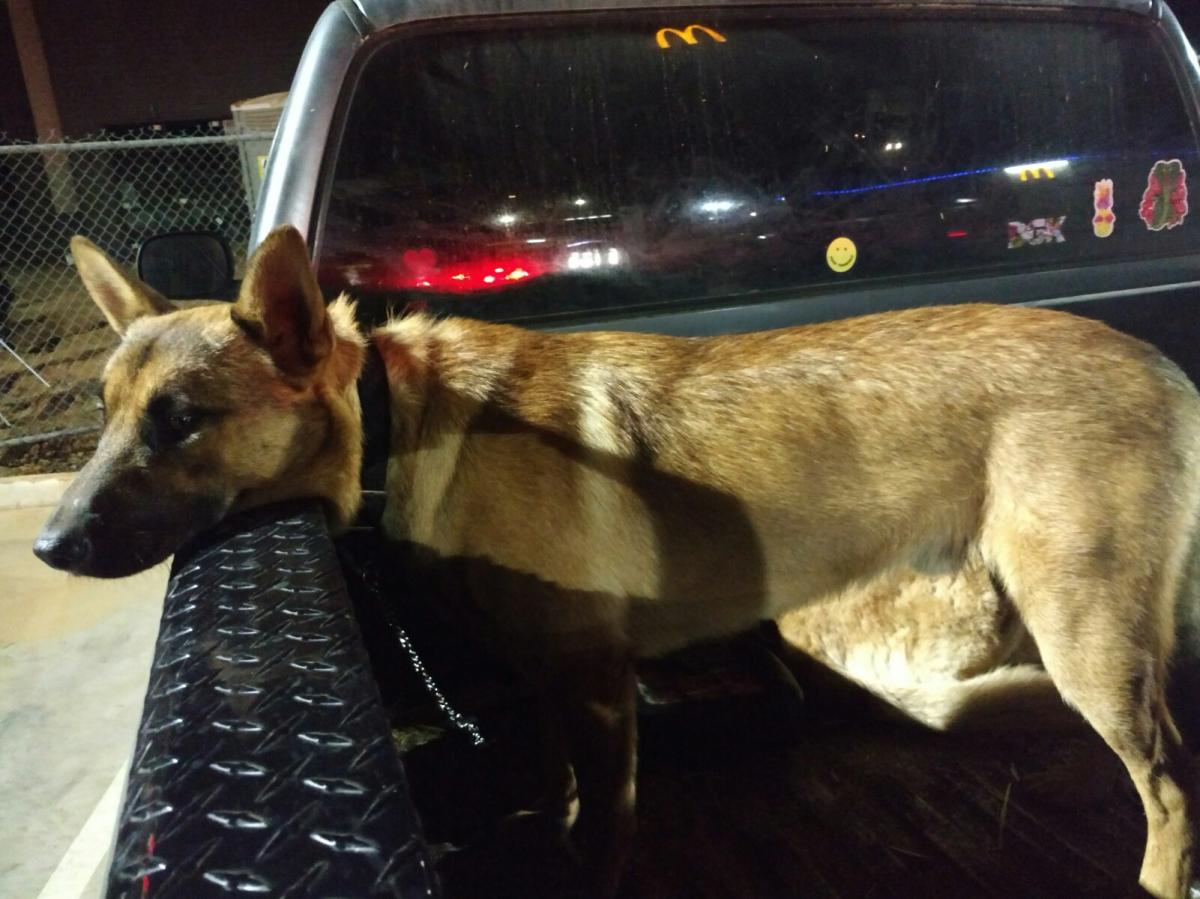 by Reliya on 01 October 2017 - 14:10
Could be an X-Malinois. If you like the dog, I say get him, no matter what he is.

by Hundmutter on 01 October 2017 - 15:10
Heinz 57. Bit of Mali, bit of GSD, bit of something else ... but agree with Reliya. If you want a watchdog and he might be one, and is available, why not ? Only worth hanging out for papered purebred if you have other plans, eg to Show or Breed.
by joanro on 01 October 2017 - 15:10
If you like him get him. But please don't chain in back of pickup....dog can jump over side and hang or fall out of callar and get killed on the road...either way, very bad way to transport the dog. At least put a crate back there to put him in to keep him safe.

Good luck.
by casualfornow on 01 October 2017 - 23:10
Thanks Guys,

I got him. (not my truck)

He is suspicious which i like,

and turns on if i point out someone to him.

Quite happy.

Should be a good alarm dog and deterrent with

a little training.

Thanks again.

ps. Selling my handsome 3yrd male German show dog.

He's a lover, not a fighter. Great dog.
by hexe on 02 October 2017 - 07:10
Why not keep them both?
by casualfornow on 02 October 2017 - 14:10
Excellent question. One is plenty for me... Thanks.
---
---
Contact information
Disclaimer
Privacy Statement
Copyright Information
Terms of Service
Cookie policy
↑ Back to top