by MamaBas on 28 July 2011 - 10:07
I am trying to update information on my hounds - information I have that's not on here. I can input this information, but when I hit the Continue button, nothing happens. Why? I registered here yesterday, and confirmed the registration via the automatic email I received??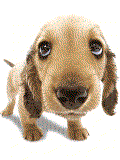 by GSD Admin on 28 July 2011 - 19:07
Can you post a link to the dogs or the dogs names?

Thanks
by MamaBas on 29 July 2011 - 10:07
I managed to get going with my pedigrees. HOWEVER I'm trying to get the dam of one of my male hounds put in here, she's registered okay, photo showing and shows up in his sister's pedigree, but despite putting her name in, it still comes up 'sire (except this is a bitch, the sire bit is fine) unknown. I've even tried re-registering her, but get the message up saying she's already registered. So why isn't the system picking up her name as it should?

Her name is Can.Ch. Verulam Harriet (Can.Imp). The male is Verulam Gawaine, and his sister Ch. Verulam Morgan le Fay (Can.Imp).

ANY help would be appreciated.

Update - I don't quite know what I did, but problem solved!!!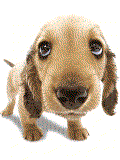 by GSD Admin on 30 July 2011 - 05:07
This is a known glitch and is waiting on the site owner to get home from vacation.

by Faux and Hounds on 02 September 2011 - 06:09
I am also having problems updating pedigrees - the site does not recoginise my kennel as well. The site does not recognise the parents of the dog to be updated however they are in the list of my dogs when I go in via kennels and breeders.
When will you be able to recterfy this problem I see others are having the same problme
Please help - may be I am doing something incorrect??

---
---
Contact information
Disclaimer
Privacy Statement
Copyright Information
Terms of Service
Cookie policy
↑ Back to top