This is a placeholder text
Group text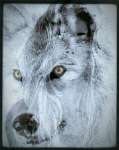 by Fantom76 on 07 March 2018 - 00:03
PDB is for PEDIGREED DOGS and this is shown by being REGISTERED with an approved Organization
Members must use the English alphabet. Cyrillic alphabet is not allowed.
The following is what you must enter to register a puppy or a dog with no progeny with PDB..
1. The exact name of the dog/puppy  that is on the registration papers. Use the complete name and check for spelling when you type it in.
2. Add the date of birth (must be correct)
3. Add registration number from the registration papers, including breed book (initials of organization with whom dog is registered).  Dogs over 6 months old must have date of birth, breed book and registration number.
Example:

4.Add the Dam and Sire's information from the registration papers including the breed book and registration number.
5. Dogs with no kennel name must have the date of birth
Dogs that don't have this information will be marked with needing specific information or deleted. Many are already marked this way so you may want to go back and finish your registration
All information that PDB requires is on the dogs registration paper.
by GSDHeritage on 02 October 2018 - 02:10
---
---
Contact information
Disclaimer
Privacy Statement
Copyright Information
Terms of Service
Cookie policy
↑ Back to top