This is a placeholder text
Group text

by kitkat3478 on 18 November 2022 - 19:11
. .Well, I still can' t get pictures to load, but I will. I just want to say that I met a really nice, young guy, from Serbia, and I have become pretty good friends with him. I met him thru an ad here on the database. And ain't that really just fitting, because i have gained a lot already thru the  Pedigree Database. I met a few others here that i have remained friends with for many years. I found my best dogs here too.
      So now I got three gorgeous show line pups from Dragan  Stojiljkovic.He handled all the transport , customs, whatever had to be done, and the pups were delivered right to my front door. That certainly was a bonus. The pups didn t miss a beat either. After spending numerous hours on the plane, then several more hours in the car, they got out of crate as if they just got up from a nap. They were very alert and happy. They came in and made themselves right at home. I took them out, they ran through the snow chasing each other, just being happy go lucky pups, as they should be.
       To be honest, I had no idea what i may have been getting into, I heard the horror stories of deals gone bad, but i also know of deals that worked out very well from within same location.I also don t group together a whole territory of people based on the actions of a few. I myself want to be taken as I am, not how others around me are.
      I had talked to Dragan a few times thru messenger after i probly drove him crazy for a minute or two asking him about the dogs in  his ads here on database. Prior to my sending him my money, I never got one
bad vibe from him. We talked for hours about dogs, horses, lions, trucks and the list goes on. I am so glad that i decided to follow my thoughts and feelings on him, and not go by what others had said, I not only gotb nice dogs out of the deal, i got a very nice friend also.
    If you see his ads on the database and see a dog that interests you, I would say go for it .In fact i would recommend you go to his facebook page and take a look at the dogs he has. He has some very beautiful dogs and puppies. He has proven himself trustworthy to me. you.
as soon as i can figure this picture thing out i will post pics of the puppies i received

by kitkat3478 on 19 November 2022 - 11:11

by mrdarcy on 19 November 2022 - 12:11
Great to read a positive post about a buyer getting what they wanted from a breeder in Serbia. Sure there are many many excellent breeders there. Just a shame we only ever get the negative stories here. The pups look great KitKat, happy, healthy and contented what more could you ask for. Good luck with them hope to see updates regularly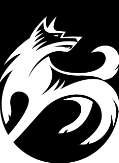 by Riohaus on 24 November 2022 - 15:11
I spoke to this gentleman (Dragan) about 2 or 3 months ago and he was going to sell me a puppy that he quoted me a price for but then he said the price he quoted was for a different puppy not one of this quality sired from top VA dog (Usher) he said that if I wanted that particular puppy I would have to pay extra. I asked him why he Sent me pictures and quoted me a price and all he said was sorry the puppy sold. I was going to mention him here on Pedigree Database back then but decided not to waste my time. I did tell him that this is why breeders on Serbia have a negative reputation here in the USA.

by kitkat3478 on 02 December 2022 - 02:12
Well sometimes I think that too could be from some of the people they work with.Could be what he thought price was, I can t really answer that for him but I will ask , just out of my own curiosity.
When I started taking with him I told him I wanted three long coat pup, didn t really go into from which dogs, I like how all his dogs looked and liked what I seen of the pedigrees. It took a little bit longer then I thought, but some of that I ll say could be on me.
I sent him my money and we began just having discussions everyday about all sorts of stuff and never really pushed the issue. I knew he was getting ready for his dogs in their Seiger so, I just waited.
I am more the happy with who I got from him, I asked for three and I got three beautiful pups with nice pedigrees. It's on ious from the pups demeanor that he spent time with them. I was only planning to keep one but it not looking like I going to push none of them out the door.
The paper work all in order and I m working on getting a bred females in the next couple weeks.
Sometimes things just don t go exactly as you want, just because of circumstance of one or both people. But I would tell anyone who asked me, I would not hesitate to deal with him at all.
I m trying to get pics put up of the pups I did get.

by kitkat3478 on 05 December 2022 - 00:12
and Rio, i think he didn t remember exactly who you were, not by your user name anyway, he recalls one person trying to get a lower price on one of his top pups  and the negotiations fell apart, not sure who that was, but i got to say he has been nothing but honest and more then fair with me, and i would recommend anyone that wanted a dog they see in Serbia, to just feel the person out, go with your gut feeling about someone. I did and i got to say, i just love these pups.

by mrdarcy on 05 December 2022 - 04:12

by mrdarcy on 05 December 2022 - 04:12
As you can see I'm not the best either but the picture is a bit fuzzy Kitkat.

by mrdarcy on 05 December 2022 - 04:12
From your first link, a bit large but it's the best I can do, lol.