by TruAmstaff on 21 July 2013 - 19:07

by YogieBear on 21 July 2013 - 21:07
Hunting rats is a sport?

by melba on 21 July 2013 - 22:07
I know a girl who does it with a Mali and ACDs.. I'd love to give it a try :)

Melissa

by fawndallas on 21 July 2013 - 22:07
Does stealing rats from the cats count? Rosé is real good at that (ewww). Last week she tried to bring it inside. Note: The thing is still alive; she is just proud to have gotten it away.


(Just kidding. Not sure I could get pass the ewww factor.)

by dragonfry on 22 July 2013 - 00:07
I've heard of this and it sounds interesting. But i already have a squirrel hunting Am Bulldog. She points squirrels in the tree, i shoot them and then she brings me the bodies. Works well with rats and reduces my rodent problems.
I guess rat hunting is as much as sport as harassing sheep to go where you want them to. (herding)
Fry

by TruAmstaff on 22 July 2013 - 08:07
This looks like alot of fun for dogs with ALOT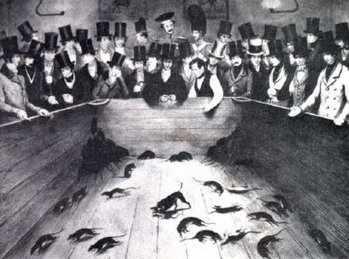 of prey drive. At first I kind of laughed at this, as it is considered a sport, but the more I thought about it the more I realized its a perfect outlet for terriers or any dog who loves to hunt vermin. It used to be a sport way back in the old days. It tests the dogs speed, and ability to keep and follow a scent to where the rats are. I posted a pic of a vintage rat hunt, the breed is questionable, could be a Rat Terrier, or Manchester Terrier, but with barn hunt the rats are safe and there is no blood. So its humane, and it could be alot of fun. Were going to give it try. :)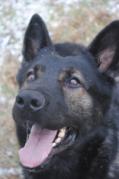 by mollyandjack on 22 July 2013 - 09:07
Isn't it basically an Earthdog trial, but among hay bales? And it's not "hunting rats", as the rats are well taken care of and never in any danger ;-) Great sport for dog breeds created for hunting vermin.

They've started up some Barn Hunt trials near me, I would LOVE to go with my collie and GSD. I think Jack is short enough to fit....the last trials I saw advertised were combined with some farmcollie trials. Would be a fun day!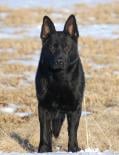 by Jenni78 on 22 July 2013 - 09:07
I have one who would LOVE this. He will furiously dig for bugs if he smells/hears them underground. Rodents underground work him up into a frenzy. One of my Pits, otoh....would never touch a rat, LOL, unless it was his friend. He recoils at the site of organ meat, literally jumped back from a mouse that Capri had caught when he realized he'd stepped on it (it was dead- no reason to jump), and allows baby birds of several varieties to practice flight in his kennel, undisturbed and safe from the outside world. What an utter failure as a predator.

The kindest soul I've come across...

(if the glass if half full...if it's half empty, I guess he's a wimp.)

This does look fun- and humane. A good outlet for lots of high-prey dogs who otherwise would likely not ever get an outlet. Thanks for posting.

by TruAmstaff on 22 July 2013 - 15:07
Basically yes, I would say its an earth dog trial, but larger dogs are able to get involved. I think your dog has to be able to fit through a 22inch tunnel. I'll have to re-read the rules, its really a fun thing, and dogs can actually earn titles, lol. My boy has the prey drive, and knows how to track well, so this is right up his alley, or anyone. October 12th they will be at Orlando FL. I have had serious prey driven Pit bulls, and I have had scared ones too, wouldn't want to harm a fly. The funniest thing.


by EuroShepherd on 22 July 2013 - 15:07
A house I bought several years ago had sat empty for a couple of years and the grass had been allowed to grow waist high....consequently it had a bad rat problem before I got it (thankfully only outdoors, not indoors!) Soon after moving in to fix the place up I got a quartet of toy manchester terriers....boy did they have the time of their lives ratting every day, some of those rats were 3/4 the size of the smallest terrier female I had! One of my cats, a tiny Russian Blue female also got in the action (I didn't want her outside but she was a sneaky fiend!) each time she managed to get outside she almost always got at least one rat. Between mowing everything down, the dogs, cat and several electric rat traps (the kind that can't hurt a dog or cat) i managed to stop the rat problem on that property. It was very fascinating to see dogs doing what they had been bred to do for centuries.
It's been a few years now, I placed the toy manchester terriers into new pet homes when I was getting ready to move out of that house and my precious cat has passed away. But if I ever move to a place that has a rodent problem again I will most certainly be getting more terriers to take care of the issue....unless my 2 mini doxie girls decide they have what it takes, lol.
Now that house is rented out to a happy older lady and it remains rat free :)

---
---
Contact information
Disclaimer
Privacy Statement
Copyright Information
Terms of Service
Cookie policy
↑ Back to top