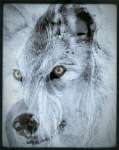 by Fantom76 on 12 November 2018 - 23:11
DOGS WITHOUT REQUIRED DATA WILL BE DELETED
PDB has rules about what data you need to include when you enter a dog. Maybe 10% of the members follow these rules. The rest, we admins have to send the member a PM about what is missing and then either find the data and enter it if possible or delete the dog. We spend hours each day looking up data that you as a member should have about your dog. If you are entering a dog you should have the dogs registration paper or pedigree in front of you. I write post after post trying to get this across to the members. but nothing seems to work. Here is what is required.
Dog with no progeny - date of birth, and if over 6 months old, breed book and registration number
Sire and dam - must have breed book and registration number
The following 5 languages have the most offenders- Sorry this is a google translate.
Arabic

الكلاب دون الحاجة إلى حذف البيانات

 تضمينها عند إدخال الكلب. ربما 10 ٪ من الأعضاء يتبعون هذه القواعد. البقية ، نحن المسؤولون يجب أن نرسل العضو في PM حول ما هو مفقود ومن ثم إما العثور على البيانات وإدخالها إن أمكن أو حذف الكلب. فنحن نقضي ساعات كل يوم في البحث عن البيانات التي يجب أن تمتلكها كعضو عن كلبك. إذا كنت تدخل كلبًا ، يجب أن يكون لديك أوراق تسجيل الكلاب أو النسب أمامك. أكتب رسالة بعد المشاركة في محاولة للحصول على هذا للأعضاء. لكن يبدو أن لاشئ يعمل. هنا ما هو مطلوب.

كلب بلا ذرية - تاريخ الميلاد ، وإذا كان أكثر من 6 أشهر من العمر ، تولد الكتاب ورقم التسجيل


الأب والأم - يجب أن يكون كتاب تولد وسجل رقم
Polish

PSY BEZ WYMAGANYCH DANYCH ZOSTANĄ USUNIĘTE

PDB zawiera zasady dotyczące danych, które należy uwzględnić po wprowadzeniu psa. Może 10% członków przestrzega tych zasad. Reszta, my, administratorzy, musimy wysłać członkowi PM o tym, czego brakuje, a następnie albo znaleźć dane i wprowadzić je, jeśli to możliwe, albo usunąć psa. Każdego dnia spędzamy godziny na wyszukiwaniu danych, które ty, jako członek, powinniście mieć o swoim psie. Jeśli wchodzisz do psa, powinieneś mieć przed sobą papier rejestracyjny lub rodowód psa. Piszę post po poście próbując przekazać to członkom. ale nic nie działa. Oto, co jest wymagane.

Pies bez potomstwa - data urodzenia, a jeśli ma ponad 6 miesięcy, książka rasy i numer rejestracyjny

Ojciec i matka - muszą mieć książeczkę rasy i numer rejestracyjny
Russian

СОБАКИ БЕЗ ТРЕБУЮЩИХ ДАННЫХ БУДУТ УДАЛЕНЫ

У PDB есть правила о том, какие данные нужно включать, когда вы вводите собаку. Возможно, 10% участников придерживаются этих правил. Остальное, мы, администраторы, должны отправить члена PM о том, чего не хватает, а затем либо найти данные и ввести его, если это возможно, либо удалить собаку. Мы каждый день тратим часы на поиск данных, которые вы, как член, должны иметь о своей собаке. Если вы входите в собаку, у вас должна быть бумага для регистрации собак или родословная перед вами. Я пишу пост после публикации, чтобы передать это участникам. но ничего не работает. Вот что требуется.
Собака без потомства - дата рождения, а если старше 6 месяцев, книга пород и регистрационный номер
Сир и плотина - должны иметь породы и регистрационный номер
Serbian
ПАСЕ БЕЗ ОБАВЕШТЕНИХ ПОДАТАКА ЋЕ БИТИ УКЉУЧЕНИ

ПДБ има правила о томе које податке треба да укључите када унесете пса. Можда 10% чланова прати ова правила. Остатак, ми администратори морају послати члан ПМ о томе шта недостаје, а затим или пронађе податке и унесе га ако је могуће или избрише пса. Свакодневно проводимо сатове у потрази за подацима које бисте као члан требали имати о свом псу. Ако уносите пса, пред собом треба да имате папир за регистрацију паса или педигре. Ја пишем пошту после поста покушавајући да ово пренесем члановима. али ништа не делује. Ево шта је потребно.

Пас без потомства - датум рођења, и ако је старији од 6 месеци, књига о узгоју и регистарски број

Госпођа и брана - морају имати књигу и број регистрације
Spanish

PERROS SIN DATOS REQUERIDOS SERÁN ELIMINADOS

El PDB tiene reglas sobre qué datos debe incluir cuando ingresa a un perro. Tal vez el 10% de los miembros sigan estas reglas. El resto, nosotros, los administradores, tenemos que enviar un PM a los miembros sobre lo que falta, y luego encontrar los datos e ingresarlos si es posible o eliminar el perro. Pasamos horas todos los días buscando datos que usted, como miembro, debería tener sobre su perro. Si está ingresando a un perro, debe tener el papel de registro de perros o pedigrí frente a usted. Escribo publicación tras publicación tratando de transmitir esto a los miembros. Pero nada parece funcionar. Esto es lo que se requiere.

Perro sin progenie - fecha de nacimiento, y si tiene más de 6 meses de edad, cría el libro y el número de registro

Padre y madre - debe tener libro de raza y número de registro
You must be logged in to reply to posts
---
---
---
---
Contact information
Disclaimer
Privacy Statement
Copyright Information
Terms of Service
Cookie policy
↑ Back to top