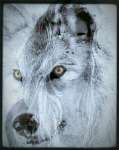 by Fantom76 on 19 September 2017 - 23:09
I just received a request from an owner of a Samoyed to help them fix a problem. While doing so, I noticed that MOST of the dogs pedigrees did not have the required information and that there are many many duplicates.
1. For new entries of dogs (example for puppies) they must have the date of birth and if over 6 months old, they must have a breed book (organization with whom dog is registered) and registration number.
2. They must also have a sire and a dam who have the breed book and registration number.

If the dog is registered with AKC, AKC must be entered in the Breed book, PDB is used worldwide and while you know that WS12345601 means that the dog is registered with AKC, the rest of the world does not. So enter AKC in the Breed book and WS12345601 in the next field

I am not familiar with other organizations that register Samoyeds, but please handle them in the same way.

From now on, if this information is missing in new entries, the dog will be deleted. I will be going back though older entries and looking at dogs without progeny who were entered in 2017 that only have a name and no other information. So if you have entered a dog this year, please edit them and fill in the required information or they may be deleted. If you need help, please send me a message.
You can pull up your user ID and get a list of dogs that you have created or modified.

We are doing this to make PDB a better database for its members as a pedigree has to consist of more than a name to be really useful. Also any other information that you have like titles, hips/elbows, DNA please enter that too..

You must be logged in to reply to posts
---
---
---
---
Contact information
Disclaimer
Privacy Statement
Copyright Information
Terms of Service
Cookie policy
↑ Back to top