This is a placeholder text
Group text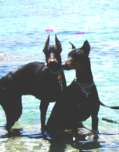 by deedee101 on 22 December 2015 - 15:12
I want to know how you unlock the people who claim profiles dog owners created and now have them locked. Ridealwaysranch is one user who claims 4 of my dogs. This is so totally wrong. This user doesn't respond to my emails to unlock my dogs profiles. Bitch!!

by Western Rider on 22 December 2015 - 16:12
And why are you asking this question here and not on the thread that answered your question where you started to ask
Go back and read the answer  there and not be rude and bitchy about it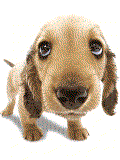 by GSD Admin on 22 December 2015 - 16:12
Number 1 that member did not lock your dogs pedigrees. The owner of the website locked all pedigrees. Number 2 you don't need to be calling people names. All you need to do is PM me the links to these dogs and I will transfer them to you. Being rude is not the answer nor is it likely to change your dogs pedigree ownership quicker.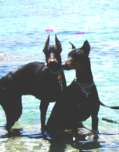 by deedee101 on 23 December 2015 - 01:12
My rudeness was me being pissed off and not directing it anyone. So sorry I'll edit that (I can't edit for it passed the 3 hour window to edit my post.) Again - sorry. You are GSD admin and my breed is Doberman Pinscher so I don't think you can unlock my dogs or I might be wrong?

by Western Rider on 23 December 2015 - 02:12
How are we to know who you are being rude to as there was know reason for it in the first place
Now time to read  In this thread and many others GSD Admin says to PM him a link of your dogs to him
He is in charge we all know your breed makes no difference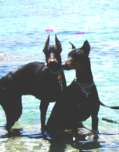 by deedee101 on 23 December 2015 - 03:12
Ok western rider, I could not delete my rude word for the time to edit my post was a 3 hour window to edit any of my initial post, and has since passed. Ridealwaysranch did get in contact with me, and unfortunately my dog's profiles were deleted by Ridealwaysranch. I will now have to take much time to reenter all the data again, plus progeny, and photos of each dog's history I did.

thanks to all who come up to help my question. I guess I am not the only user of dog's profiles who are in the same situation since pedigreedatabase.com upgraded this website.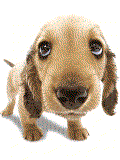 by GSD Admin on 23 December 2015 - 03:12
We can unlock all pedigrees across all breeds. Can you send me one of the deleted dogs names in a PM?

Members can't unlock or transfer pedigrees.
by Fox Kennel on 27 December 2015 - 02:12
My Dog was added by an Admin without my permission and they knew the dog was mine when they did it! Did they transfer right then? Hell No they didn't! Did they ask my Permission to list my dog on here? Hell No they didn't!!!!!!
Where do they get the right to add my dogs information on here? They did not ask for the right and they damn sure did not Pay me for it! Maybe we should all discuss a Legal action here in the USA where we are accessing this site from? Federal Laws apply here as well as the attacks and Slander and Bashing that goes on here!!!
http://www.pedigreedatabase.com/german_shepherd_dog/dog.html?id=2452429-hard-z-lomeckeho-polesi

by Western Rider on 27 December 2015 - 04:12
Yes an Admin entered this dog to the database for others to use in completing their pedigrees how horrible is that.
You own the Dog but you do not Own the pedigree. Anyone can buy a pedigree from AKC or  take the information from another dog etc.
Sounds like you had a bad Christmas  I hope your New Year is much better.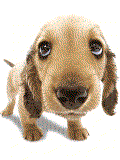 by GSD Admin on 27 December 2015 - 06:12
We don't need permission to add a dog from any PUBLIC registry. What would you sue us for? Our right to add dogs to a public pedigree database that we own? You should really study up on internet laws because frankly you have no clue what you are talking about. SMH.
---
---
Contact information
Disclaimer
Privacy Statement
Copyright Information
Terms of Service
Cookie policy
↑ Back to top