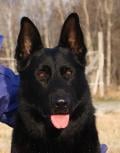 by arra on 26 October 2020 - 16:10
no I don't mean it this way Joanro, you might be correct that the dogs are not the same as 15 years ago but that is everywhere not only from Jinopo I think. Again there are still some stud dogs that he uses that are the real deal " old style " dog. So we cannot just say that they only produce pet dogs. For example Gao z Jirkova Dvora that was just recently sold, he shows all the qualities you would look for.
by joanro on 26 October 2020 - 16:10
Thanks for clearification, arra. But I never said jinopo "only produce pet dogs"....never said that.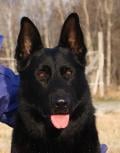 by arra on 26 October 2020 - 16:10
yes but you said that Jinopo sold all their great dogs to the USA and Canada, yes they did but before they sold them they also bred them and produced very good puppies. You can still now get a good working pup from one of their litter's like with Gao. So that I thought was wrong to say" don't go to Jinopo if you want a good quality pup"!
by joanro on 26 October 2020 - 16:10
Arra, the op asked for opinion. Opinions are just that and therefore there is no wrong or right opinion.
Some might disagree with your opinion...and that is ok, too.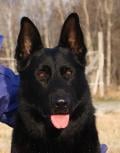 by arra on 26 October 2020 - 16:10
and another thing when I check the pedigree of Jinopo breeding dogs I don't see many german lines in their dogs at all. Maybe a few in some of the breeding females, but most of them are fully old Czech lines. Correct me if I am wrong:)

by ValK on 26 October 2020 - 21:10
Jinopo isn't a kennel per se but rather cooperation program(?) i guess JiNoPo stands for
Jiri Novotny and Pokorny but both have own kennels: Jirkova Dvora belong to Jiry Novotny
and Jipo Me belong to Jiry Pokorny. other breeders, who sells through Jinopo, uses names
of their respective kennels. thus different kennel have different goals in their breeding
programs and accordingly could produce different types of dogs.

arra
Gao z Jirkova dvora not really old czech blood. there seems mix of mainly West Germany and
DDR dogs.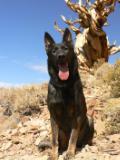 by Prager on 26 October 2020 - 23:10
Joan FYI since you are such an expert On Jinopo you should at least learn to spell the name of the kennel right. I do not post here anymore because I have only one set of nerves, but I was alerted to this thread because of course, JoanRo talks sh!t about us here. So let me dispel her delusions and comment with actual facts of what JINOPO does.

Myth1) Jopo ( Joan means JINOPO) sold all their great dogs to other countries, including many to the USA and Canada.

Fact 2) From that Joan insinuates that the best dogs are in USA and Canada. The same BS narrative is perpetuated about Gearman dogs. While there are some great Czech dogs here, the fact where the "Best" (Czech) dogs are is a little different. We at Jinopo breed for improvement of the breed. And we sell the overflow of the pups to finance that effort. When the proven stud produces a dog(s) that surpasses him in quality and production of quality, then we hold them back and we sell the old stud(s) - the dog which Joan calls great dogs. There we have a waiting list for these great studs. We are producing some of the best dogs in the world only because we are constantly and continually improving our bloodlines. So there yes, we sell our great studs and dams dogs but only after we can improve on them and thus do not need them and replace them with better dogs. We usually keep several exceptional dogs from that progeny and then we run with the best into the future. I am sure that you agree that to suggest idiocy that we have sold the best dogs and now breed shit is hardly to be believed by any person with IQ under 75.

Myth 2) If you are looking for the great dogs from those original pzs bloodlines, don't go to jinopo. They have brought in German dogs to their program, so their dogs today are not what they used to be.

Fact: No they are not what they used to be they are BETTER! Personally, I am not exactly sure about "pzs' is I guess she means zPs ( Abbreviation of z Pohranicni state.) But never mind that. This is about damaging silliness which I call "Geographical purity" This theory teaches that the Czech type or style of dogs can come only from 100% Czech pedigrees. However, that is not true. I can take Czech pedigreed dogs and turn them into something which, especially a few generations, have nothing to do with OSCGSD ( Old Style/Type Czech GSD). That is an example of what Joan does. You see she can not stand that we are a success and she basically can not sell what she produces and her claim to fame ...I guess is that her pedigrees of Czech dogs are geographically pure. So she in NS USA has Czech dogs and we in Czech who started and created these dogs do not have it. LOL Now that is funny, isn't it? That is why she is telling you not to buy dogs from JINOPO Anyway, for you who care about our my and Jiri's opinion her it is. All GSDs go back to Germany. You are not going to get OSCGSDs - the type of dogs if you breed Czech pedigreed dogs only because if you go back enough especially 1980 you will always run into GERAN DOGS of sorts. So it is not about pedigrees. So ALL GSdogs have German dogs in their pedigree. THUS THERE IS NO PURE CZECH PEDIGREE. I hope that is now clear. So this begs a question. What makes OSCGSDs? First, you need to ask. How come dogs in other countries are different than the ones from Czech specifically from AlpineK9/JINOPO? The answer is the people and their culture and their culture's philosophy are different in different countries and so are their skills to produce such dogs. Yes, people can import such 2 breeding dogs into other countries and for a while riding coattails of what they got from Czech , but after a while, they will lose it because they are of a different culture and understanding of what Czech people want. and do. It is like wine. You can not grow Bordeaux wine in the USA. Bordeaux is about the climate and soil of the French region. The same way the OSCGSDs are tied to Czech preferences of such Czech culture. Jiri CREATED these great dogs.. I introduced them to the world, and he created them from GSDs which came from, guess where? GERMANY!!!! Thus it is only normal that it is OK to add more dogs from Germany if it is done with great care of promoting OSCGSDs. It is up to us Czech oldtimer breeders who crated and promoted these types of dogs to decide if such dog is suitable to be included in our breeding program. You see OSCGSDs are only a small minority in Czech dogs,... I would say about 20%+/- the rest are just sport dogs and show dogs. So do not be fooled and think that when you are buying dogs in Czech that you are always getting OSCGSD. And if the dogs come from the USA or Holland and so - forget about it that is unless breeding pairs are matched by a Czech breeder who is versed well in the breeding of OSCGSD. Have a nice day. :) Oy you will not hear a bunch of lies and innuendos. But remember this is the truth about this matter. And if you want to know more then contact me by looking at my contact info on this website. I'll be happy to explain any details.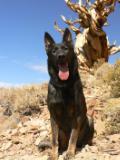 by Prager on 26 October 2020 - 23:10
ValK FYI all members of JINOPO have the same goals as Jiri Novotny and I. these are strictly controlled by us. Otherwise, they could not sell through Jinopo. The strict goal is to produce OSCGSD to our standard. However, this is rare. Most breedings are done by our dogs listed on the JINOPO website and the progeny have in their name "z Jirkova Dvora" and "AlpineK9". The only dogs sold with different names are usually dogs as a payment - for stud service by our dog to someone's female usually from our kennel or being approved by Jiri. These are the pick of the litters from such breedings.

JIPO-Me is not part of JINOPO any more.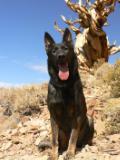 by Prager on 27 October 2020 - 00:10
arra, You are not wrong. Read my long post above for a detailed explanation. Striving for geographical purity is silly ( and I am trying
to be nice) because it leads to the reduction of a genetic pool and subsequent bottleneck. There just arent enough OSCGCD to be bred genetically - responsibly. . Remember not all Czech dogs are of OSCGSD.(Old Style Czech GSD)That is why we carefully select dogs from other locations but of our type of OSCGSD. These dogs have to have superior structure health and temperament and have to produce what we want. If they do not produce the same as any other dogs are removed from the breeding programs and their progeny is not incorporated into our Stud and Dam lines. I will say it clearly anybody who breeds strictly for geographic purity is an irresponsible fool and has no idea what he is doing. I am not saying that there are not geographically pure OSCGSDs. But even they will sooner or later be refreshed with other blood.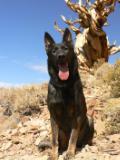 by Prager on 27 October 2020 - 00:10
Arra I have once asked Jiri which studs and dams of his he would like to have when he was running the Czech border patrol breeding program. And he said:" Every one of them. Every damn one of them! If I am not bettering a breed now, then I had then, then I could just bag it and go fishing." All our breeding dogs are better dogs and better producers than what we had in past. It is like Ford Morel T to F 150 Raptor. To long for the dogs from the 1980ties is called nostalgic breeding and such is even more misguided and detrimental to the breed the geographical purity ....Or god forbid use A I from such old frozen sperm from nostalgically desirable dogs. Those dogs had faults that are now overcome. To use semen from dogs many generations ago will reintroduce these faults which were bred painfully out. THAT IS IRRESPONSIBLE TO DO SO.
---
---
Contact information
Disclaimer
Privacy Statement
Copyright Information
Terms of Service
Cookie policy
↑ Back to top