by hexe on 10 March 2020 - 23:03
There's something not right in Anabell's pedigree, though--go to the fifth generation, maternal 5xgranddam
SG Ola von Jura-Naab-Tal SCHH1, born 1985. Ola would have been 15 years old to have whelped the fourth generation maternal 4xgranddam Süße von der Friesenklippe in 2000.

I've found a DOB on Ola von Jura-Naab-Tal of 6/19/1995, however, which makes much more sense.
by hexe on 10 March 2020 - 23:03
Smokin' Joe, are you inquiring about a litter that's due or an upcoming breeding, or the litter from last year?

emoryg, I see Raiser and del Lupo Nero both used Miro last year, so there clearly had to have been something significant about this dog to draw the attention of those two breeders in particular.

by Smokin Joe on 11 March 2020 - 09:03
Hi hexe, my inquiry is related to the litter from last year.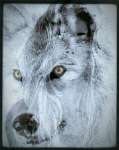 by Fantom76 on 11 March 2020 - 20:03
Hexe you are correct - year of birth for Ola von Jura-Naab-Tal is 1995. I corrected it. Good catch
by duke1965 on 12 March 2020 - 15:03
going by the pedigree, and raiser and lupo nero using him, I wouldnot say family dog material, but then again, pedigrees dont mean everything LOL

by Smokin Joe on 12 March 2020 - 19:03
duke1965- he's actually very open and social. Having said that, I don't know how much that has to do with him still being a 7 month old pup. What do you see in the pedigree, I'd like your input? Thanks
by duke1965 on 13 March 2020 - 02:03
all together good pedigree, but see extreme drives in there, and some handler agression, strong dogs,but like I said before, pedigree doesnot mean everything you have to look at the individual dog, like I said, if raiser and lupo nero breed that male, must mean he brings more than pets alone, and that kennel is known for breeding somewhat tougher dogs

by emoryg on 13 March 2020 - 07:03
Maybe Miro will turn out to be the next Crok vom Erienbusch, especially now that there appears to be more and more working line breeders coming to the to realization that there should be more to the GSD than chasing a ball and eating treats.
by Smokin Joe on 13 March 2020 - 10:03
When does handler aggression typically present itself, in terms of the age of the dog? I'm obviously not putting lots of pressure on the dog as far as corrections, but there is some. I've not seen anything, yet.
by duke1965 on 13 March 2020 - 14:03
hard to say, have seen dogs attacking the owners for nothing in obedience at 14 months, haska karthago offspring down the line trough asko, fado, and further down the line Bolle, but really hard to say which dog will develope and which not
---
---
Contact information
Disclaimer
Privacy Statement
Copyright Information
Terms of Service
Cookie policy
↑ Back to top