by ggturner on 25 November 2019 - 15:11
Victor beef and brown rice recipe is what I feed.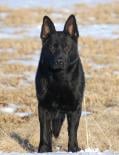 by Jenni78 on 26 November 2019 - 13:11
As I said in my original post, Nan, that formula would not be appropriate for most pet dogs, anyway.

I was directing you to look at the NEXT, more moderate formula for pets, hence my "feel free to sign up for updates" closing, so you would be informed when it became available.
by Nans gsd on 26 November 2019 - 16:11
OK thanks Jenni will do that. Nan
by NatureDragon on 27 November 2019 - 01:11
My puppy loves Northwest Naturals the raw frozen blends
https://nw-naturals.net/
And she also loves Stella & Chewy's kibbles, especially the raw coated fish one
https://www.stellaandchewys.com/



by Nans gsd on 29 November 2019 - 16:11
Anyone tried Open Farm??
by GSCat on 30 November 2019 - 22:11
Switched my dog from Orijen Puppy Large to Wysong Fundamentals
FreshKisses (green) dental treats


by NatureDragon on 01 December 2019 - 14:12
FreeStyle lamb, saba & kelp in broth recipe food topper by Nulo, my puppy goes nuts for it and will finish whatever kibble I put it on. IF you buy it be careful when you open the bag, it can squirt out easily, use scissors and open over the bowl.
by NatureDragon on 14 January 2020 - 21:01
anyone do the salt test?
https://youtu.be/eJx0aL60QQQ
by Kaiser689 on 06 February 2020 - 15:02
My 1yr old female likes Fromm as well. One thing I recently discovered from my vet is to stay away from any gluten-free dog foods as they can cause heart disease. She told me about a few cases where the dogs had died as young as 2 1/2 yrs old.
---
---
Contact information
Disclaimer
Privacy Statement
Copyright Information
Terms of Service
Cookie policy
↑ Back to top