by susie on 06 November 2018 - 19:11
I am on my cell phone right now, in case nobody is able to help I will do so tomorrow... pretty late over here...

by Sunsilver on 06 November 2018 - 20:11
Don't have time now, and my computer is acting funny. I was able to copy it to my files, though, and will have a look later.
Edit: Bing is really butchering it this time, and there are a number of words I don't know how to translate, so Susie, I need your help!
So far all I've got is "Medium strong, medium sized"...then Bing has no idea what 'gesamtaufbaut' means and translated it as a nonsense word 'all-enore'

Yes, I DO have a link for a decent online German-English dictionary, but it's just too time-consuming to do it.

by Jessejones on 06 November 2018 - 20:11
Translation:
Mid size, mid strong, dry build, correct build, seems a bit light on the whole. Withers could/should be more pronounced. Back is tight and strong. Slightly uneven topline, croup good. Shoulder and knee angulation could be more. Correct front. Rear footplacement a bit tight/close together - Strides could be longer. Character leaves nothing wanting (good) Strenth, courage and fight drive very developed and praiseworthy. Outs well.

Now, mind everyone, I'm not a judge with correct wording in English...but this is a direct translation from the german for Gildo. Sounds like a good dog.

by Sunsilver on 06 November 2018 - 20:11

by Jessejones on 06 November 2018 - 20:11
Oh, yes... I like him Sun. Did you know him personally?

I've seen him before while carousing the old dogs.
The barracks in the background look very very familiar...it looks like an old US army base in Germany. Wonder which one?

by Sunsilver on 06 November 2018 - 21:11
No, I just see him in a lot of pedigrees, and know he's a good dog to have in a pedigree. Like his structure, too.

by emoryg on 06 November 2018 - 22:11
There is a woman on here that grew up with this dog. I believe she told me her daddy owned him. I will try to find her name. The kenneI name her family had was synomous with good working dogs. I policed with a Gildo grandson. That pedigree I posted is his. I worked with several good police dogs. He was my all time favorite. A fellow handler out in LA policed with a Gildo son. The picture just below is me and my Cisco. I will attach a photo of the LAPD dog below it.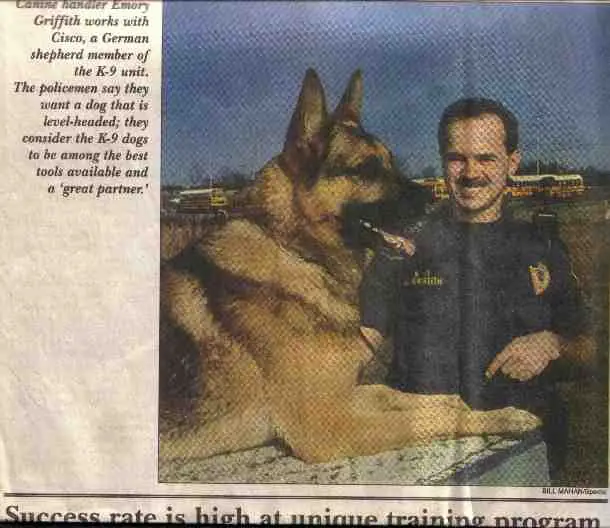 Gildo son.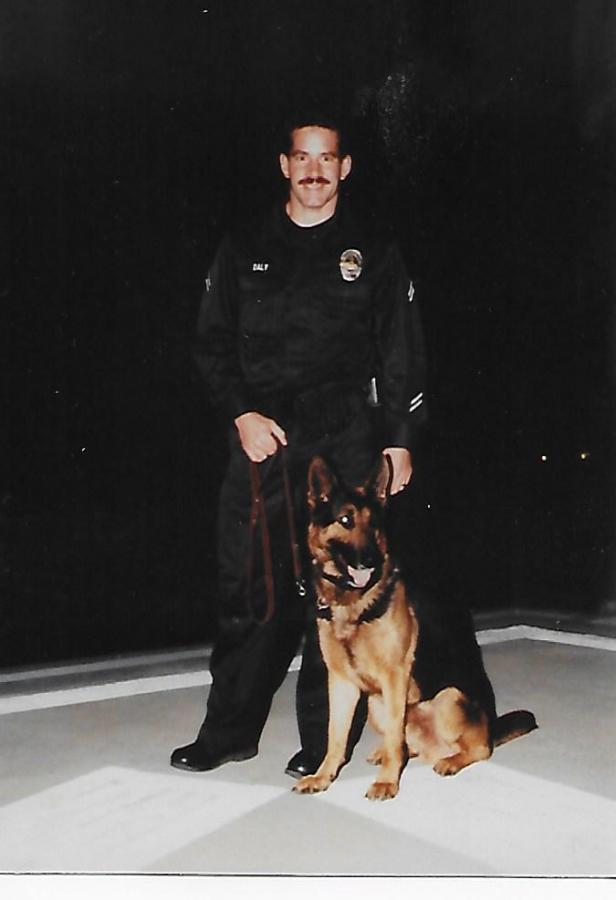 by Sunsilver on 07 November 2018 - 04:11
I think the user you're referring to is likely Baerenfang's Erbe:
by Gustav on 07 November 2018 - 10:11
Gildo produced some really strong dogs!
You must be logged in to reply to posts
---
---
---
---
Contact information
Disclaimer
Privacy Statement
Copyright Information
Terms of Service
Cookie policy
↑ Back to top