by Western Rider on 21 April 2018 - 21:04
Dosen't take much to make you feel good and Honored does it.
Not about to bestow any honors on you.
Use your control
by JonRob on 21 April 2018 - 21:04
by GSDFanboy on 22 April 2018 - 06:04
2cats, I feel your pain. I had and remember the lovely GSD's from when I was a child. They were big, strong, slightly intimidating and had a strong back. Now look at what AKC has done to them. I searched and searched until I realized that there are good people who know many of us do not want some warped, freak of nature as a family companion that will be plagued with back problems their entire lives. As a result of this, my next GSD will be from someone who only breeds working class GSD's because I cannot go through losing another dog to DM (Degenerative Myelopathy). This disease didn't exist 50 years ago. We created it when we started making extreme changes to the GSD structure.

Anyway, here's a clip of an old tv show I remember as a kid. It aired on saturday mornings in the U.S. The show was called Run Joe Run. Joe, who was played by a German Shepherd dog was not a "working gsd". Because we had no need to distinguish and we hadn't modified the dog so extreme to create a need for two different types of GSD.

by Allan1955 on 22 April 2018 - 07:04
The whole thing about dog biting toddlers is an responsibility issue.
As a responsible dog owner you ought to know your dog and never allow in situations to fail. As a parent you never let your child run up to a strange dog.
However unfortunately accident happen but this has nothing to do with breeding

by Hundmutter on 22 April 2018 - 07:04
@ Swarnendo - I don't think there is a person on this planet who would/could (honestly) sign up for a contract that said the pup they bred "would NEVER bite a child." It is dogs we are talking about, not inanimate plastic toys. There are ALWAYS risks with even the best bred, best natured dogs, depending on circumstances. Trouble is there are too many buyers who want this kind of assurance because they simply do not understand dogs. They want dogs; but they don't know anything about them, and worse, they cannot be bothered to get any of that experience and knowledge BEFORE they buy one. This sort of owner is now in the as(s)cendency, IMO. Which explains a lot of what else has been discussed on the last few pages here.
by Swarnendu on 22 April 2018 - 10:04
HM, I prefer people who read my posts to make their own assumptions as per their own levels of IQ, so no emoticons.

If you assumed that I am really demanding those insane tests and some insane signed guarantee....
by Gustav on 22 April 2018 - 11:04
It's amazing that many " experts" expect dogs to have the same values as people. Even more astounding, is that we expect all dogs to have our perspective on things or they are defective....I laugh at most of what I read😆....just sayin!
by joanro on 22 April 2018 - 12:04
I think mostly his point was that a breeder should be able to state unequivacably that a puppy they sell, when it becomes an adult dog, will not ever bite a kid no matter what. But it must be stated in his exact wording......

I'd rather know without a doubt that a puppy I sell will not end up being abused by the people who I have no more control over, than a dog they raise.
I placed a four month old puppy with a family with a five year old little girl. The mother and daughter came here, every body like each other, they took my pup home with them. Husband was active duty, came home once a month.
A couple months later the mother called me in histerics that her husband almost killed the pup by stomping it because it pawed the little girl and scratched her. She said the pup did not bite, she said it was merely a toenail scratch. She was terrified that the husband would kill the dog if there was a next time.

I got my pup back, had to take her to the vet for exrays because she had trouble walking and basically moving. Nothing was broken, but she was terribly bruised.

I've never had a dog from me hurt anyone, but that guy was so violent towards my pup, that I have often wondered if his wife and daughter were the victims when news reports of murder by head of family come on TV.
After months of recovery, the life turned around for my pup, she recovered without the horrible attack destroying her wonderful temperament and she now lives with a good family. I told them her history and they told me she has never had indication of damage mentally or physically. Pic of her with her good owner...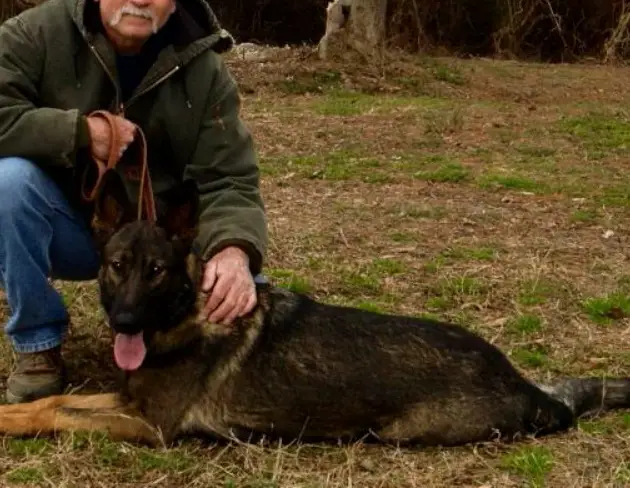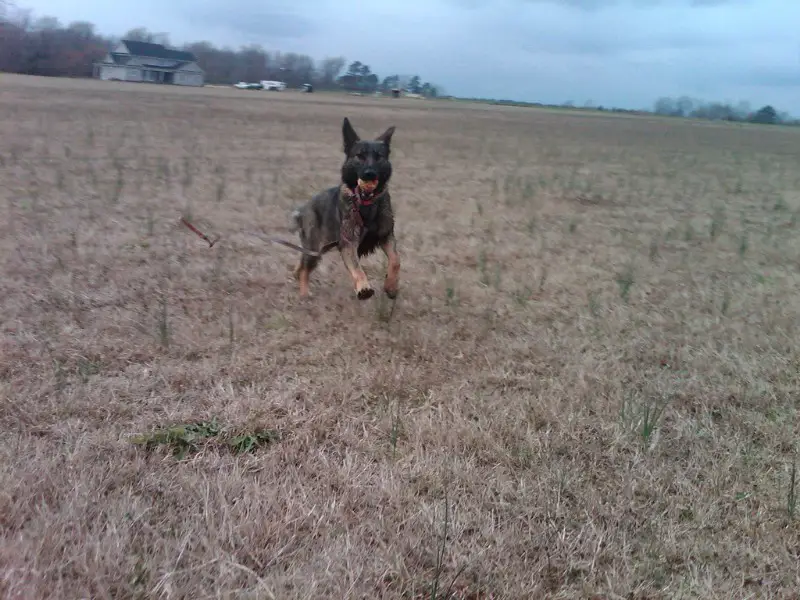 by Sunsilver on 22 April 2018 - 13:04
When were were kids, if we got bit or scratched by a dog or cat, the first question was: what were YOU doing?

Gone are those days...
Some of the farm dogs were known not to be safe, and we were told to stay away from them. If we got bitten, it was our own fault for not listening.

Allan, bang on about the responsibility issue! I can see from the 1955 after your name that you and I are part of the same generation!

Joan, glad that poor pup didn't suffer permanent damage! She obviously had sound temperament to spring back from such horrible abuse.

by Hundmutter on 22 April 2018 - 13:04
Swarmendu. That wasn't what I was assuming, at all.
You must be logged in to reply to posts
---
---
---
---
Contact information
Disclaimer
Privacy Statement
Copyright Information
Terms of Service
Cookie policy
↑ Back to top