by Jessejones on 19 March 2018 - 17:03
Hundmutter,
Thanks for being a "voice of reason".
Legal issues were also brought up by the op, whether her pup would be "allowed" to be a sd. I've been researching this issue for about a year for myself as I'll be in this boat soon enough...and simply added what I have learned in the hopes it may help the op and other readers. It is also a current topic in the US press right now ie Time magazine did a story on it in January.
There are a lot of silent readers here...and not a lot of posters, so I assumed any topical input would help. Not everyone will have the same thoughts on a subject, but no need to snark at others in tone as a commenter has done here, especially not knowing if the person they are snarking is disabled or not themselves...just not using a dog labeled as an sd (which there no official licensing for in the USA as far as my research shows).
Of course I wish the op all the best, and I think she knows that through out my posts over the last month on this and her other treads.
But it is also true that no one can predict the out come of the pups surgeries, it is a wait and see situation. So the question of can the pup do the work is really a rhetorical question that no one can answer. I think the op knows this and may be happy with all opinions in a bigger context.

I don't want to dwell on this, and will bow out... but also didn't want to leave it unspoken.

by Hundmutter on 19 March 2018 - 19:03
Jesse, u r welcome. I know your other posts on here have been helpful to 'Junkmail', she has said as much. The same, though, is true for JonRob. Personally I didn't read it that he was being all that snarky with you - I think there really are issues of interpretation of "Doglish" that might very well be debated on a separate topic thred, I just think the OP has quite enough to cope with, this whole case having many 'angles', & that she didn't need the obfuscation that might come with an extra 'behavioural' discussion at this point - particularly where it looked as if an otherwise very friendly thred was going to be spun off between the two of you in a less friendly manner. Sorry to play at 'Thought Police' ! Linda.
by junkmail2014nov on 26 March 2018 - 03:03
Hey there GSD peoples! I thought I would post more on my "little" girl's recovery. PT still appears to be going well. She can sit, MOST of the time, with both legs tucked under her as normal and she can hold a straight lie down position with her legs tucked under her for up to 13 seconds before she gets uncomfortable and begins to shift to one or the other sides. We are up to 8 minutes on the under water treadmill and she can do the cavaletti bars (X4) picking up all four legs without hitting/dragging either back leg up to 6 times through. As to her behavior she is still reactive with other dogs but we are getting better at it. She knows, sit, sit-stay, down, down-stay, give, drop, leave it, touch, "lets go" loose leash (but not out in major distractive areas yet), "Paw" giving her paw, (still working on either one because if she's standing and has to pick up the left front her weight shifts to the right back leg and it is uncomfortable). She is very good with all manner of touching, nail trimming, examining her eyes, in her mouth, looking at her teeth, ears, tail, paws, rear, and belly. She is up to 48 pounds now, (WOW!) and she finally had her first, formal grooming! I'll show you the picture in the next post. My work allows me to take her with me so she is going in with me for a half day two to three times a week. They know she is training and are okay with it. I am VERY careful and if she appears to become uncomfortable for any reason or just plain gets an attitude being a 6 month old juvenile I find something positive to end on and we take lunch and go home. I want to thank all of you for the spirited conversations/posts. I really appreciate any and all opinions. And @Hundmutter I think your post really nailed it: I have to work. And my work requires 15-25% travel. The travel is the dreaded planes, trains, and automobiles. She WILL have to lay quietly in areas that are tight and then be ready to pop up and go with me. Additionally, if she is in pain, even low level, its not good for her physically or emotionally. I am still training her irrespective of the outcome because if she cannot be an SD she will still need the training so as to be placed in a very good home. My first week at my new job has been a whirlwind and it promises to get even more busy as spring and summer come. It will be so very difficult to lose her if I have to, but if I do, I will at least know I did right by her. Every GSD breeder/trainer I have spoken with here in my new area have all said had she been returned to the breeder she probably would have been put down or resold to someone unsuspecting as this is apparently what happens in most cases. I'm hoping against hope probably but hey?-miracles can happen!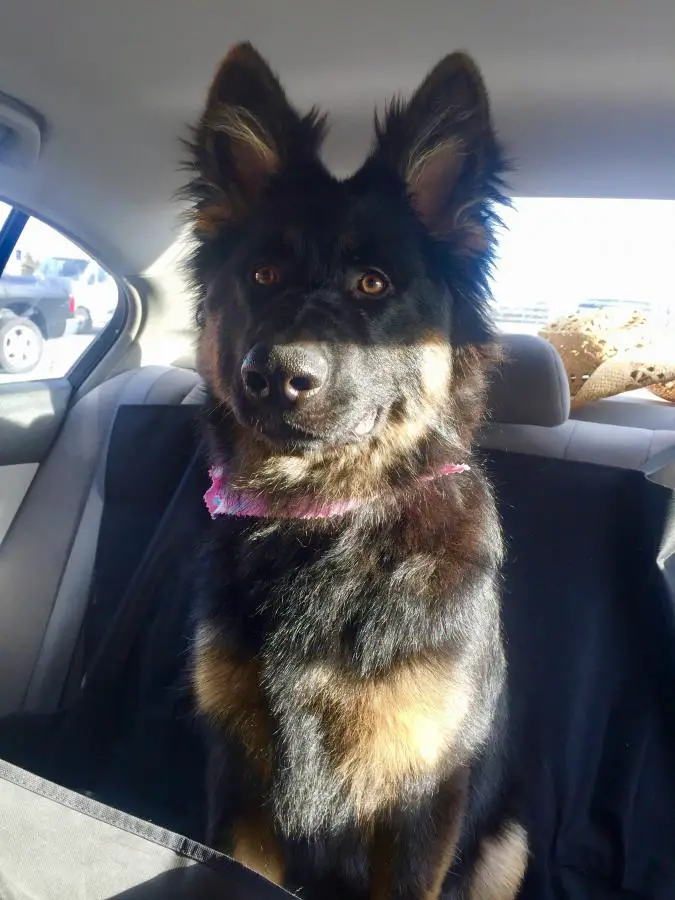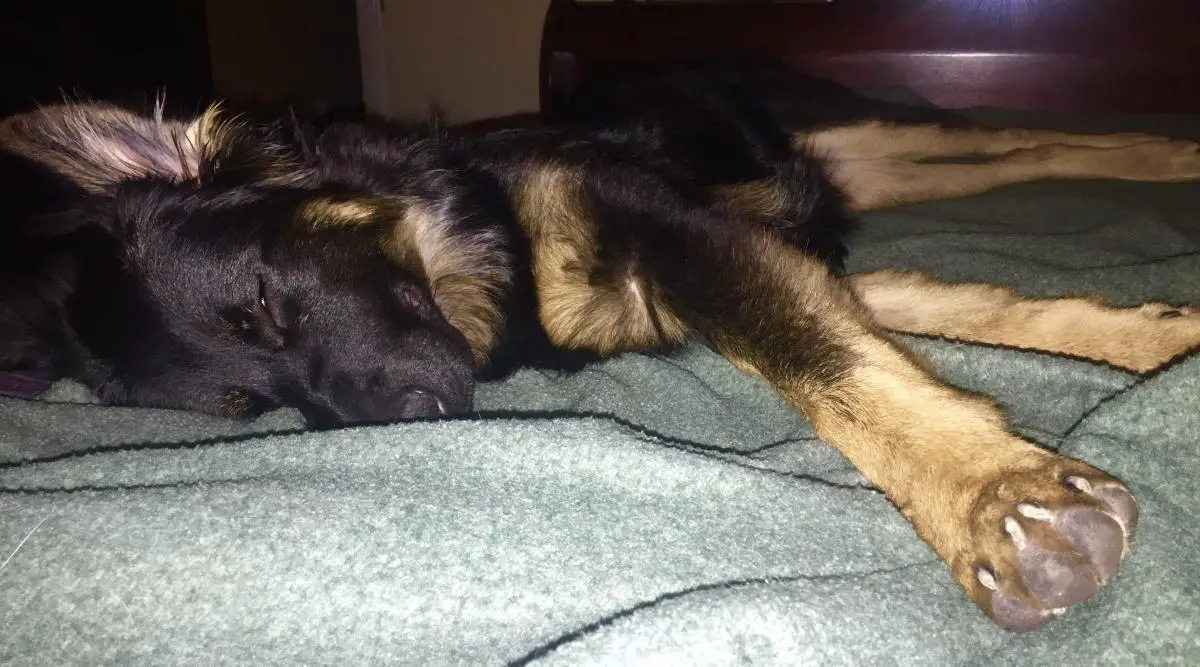 by Hundmutter on 26 March 2018 - 05:03
Junkmail, I congratulate you on the whole of your attitude, and on your progress with her to date - you are working really hard for this, and to think it may be for someone else's benefit if you still end up having to rehome her is admirable.
Have replied to your pm. Oh, and yes, she is darned cute ! Apart from when she is asleep she seems to have that 'interested in everything' look about her, that denotes intelligence and often 'discriminatory ability' in a GSD. A joy to have a dog like that.
You must be logged in to reply to posts
---
---
---
---
Contact information
Disclaimer
Privacy Statement
Copyright Information
Terms of Service
Cookie policy
↑ Back to top