by gepard96 on 09 October 2017 - 03:10
Charles, you faithfully have no shame in your lies!!!

Stop offer for sale other dogs with the photo of the dog that I sent you (Bety v. Haus Misberg)! Stop to lie the people!

Here you write that you have received the female last night (December 3, 2016) :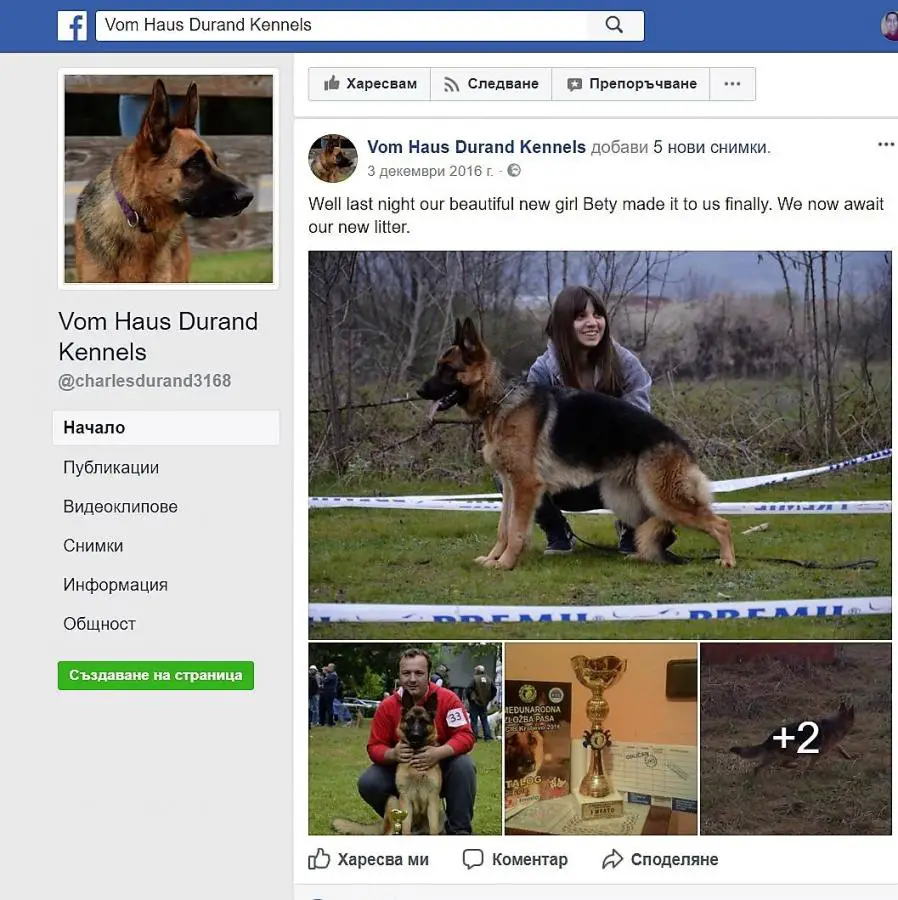 Here you are grateful to me for the documents, that Im sent and that she gave birth: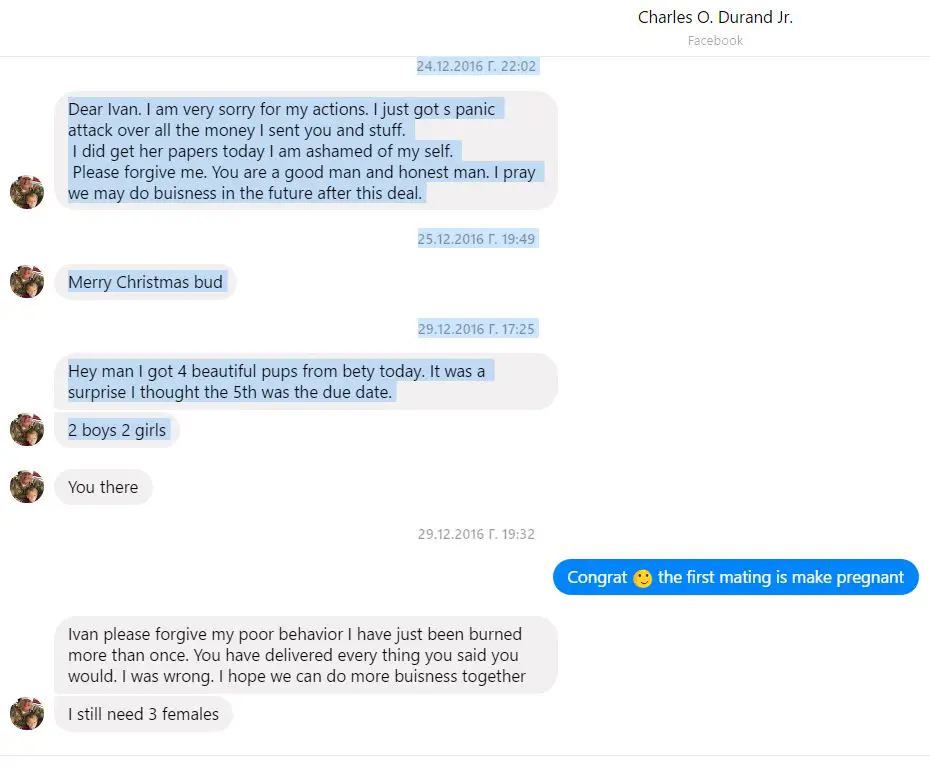 And here you say, that will pay Februar 7, 2017 the half from the money for transport of the puppies. After this contact on February 7, I had no relationship with you for more than three months. I warn (Februar 9, 2017) that soon the price for transport will be higher. You not answer me! However, I kept the puppies! When it appeared at the end of May, of course the transport price could not be the same.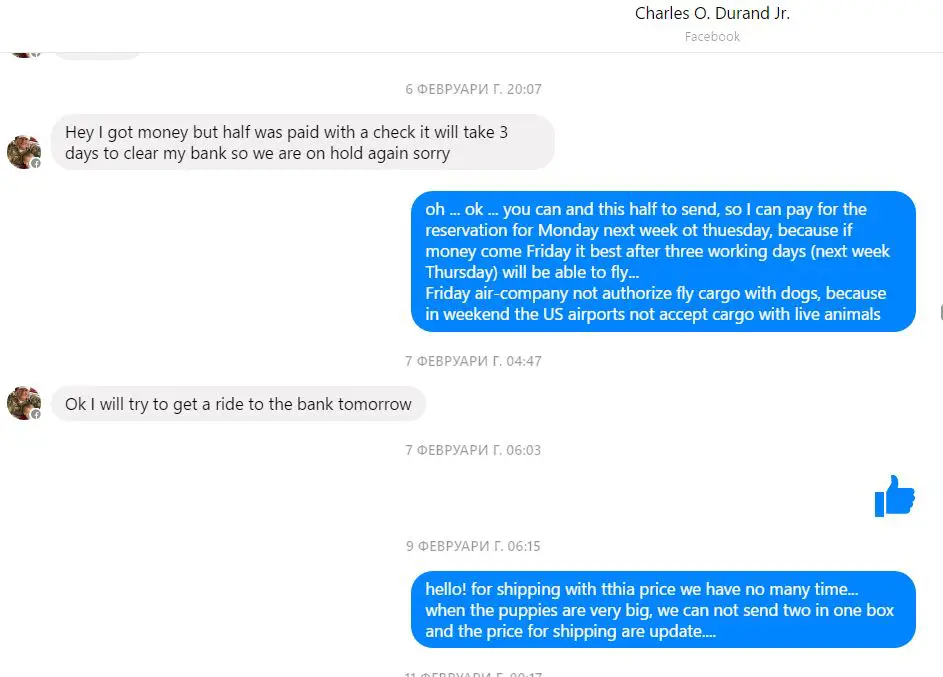 by fleetbreeze on 12 October 2017 - 02:10
He is doi g the same to me. Today he finally responded saying he was willing to talk about his not sending me the dog i bought from him and about the fact he has my.money and i offered three ideas to resolve then nothing from him. I suggested i come get the dog and pay again in person as paypal apparently took his money back. Or he deliver seeing how he has my delivery money or he just refund my money. Then that was that he has not responded all day. I dont think mr
Durand is a very reliable person and he sure is not really trying ro be fair. Obviously he was just trying to get me to send cash again.

by hexe on 12 October 2017 - 03:10
"...he has not responded all day."

A day is not that long to wait for someone to get back to another person, especially if there are details the first one needs to check on before they can give a definite answer to the other person. A little patience wouldn't hurt.

by vomhausdurandkennels on 16 October 2017 - 21:10
Ok I have been in the hospital for four days I did respond to this lady she did not offer to come get my dog and pay again.
They demand the money sent me through PayPal I have told PayPal that the deal is cancelled and to release the funds to all parties involved and to close my account.
As of now that has been done. Now if PayPal has not sent the money back I can't fix that. I spent 2 days on phone and now 4 days in hospital over all this stress
You call and press charges with police and yet you want me to deal with you and work it out. I will work it out on court. I have copies of all transactions and I will see you in court lady. One more time. I did not scam you and I am sorry for the way all this happened but it was not my fault and at PayPals advise I will never use them for live animal sale again.
You really need to be careful how you slander people on the internet. You may end op with charges.
by Royalty K9 on 16 October 2017 - 23:10
He is a scam, dont let him fool you. He is a good one to talk he lied to me from the beginning.
You must be logged in to reply to posts
---
---
---
---
Contact information
Disclaimer
Privacy Statement
Copyright Information
Terms of Service
Cookie policy
↑ Back to top