by joanro on 10 August 2017 - 00:08

They're mine, koots. I got them for livestock protection but also to see how they will do as deterrent for a holes who don't respect 'no trespassing' signs. The fact that they don't 'need' to be with a handler and don't need special training like the gsd....just put them in a huge fenced area with shelter, and they are content. Thinking about crossing them with a gsd for big, athletic, natural instinct protectors of property. These dogs are not meeters and greeters when they grow up, and there is a demand for property protectors from the druggies. Crossing with gsd should bring added aggression towards intruders since the Anatolian is basically a barker to give warning.
These guys are as athletic as the gsd, as you can see in this clip.
Did you see where the gsddid a complete flip over the Anatolians back...landed on her back on the other side of him and got right back into the game. lol.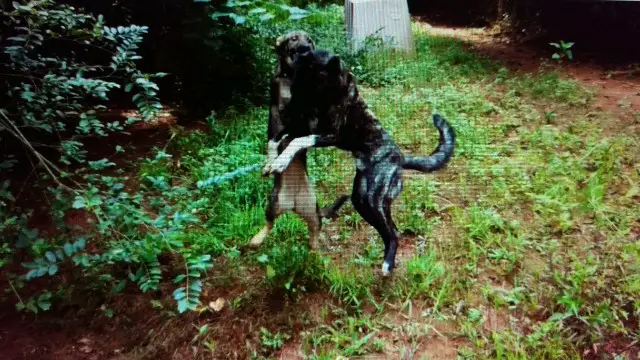 Screen shot from that clip...

by Koots on 10 August 2017 - 01:08
Don't you have another fawn-coloured Anatolian?

The smart flock owners around here have livestock guardian dogs and don't have predator problems. Those types of dogs, when raised with the flock animals, bond with those animals and only really need their humans for food drops.
https://www.canadiancattlemen.ca/2015/05/19/guardian-dogs-earn-their-keep-at-candll-ranch/

Interesting idea about crossing the two breeds for a property guardian dog. Sounds like the area has a bad problem with intruders/druggies.

Your girl acts a lot like Thor when playing, with no problems taking a tumble and getting right back into it, lol.
by joanro on 10 August 2017 - 01:08
This is for sure a rough and tumble family:-) Drugs are becoming a problem everywhere, unfortunately. I think these would make some useful dogsX. Here's Honey, female, and Otis....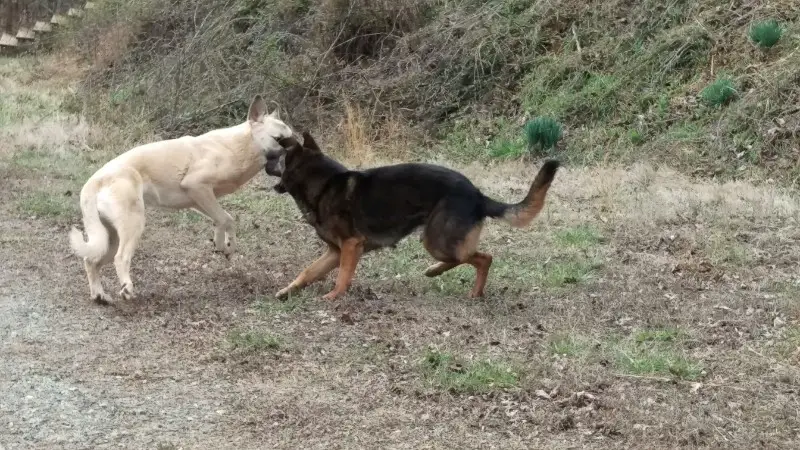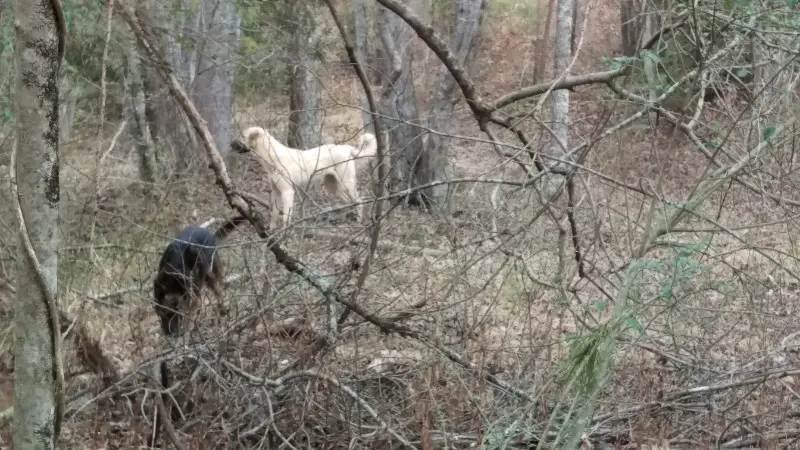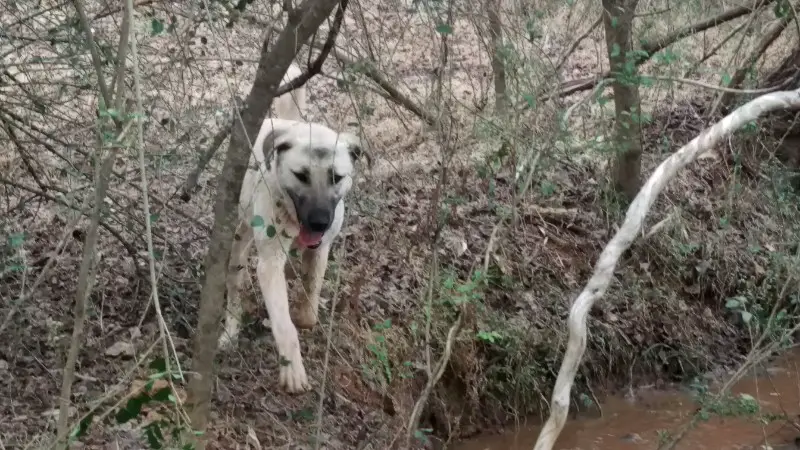 by beetree on 10 August 2017 - 01:08
Joan, I would love a DNA test for Beau, I always thought of the possibility that his daddy could be Anatolian. If you do a cross I can't wait to see what these pups look like!


by Koots on 10 August 2017 - 01:08
Honey is more typical Anatolian - looking than the male.
You must be logged in to reply to posts
---
---
---
---
Contact information
Disclaimer
Privacy Statement
Copyright Information
Terms of Service
Cookie policy
↑ Back to top