by joanro on 10 August 2017 - 00:08

They're mine, koots. I got them for livestock protection but also to see how they will do as deterrent for a holes who don't respect 'no trespassing' signs. The fact that they don't 'need' to be with a handler and don't need special training like the gsd....just put them in a huge fenced area with shelter, and they are content. Thinking about crossing them with a gsd for big, athletic, natural instinct protectors of property. These dogs are not meeters and greeters when they grow up, and there is a demand for property protectors from the druggies. Crossing with gsd should bring added aggression towards intruders since the Anatolian is basically a barker to give warning.
These guys are as athletic as the gsd, as you can see in this clip.
Did you see where the gsddid a complete flip over the Anatolians back...landed on her back on the other side of him and got right back into the game. lol.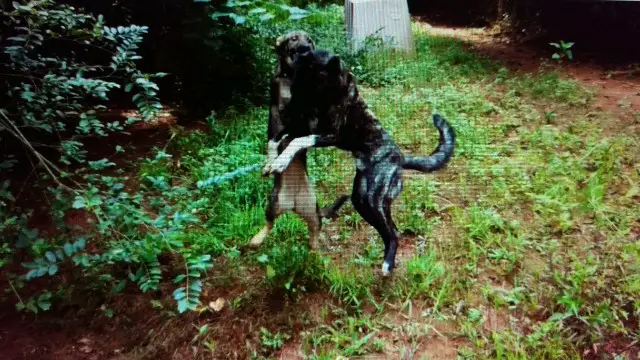 Screen shot from that clip...

by Koots on 10 August 2017 - 01:08
Don't you have another fawn-coloured Anatolian?

The smart flock owners around here have livestock guardian dogs and don't have predator problems. Those types of dogs, when raised with the flock animals, bond with those animals and only really need their humans for food drops.
https://www.canadiancattlemen.ca/2015/05/19/guardian-dogs-earn-their-keep-at-candll-ranch/

Interesting idea about crossing the two breeds for a property guardian dog. Sounds like the area has a bad problem with intruders/druggies.

Your girl acts a lot like Thor when playing, with no problems taking a tumble and getting right back into it, lol.
by joanro on 10 August 2017 - 01:08
This is for sure a rough and tumble family:-) Drugs are becoming a problem everywhere, unfortunately. I think these would make some useful dogsX. Here's Honey, female, and Otis....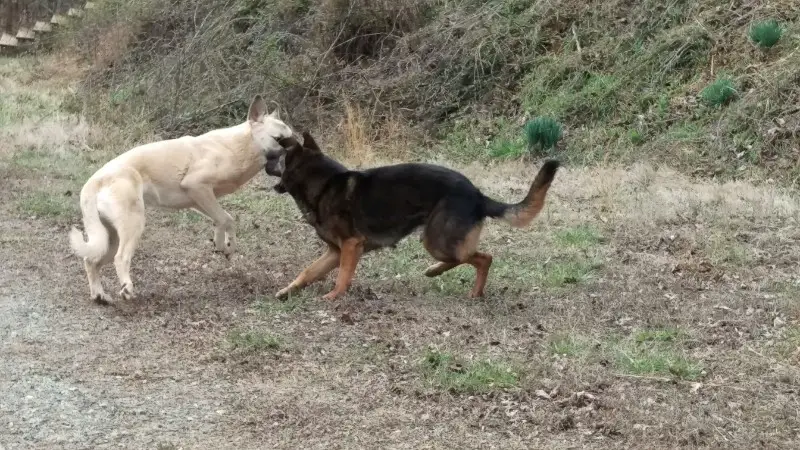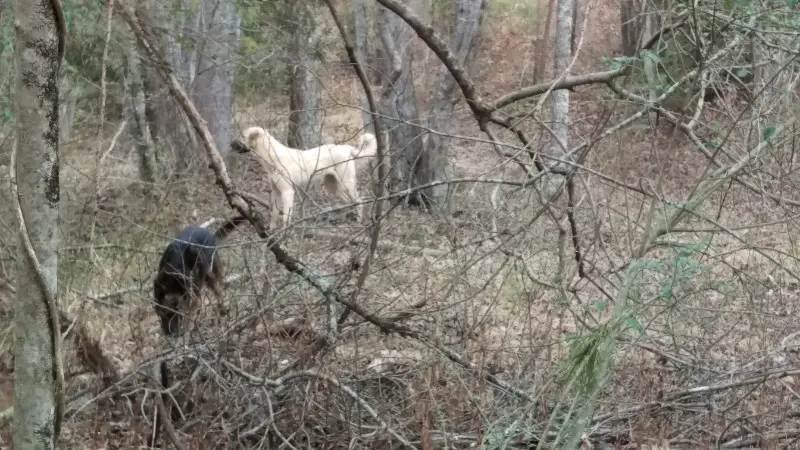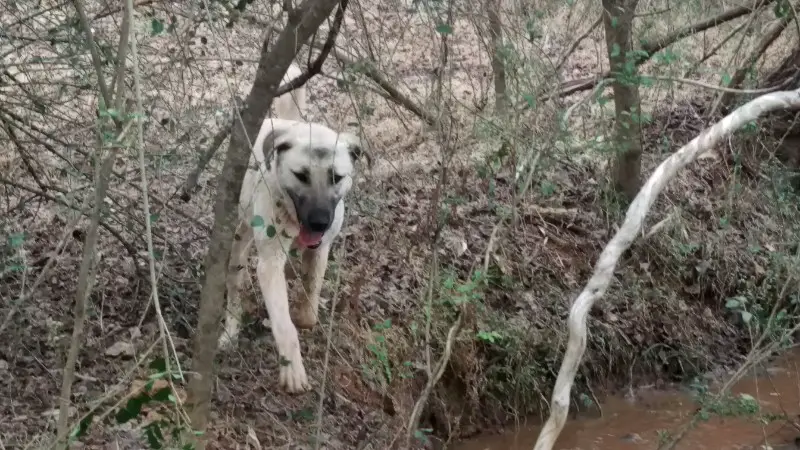 by beetree on 10 August 2017 - 01:08
Joan, I would love a DNA test for Beau, I always thought of the possibility that his daddy could be Anatolian. If you do a cross I can't wait to see what these pups look like!


by Koots on 10 August 2017 - 01:08
Honey is more typical Anatolian - looking than the male.
by joanro on 17 September 2017 - 23:09
Koots, the Anatolian can come in just about any color known...
Here's Big League, the female gsd now 10 months old, yesterday, with her sire's littermate brother...giving him a workout, lol.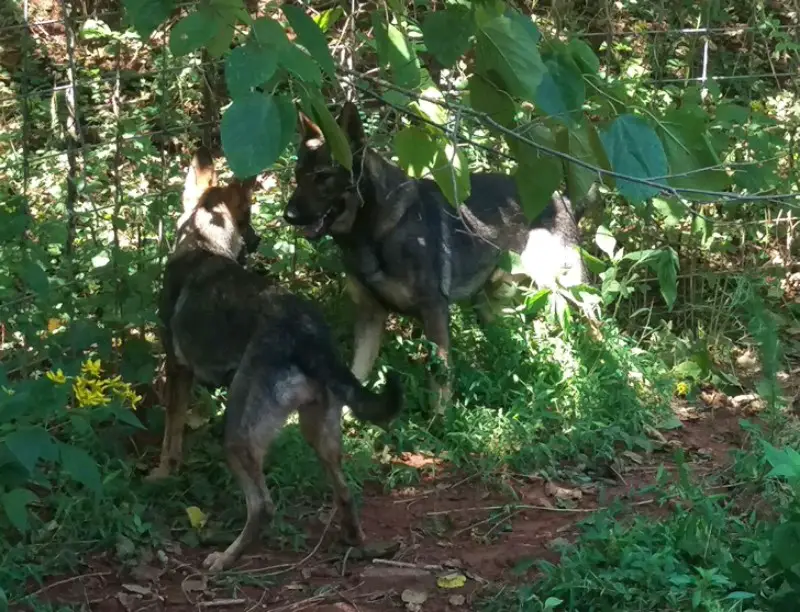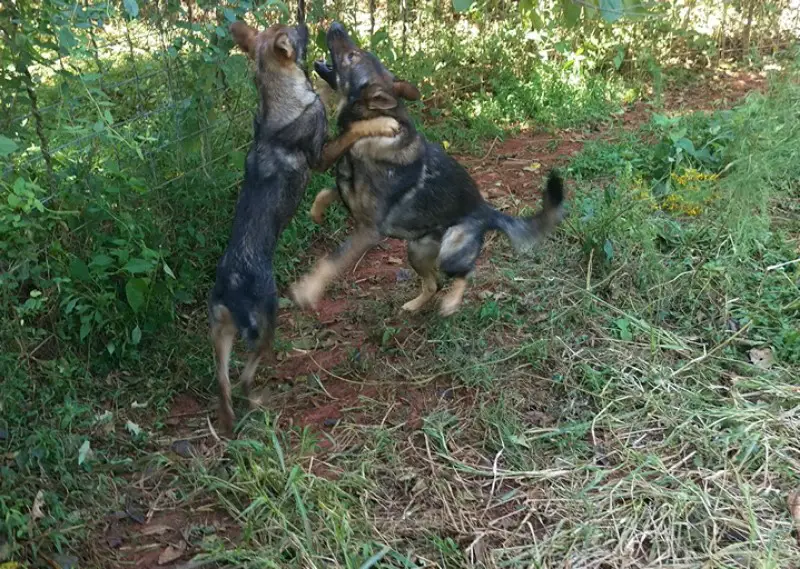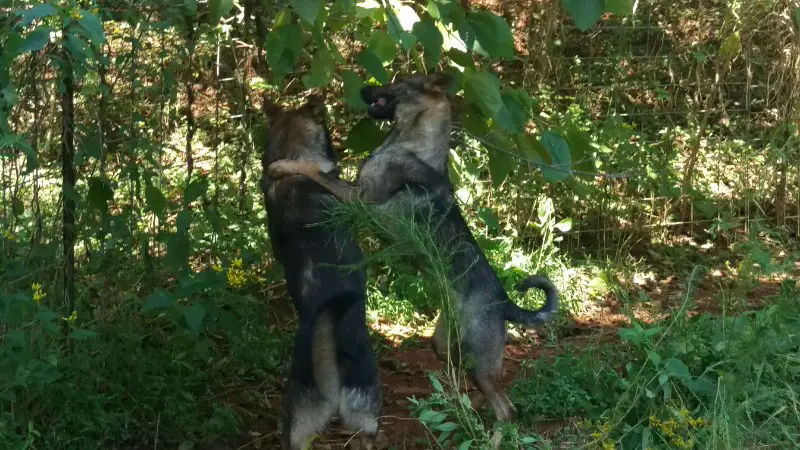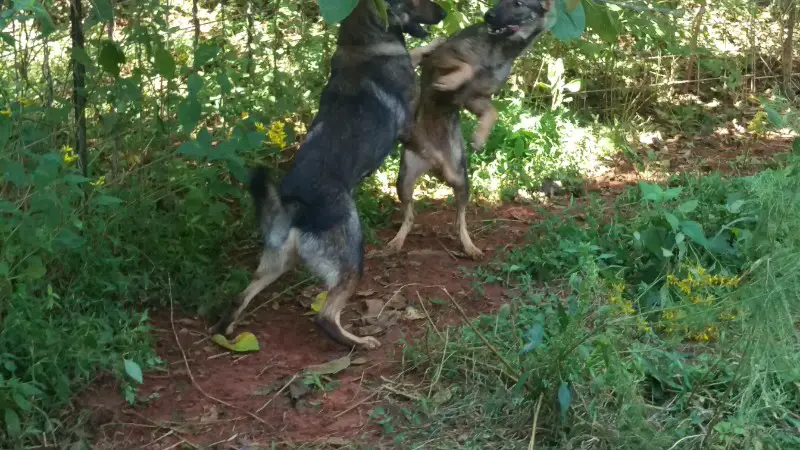 by joanro on 17 September 2017 - 23:09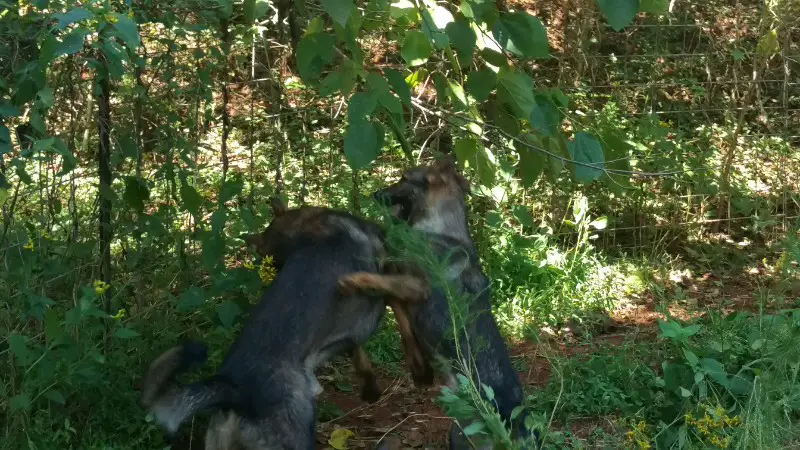 E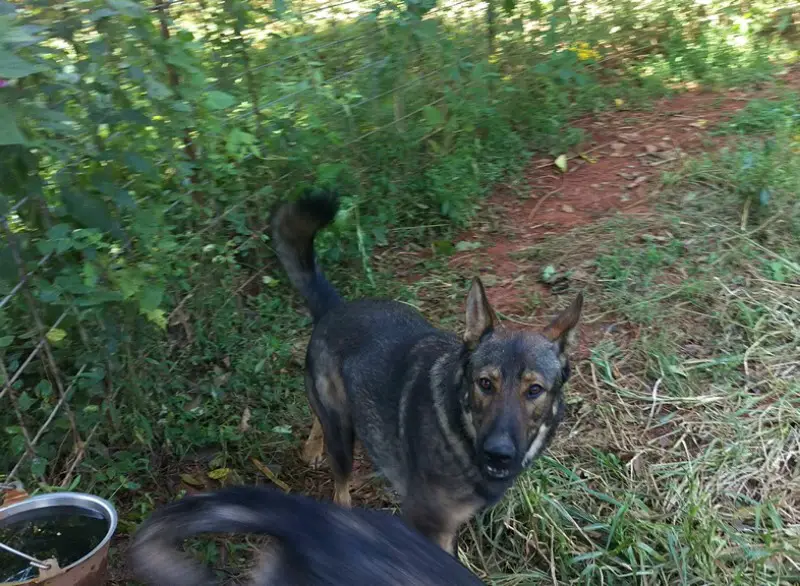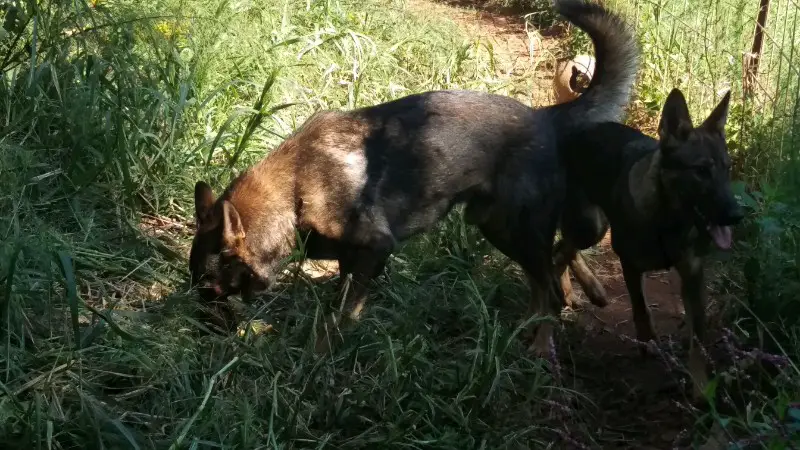 by ValK on 04 October 2017 - 17:10
by joanro on 04 October 2017 - 19:10
No, I never used any harsh correction on him. I believe he reacted momentarily to hitting the back tie and for an instant thought it was a correction.
This was the first session I did with this dog, his first time ever even seeing a bite suit. I did not raise this dog, but he is from one of my litters.
His owner passed away when the dog was two years old, no one could handle him in the house hold, so I took him back. It took three days before I could enter the kennel with him, after three days he stopped trying to tear me up.
After a couple months getting him t trust me, and become obedient with me, listening to me, I brought the decoy to work him. The decoy knew the dog from his deceased owner and said the owner wanted the dog to do schutzhund, but the dog always spit the sleeve, or not bite the sleeve because he was trying to bite the helper instead. So I asked helper to use bite suit.

I never had to be harsh with this dog, but his owner was hard on him. He only was confused for an instant when he hit the back tie at2:19.
by ValK on 05 October 2017 - 00:10
could be. seems he's not much in the prey but pretty obvious, he did have bad experience.
usually dogs with good active defense, when in agitated mood, don't pay much attention to a surroundings.
at least as long as external factors not involved in direct confrontation with dog.
You must be logged in to reply to posts
---
---
---
---
Contact information
Disclaimer
Privacy Statement
Copyright Information
Terms of Service
Cookie policy
↑ Back to top