by Nans gsd on 14 July 2017 - 17:07
My boy (now 4 years old) at a young age was not able to take raw very well; changed him to Orijen and that was too rich for him. He is now on some cooked ground meats (I change up different meats, beef, turkey,chicken, small amounts of salmon and add to a very high quality kibble dog food. So far works well. The ground meats are cooked medium rare and that is about as good as it can get for him. Maintains his weight great and always seems to have energy when I want him to have it.

You can look into the Petcurean line dog foods for higher calorie kibble, maybe give him a snack of a cup or 2 per day of kibble along with feeding him raw at a different time of the day. Petcurean "GO" line has some higher calorie kibbles almost 500 calories per cup so that could maybe work for him. He will put the weight on when he is ready. Don't overfeed him. Grain free.

Also I would probably give him a 5 day dose of panacur; five days consequtively, then repeat in a couple of weeks (2-4 weeks) again. That sounds maybe like whip worm or another parasite which are sometimes hard to detect in a stool sample. Good luck Nan

by Hundmutter on 14 July 2017 - 18:07
Re: Origen, which is probably different again in the UK to that produced in Canada, or the USA, as we have pretty tight regulations about contents of animal foods - I have been given samples of Origen, and the publicity that comes with it sounds absolutely fine ... but every dog I have offered it to has refused to eat it. As I said earlier, I'm a kibble user; and my dogs ain't fussy. But there has to be some reason they didn't find this food at all appealing ?
by beetree on 14 July 2017 - 19:07
I am surprised no one mentioned the Satin Balls recipe, yet.

by MNicoleM on 14 July 2017 - 21:07
I plan on gradually introducing raw to him. I really have no problem with it and would rather feed raw. It definitely is a reluctance after what we had gone through. We tested for several illnesses including parvo multiple times, he spent the weekend at the vets with round the clock care, needed fluids because in just one day he was extremely dehydrated, and the vet did not expect the recovery he made. The only changes made were fluids and the food which the vet fed while he was there. It very well could be a horrible coincidence. We are wanting to have him fully on raw by the time he is done with his bag of dog food. We are hopeful that it was just something he came into contact with/ate on our acreage that caused his reactions, but we will find out as we reintroduce each protein. Luckily he has done very well on Orijen, but like I said, it will only temporary until his bag is up. Typically we like to feed chicken, beef, turkey, liver, pancreas, tripe, fish, and a couple other meats for the oriental store. We will be raising our own goats, chicken, turkey, duck, rabbits, and perhaps cattle in the very near future, so we will begin feeding those when the time comes. Thank you, guys.

by Hundmutter on 15 July 2017 - 06:07
Actually Bee, Nicole mentioned 'satin balls' herself, when she was writing about not just wanting the pup to suddenly put on a lot of UNnecessary weight - see last bit of her post two-thirds down p.1.

by Hundmutter on 15 July 2017 - 06:07
Nicole, did your vet never come to any definite conclusion, then, about WHAT it was that struck your pup down ?

Hope that the recovery is permanent, and best of luck with this little one for the future !
by Nans gsd on 16 July 2017 - 01:07
Satin Balls have too many negative ingredients. Nan
by beetree on 16 July 2017 - 15:07
HM, guess that is what happens to my comprehension when I come late to the party! Lol

Not sure what the OP has for a goal,then! Feeding raw correctly is simply a healthy diet. Adding more fat for weight gain seems to be an obvious step.
by SitasMom on 28 July 2017 - 16:07
All dogs are different, some can tolerate raw, some can tolerate rich kibbles, others cannot.

Feeding raw is more than just throwing some chicken into a feed bowl, especially for puppies. The diet must be balanced.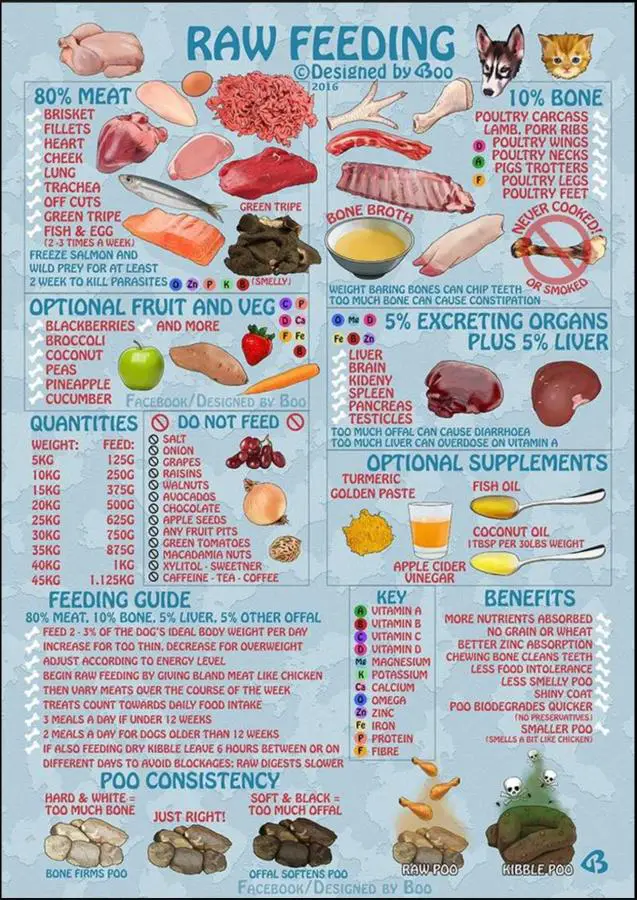 Nans gsd, I had the same problem with Hero, Orijen and Raw were too rich for him. I found a no grain feed he did well on, fed him 3x a day, added some lean raw, kefir, and a few salmon oil gelcaps. He's 9 this year and going strong.
by Dfwgolden on 25 August 2017 - 05:08
I know I'm a bit late but I feel I have the experience to weigh in on this.

I breed working Great Danes, I do protection bite work and service work with them.

My main male is my Service Dog.
He's got the metabolism every human could hope for! He is raw fed a diet that is high in fat.
He's had lots of dietary issues and when we switched to raw his allergies got under control but I constantly CONSTANTLY struggled with his weight. You don't understand he's 130 pounds eating 10-11 POUNDS of raw a night full fat/skin on etc and looked like a skeleton half the time.

Some days he looked better than others. But was always skinny.

And when he would gain weight he would just gain muscle and it went straight to his thighs and shoulders!
He ate just Satin balls for awhile and was still skinny.
He was eating 10,000 calories a day with no real results. I'm not exaggerating.
He saw the vet I don't know how many times.

Then I discovered RedPaw Balanced Fat...
I just started using it about 3 weeks ago and oh my (insert choice word here) god
IT IS INCREDIBLE.

I use about about 5oz on top of his food. I've cut him down to 5lbs of raw a night now.
And he's maintaining weight! He's still lean but he's built like a grey hound so he will never be thick.
But he's the heaviest he's ever been! He looks amazing! I just LOVE THIS STUFF.
Now the recommended "dose" is a half oz per 50lbs but he's so lean he needs more.!
With his raw and the balanced fat he's consuming around 8,000 calories a day but it's actually staying on his body!
It's amazing I love it
I will forever use it.

You must be logged in to reply to posts
---
---
---
---
Contact information
Disclaimer
Privacy Statement
Copyright Information
Terms of Service
Cookie policy
↑ Back to top