by vk4gsd on 15 February 2017 - 12:02
Is what you described re trialling typical of DDR dogs in your opinion?

by sentinelharts on 15 February 2017 - 12:02
I can't say what is typical. I can only share what I know from my own experiences

I am currently working and trialing another DDR Male. Vilko von der Feuersaule. He is a completely different dog. He is high drive, high ball drive, high fight drive, balanced between prey and defense and very clear headed. He is a cat and small animal killer, he is male dog dominant, he is suspicious of strangers (in a powerful aggressive way, not a fearful slinky way) He is all business and rarely seeks affection.

I think DDR dogs are less suited for today's sport trials than some of the other lines but there are definitely DDR dogs out there that can do it and some that can do it well

Camilla
by vk4gsd on 15 February 2017 - 12:02
So what is their niche?

by sentinelharts on 15 February 2017 - 12:02
They are usually exceptional trackers. I'm not sure they have a niche. Should they? I personally like dogs that can do it all. I am more impressed by dogs that can go out and herd livestock one day, trial in schutzhund or similar another day and that can be patient and gentle in a classroom full of children for show and tell...

by kitkat3478 on 21 July 2017 - 09:07
THIS Dog is clearly full DDR line.
I think whoever modifies some of these pedigrees is doing a great disservice to anyone interested in researching DDR lines.
There are still breeders who are steadfast in keeping the DDR lines alive. Thankfully, a true DDR enthusiast knows the bloodlines and kennels.
someone who wants to learn these lines are getting roadblocks put up, by the removal of the DDR that is listed on the SV pink papers.
My girl came directly out of the Ludwigseck/ Grafental kennel. her pink papers said DDR Kali V Ludwigseck, she was put into the database by her importer as DDR, which was removed by a moderator.
I believe the same to be true on a good many DDR pedigrees.
I feel they should be left the way they come thru the sv, clearly stating full DDR lineage
by Gustav on 21 July 2017 - 11:07
Good post, Sentinelharts!
I just put down my 14 year old DDR female. She was linebred 3,4-4,5 on Held v Ritterberg and 4-5 on Artus v Westholhe. She was medium drive, great tracker, very civil, tremendous family dog but very aloof to anyone outside the family.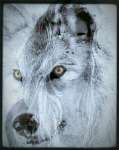 by Fantom76 on 21 July 2017 - 14:07
The DDR is removed by the moderators because it is not part of the name, registration number, show title or performance title. I was unaware that the SV is adding it to a pedigree.
kitkat3478 please send me a copy of a pink paper that shows where the DDR is entered, and maybe I can then judge where it might go on a PDB pedigree. I have been adding user comments about 100% DDR lines, so I also would like to see if the SV is only adding it to 100% DDR lines or partial DDR lines. You have to go back 6-7 generations for most dogs listed in PDB to find pure DDR lines although I have seen some at 4-5 generations. But I think that a dog would have to be from 100% DDR lines to have a DDR designation.

by kitkat3478 on 21 July 2017 - 14:07
my dog is, let me see if I can get my scanner to scan the registration
You must be logged in to reply to posts
---
---
---
---
Contact information
Disclaimer
Privacy Statement
Copyright Information
Terms of Service
Cookie policy
↑ Back to top