by gck on 08 August 2013 - 09:08
Dan Yee, President Carl Smith, Vice President Joy Schultz, Secretary Alethea Caldwell Munsinger, Treasurer Dr. David P. Landau, National Training Director Mike West, Director of Trials & Judges Frank Fasano, Ex Officio (GSDCA President)
HUNDEGRAM August5,2013
Nadia Adams, General Director Jim York, General Director May Gattone, General Director Martylou Plinski, General Director John Henkel, Region 1 Wayne Davis, Region 2 Charlie Meszaros, Region 3
Thomas Schoder, Region 4 Dr. Joe Barry, Region 5 Larry Vinzant, Region 6 Doug Foster, Region 7 Wendell Nope, Region 8 Cindy Schneider, Region 9
German Shepherd Dog Club of America-Working Dog Association
__________________________________________________
WDA AWARDED WUSV SIEGER SHOW!
We are making history again for the German Shepherd Dog!
I am very pleased to announce that the very first WUSV Sieger Show in North America will be hosted by the WDA and held on October 4 to 6, 2013, in conjunction with the North American Sieger Show ("NASS") at Bridgeport, Connecticut.
The joining of both the NASS and the WUSV Sieger show makes this combined event the most prestigious SV-Style Conformation Show for German Shepherd Dogs in North America! The NASS/WUSV Sieger Show is a true international event, bringing with it the highest level of international recognition for all dogs that are entered.
I invite you to join us at Bridgeport, Connecticut for this historic event. The event will be judged by SV Judge/Körmeister Herr Lothar Quoll and SV Judge Herr Harald Hohmann. Herr Quoll is a good friend of the WDA and is the new SV National Breed Warden. He is very highly respected internationally and will judge the working class males at this year's German Sieger Show. Herr Hohmann also is a highly regarded conformation show judge who is a SV Regional Breed Warden. We look forward to having both of these judges officiate at the first combined WUSV Sieger Show and NASS.
Whether you come as a spectator or as an exhibitor, make your hotel reservations prior to the September 7th deadline to take advantage of the reduced room rates. If you wish to enter your dog, the first entry deadline is September 4. The second entry deadline is September 11, which requires payment of a $40 late entry fee.
To make your hotel reservations or to enter your dog, please visit www.nassWDA.org.
For additional information, please contact Sandra Akoury (Event Chair) at 1-203-730-1930 or Alethea Caldwell Munsinger (Event Secretary) at 1-520-247-6685 or 1-520-299-1896. You may also email Alethea at alethea@caldwellmunsinger.com.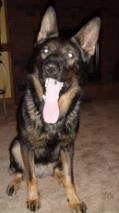 by Slamdunc on 08 August 2013 - 10:08
Interesting event, good luck.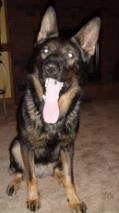 by Slamdunc on 08 August 2013 - 19:08
I would think this would be one show I would want to attend if I was still into SL dogs or Conformation. You will have the opportunity to see Herr Quoll and see how the recent changes are going to affect you. An outstanding opportunity regardless of whether you are WDA or UScA. Put club affiliations aside and take advantage of this event.

JMO

by Dog1 on 08 August 2013 - 19:08
Interesting is a good description. With the WUSV award,,, one has to wonder a few things???

How did the WDA manage this? Was there a new concept discussed within the WUSV and the WUSV voted to let the WDA, (realistically a non WUSV member), be the first? Just how did this come about? What qualifications did the WDA have to receive this award?

Next question,,,Since there are two other real WUSV members in the US, the GSDCA and USCA, did either one of them get a shot at hosting the event? Was there a WUSV selection process or was this a back door agreement fostered from personal relationships or was there backing within the WUSV for this decision.

Next really big question.... Is the WUSV aware of what happened at last years NASS? Will the WUSV step in the middle of the quagmire and ensure the rules are interpreted correctly and equally applied to all participants?


by Dog1 on 08 August 2013 - 19:08
Slam,

You're in! Working line dogs are welcome too.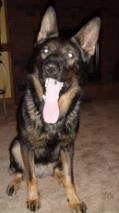 by Slamdunc on 08 August 2013 - 19:08
Randy,
Those are all excellent questions! If I were still handling and showing dogs in Conformation events, I would absolutely ask Herr Qoull directly and see what he says. I believe the last Sieger Show I handled dogs in was the USA SS in 2000. I know I can show my working line dogs, I have shown them before for ratings and Koer.

If I were you, or if I was actively involved in showing, breeding and competing on the level you are, I'd absolutely be there. Nowadays, I get invited to do a demo with my dog which is great.

by Kinolog on 08 August 2013 - 19:08
I'm looking for a handler for the NASS. Anyone interested, please contact me!
by Gustav on 08 August 2013 - 21:08
I'm sure the WDA arranged this the same way any other organization would, and that is through negotiations. Also, it probably didn't hurt that this is a centennial year for GS dog in this country. Lastly, I don't think the WDA is viewed abroad the same as it is by some in the states. So, good luck and hope it works well for all involved reflecting positively for the US of A.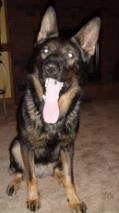 by Slamdunc on 09 August 2013 - 19:08
Cliff,
Good post!

by GSD4dogs on 09 August 2013 - 20:08
I don't know how these decisions are made at the WUSV but I would hope that all WUSV members had a say.

Doesn't matter if this is a WDA event or a WUSV event on paper. From the rules, it appears a WDA event.

I would be curious to learn how this came about and what GSDCA's and UScA's reaction is.




You must be logged in to reply to posts
---
---
---
---
Contact information
Disclaimer
Privacy Statement
Copyright Information
Terms of Service
Cookie policy
↑ Back to top