by ghostly on 23 November 2012 - 17:11
Back in August I had a good friend pass away in which owned this 3 year old male. His widow has now decided to find him a home as she is getting ready to relocate and can not keep him. He comes from W/German & DDR lines. Some of you may know the dog in question named Brix Vom Boeselager now names Wiley. He has been raised with another male and shows no dominience issues. Has been protective of my friends widow. I have seen this boy about 18 months ago and at this time It took about 30 minutes for him to warm up to me. Anyone interested can contact me @ 870-736-4737 and I will be happy to give you the number in which you can contact the owner for all information needed. He is now located in Detriot Michigan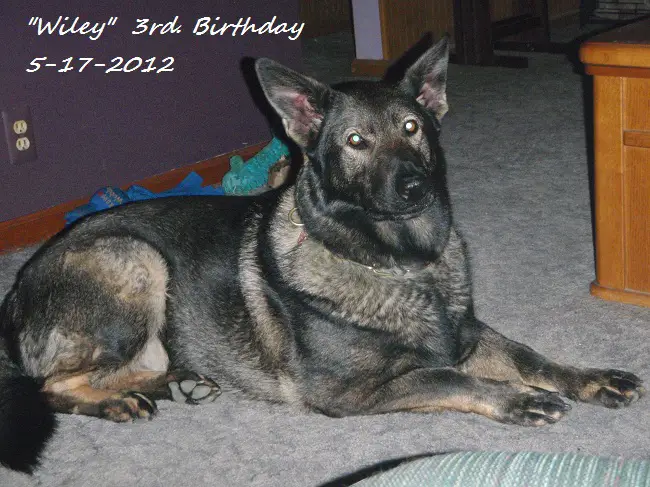 by Darcy on 23 November 2012 - 18:11
did you try going to his breeder for help placing him?

Darcy

by marjorie on 23 November 2012 - 19:11
Breeders shouldnt breed unless they are always prepared to take back their dogs! They brought them into this world and have a responsibility to keep them safe.


by ShelleyR on 23 November 2012 - 21:11
Where is he?
by firefly on 23 November 2012 - 22:11
This is his breeder Kelly Shaw, located in Michigan.

http://www.boeselagerkennel.com/contact.html

by ghostly on 23 November 2012 - 23:11
His owner contacted the breeder and was told that they couldn't take him back for what reasons I have no idea.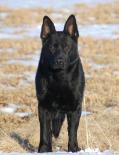 by Jenni78 on 23 November 2012 - 23:11
Did Kelly really say that? I'm surprised.

I'm sure someone has told her by now, if she didn't know before, that the dog is needing a home.


by isachev on 23 November 2012 - 23:11
Nice looking boy. He looks like he could use some work!!! Looks to be a bit heavy. Would love to get this boy into shape and see what we have here. I think he says it all with his eye's. Will be thinking about this boy. Problem is room. Trying to solve this room problem now. Please keep us updated. Take Care

by kitkat3478 on 23 November 2012 - 23:11
I also would be surprised if Kelley said that. I would be willing to bet if "he could get to her",she would take him in,and get him a home!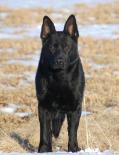 by Jenni78 on 23 November 2012 - 23:11
I would be extremely angry if I were Kelly and the owner hadn't called me, but now someone else was posting that I'd said I wouldn't take the dog back. How do we know the owner actually called? Maybe she felt guilty so she just said she did but she didn't really? This is why i offer a refund; I hope to overcome pride issues with $$ so that I would know if something like happens.
You must be logged in to reply to posts
---
---
---
---
Contact information
Disclaimer
Privacy Statement
Copyright Information
Terms of Service
Cookie policy
↑ Back to top