by dogshome9 on 13 November 2012 - 00:11
This is Bella, she is due to whelp in 10 days (I will be very surpised if she lasts that long).
Ultrasound yesterday too many to count, both she and I will be glad when they are here (but not yet please).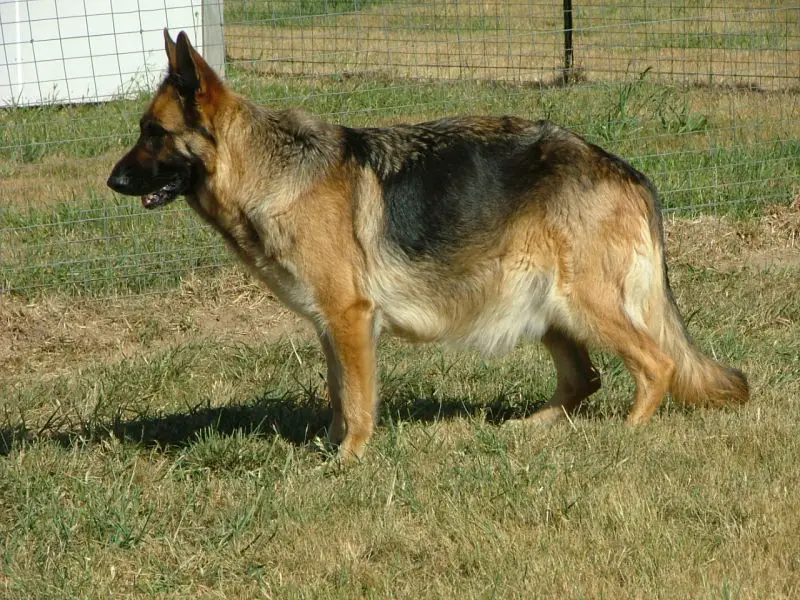 This is her daughter from her last litter now aged 9 months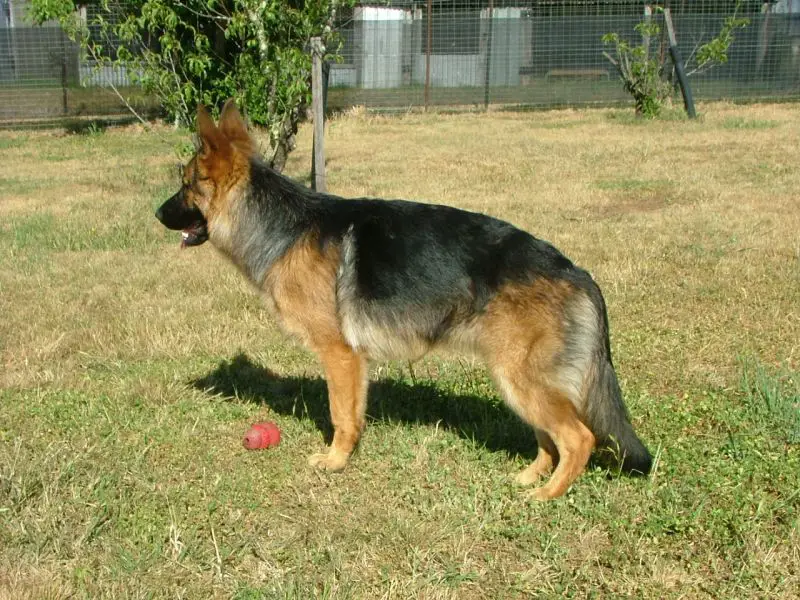 by fawndallas on 13 November 2012 - 02:11
Wow. Good luck momma-to-be.


by trixx on 13 November 2012 - 18:11
wow , she is very large,

nice looking female
by noddi on 13 November 2012 - 21:11
wow,she looks 2 be very full.My bitches tended 2 have large litters,....10,11 n 12,s.Good luck,nice mom n daughter by the way.Carole.Spelman Rheinmeister gsds (UK).

by Hundmutter on 13 November 2012 - 21:11
Aren't they ? (Waves @ Noddi) - Best of luck with the birth, dogshome9.

by Sunsilver on 13 November 2012 - 22:11
Mom and daughter certainly look a lot alike!

Best of luck with the whelping!

by dogshome9 on 14 November 2012 - 03:11
Thank you for both the good wishes and your complements, Bella has had 2 previous litters both times were 9 puppies.

This litter will be line bred 4 / 4 on VA Ghandi von Arlett.

She is xrayed and has her AZ and she is Breed Survey Class 1.



by dogshome9 on 18 November 2012 - 22:11

Well here we are Monday November 19th and still waiting for puppies, I was sure that she would have had these babies by now



We had a little talk this morning and she has promised to get down to business soon

or I will book her in for a Caesar on Wednesday morning and I would hate to do that
as my girls have all been free whelpers and have never needed one up to now.

by PINERIDGE on 19 November 2012 - 01:11
oh my - she's lovely - and daughter too !! you're obviously looking at 9 or MORE? hope it all goes well -- at least she's done this before !!
nothing more fun than staying up all night whelping pups !! (easy for me to say because i don't have to do it !) but it's exciting !!

even tho she's FAT -- i wouldn't think you'd have to rush to a C/Section? my old bitch's last litter was 16 pups !! although only 12 were born alive --- her uterus just couldn't get some of them out !! but she went full term and all the pups were 16 oz or better -- biggest one was 22 oz !!! she was a trooper --- and you're bitch looks like she can handle this with no problem !!! it takes a healthy dog to have bigger litters --and she looks great !!


all the best !!


by dogshome9 on 21 November 2012 - 00:11
Well after a very long day Bella delivered a total of 12 puppies with only 7 surviving. 1 boy and 6 girls all fat & well.
Whelping was all going well with normal and rather easy deliveries but 1 puppy had injested fluid and could not be revived and 4 were breach with placental detachment.
They were the last to be delivered and there was no chance of saving any of them, all very good weights and they were still pink so had not been dead for long.
I was totally devastated and wish I knew why it happened so I will have to do some research as I could not bear for it to ever happen again.
One very tired mum she was a real trooper and is being a fantastic mum.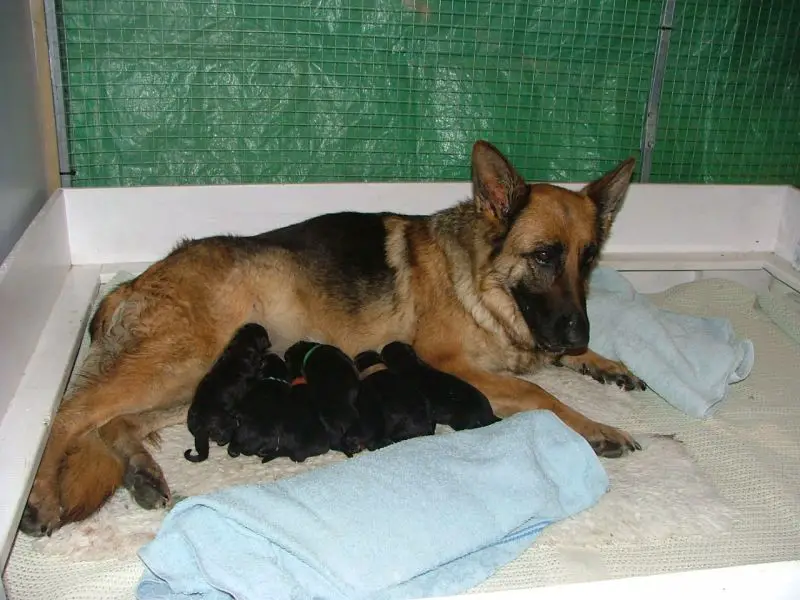 You must be logged in to reply to posts
---
---
---
---
Contact information
Disclaimer
Privacy Statement
Copyright Information
Terms of Service
Cookie policy
↑ Back to top