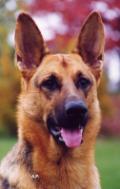 by Tiago on 17 November 2010 - 18:11
My 12 year old male GSD just had his spleen removed and I was wondering if anyone could give me advice on what I need to be doing from here while I wait for the biopsies to come back.

*His chest and lungs were clear
*There were no other signs of growths other than what was in the spleen
*The mass was round and non-aggressive looking, with no nodules seen yet in the spleen
*There was no blood in the abdomen or anywhere else
*The surgery went very well according to the vet, but now I have to wait for the biopsy
*He's pretty sleepy and of course seems in pain, but I do have meds for that
*The liver showed sigs of fibrosis and they took a biopsy of it as well as the spleen
*Everything else internally looked very good according to the vet

Just wondering if anyone has had any experiences similar to this and what I need to look for or how to care for him other than contiue with his raw diet (Northwest Naturals) and the meds the vet has given me.

Any advice would be GREATLY appreciated.

Thanks!
A.P.





by GSDsRock on 17 November 2010 - 18:11


If it's malignant but hasn't spread, he should be fine. There is always the risk that malignant cells that can't be detected have spread, and you can only wait and see. Periodic rechecking with ultrasounds and X-rays is a good idea.

One of my GSDs had his spleen removed for hemangiosarcoma and was very lucky. They got it all and he lived 4 years after the surgery. The cancer never came back.

Bless you for promptly taking such good care of your old guy instead of making him suffer a horrible natural death.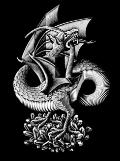 by Two Moons on 17 November 2010 - 18:11
I would think your vet had certain recommendations to follow.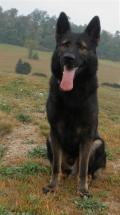 by Brandi on 17 November 2010 - 20:11
A.P.,

I had a 11 year Corgi that had a massive tumor on her spleen. I didn't know it. She acted fine until one day she became very ill. I drove 6 hours to pick her up from my in-laws who wouldn't spend the $ to take her to the Vet., so I drove to get her. She was originally my dog, who I adopted from my Corgi Club. Anyway, she made the drive home but the E.R. Vet told me that she felt the 6 hour drive caused her spleen to rupture. Her gums very white which told me she had internal bleeding. The E.R. Vet. had to emergency surgery, removing what was left of the spleen and its pieces that were floating around. She had a blood transfusion and went back about a month later for another one, which was unexplained. Several biopsies were done, finding no cancer.
I just kept her very still and quiet for several days. She told me when she was up for more activity, but she was older so it took her longer and I knew I could trust her judgment as to when she was ready.
Good luck and keep us updated.
by eichenluft on 17 November 2010 - 21:11
listen to your vet, and watch for anemia - he may need iron supplementing - otherwise just watch him carefully and let him recover from a major surgery at his age (good for you for giving him the chance at living a good rest of his life without fighting and losing the cancer battle - luckily seems to be a cancer of or on the spleen, which is the one organ that can be removed. Unless it's spread already - he should recover just fine and be back to his old self in no time.

molly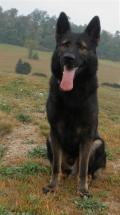 by Brandi on 17 November 2010 - 21:11
Yes, I did have to supplement with Iron for the rest of her life.
You must be logged in to reply to posts
---
---
---
---
Contact information
Disclaimer
Privacy Statement
Copyright Information
Terms of Service
Cookie policy
↑ Back to top