by triodegirl on 20 May 2009 - 19:05
I was reading on a dog forum/website the other day about giving fish antibiotics such as Fish Flex (cephalexin) to dogs. Fish Flex is available at pet stores without a prescription and is said to be the same as what you would get from the vet. I did a google search and found some people also use this stuff although it states on the bottle not for human use. When I refilled my dog's Doxycycline last month it came from Walgreen's and was the same as the human variety. Any comments or feedback? The real risk would be dosage or over use. I didn't even know about the fish antibiotics until a few days ago when I stumbled across the website looking for something else. Sounds as if this is something commonly used for dogs.

by Okie Amazon on 20 May 2009 - 19:05
Cephalexin is used for dogs, BUT...... I have NO idea about how this product is packaged, stored, processed, ect. The strength is bound to be very low. I wouldn't use it myself. When your fish is floating the morning after using it, you say, 'Oh well, he was sicker than I thought".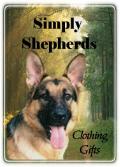 by MomofBeckett on 20 May 2009 - 20:05
I've used a product called FishMox (Amoxicillin) for a few years now and my dog hasn't had any side effects. You can find whole lines of "fish" products at various web sites and catalogs under the canine sections. They've just packaged them differently so you don't need a prescription. If you don't know what is wrong with your dog, then go see a vet. If you've seen symptoms before and know what was prescribed, you can avoid a costly vet visit and clear up issue yourself if you know what medicine works for your dog.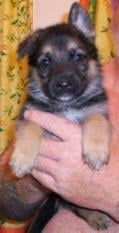 by Uber Land on 20 May 2009 - 20:05
they are the same thing as what your vet gives you. generally 250mg but you can find 500mg capsules.


I've even taken some fish antibiotics.


by viperk9 on 20 May 2009 - 21:05
I have used the fish-flex, fish-mox and fish-zole on dogs. Before administering them I brought the bottels to my vet and asked her oppinion, she looked at them and stated that it was the exact same thing. As long as you are sure that that is the appropriate medication to give for whatever problem you need to treat and you know what dosage to give then it is fine to use the fish formulas. If you compare pills they look exactly the same. The typically come in 250mg but you can get the Forte version which is 500mg. My husband has even taken the fish-zole and fish-mox for different problems and they worked perfectly well for him with no side effects.
by malshep on 21 May 2009 - 09:05
This is my opinion : Please let me put a take on fish antibiotics, before you are placing an animal on an antibiotic are you doing blood work for sensitivity. In todays world we are having issues with drug resistance because people are using the wrong meds or not giving it long enough, both with the human aspect and in the animal population. Does the owner know that the fish product is pure, the reason I am asking this is that most drugs have an expiration date, this is done with research behind it. In the states many pharmacies with a prescription is giving antibiotics for free. Meijer for one and I believe Walmart at $ 4.00. Everyone have a safe and happy weekend
Always,
Cee
by eichenluft on 21 May 2009 - 11:05
it's exactly the same thing, with the same strength as dog antibiotics - same drug/same packaging - you can get it without perscription though. Of course it is dangerous if you are prescribing antibiotics yourself without knowledge of which antibiotics are needed and what strength. You need to consult your vet before giving your dog any kind of antibiotics.

molly
You must be logged in to reply to posts
---
---
---
---
Contact information
Disclaimer
Privacy Statement
Copyright Information
Terms of Service
Cookie policy
↑ Back to top