by gucci12 on 13 March 2009 - 22:03
hello
i am looking for a good protection trainer in long island new york i heard of a few please help...
there is a guy ernest i think. some guy steve simpkins, cliff, john browne but i heard he is not around that much please help for i am looking for the better ones without compromise.
serious work not sport..
by gucci12 on 14 March 2009 - 09:03
by Larrydee on 14 March 2009 - 16:03
Contact Steve Simpkins
www.haussimpkins.com
He is one of the best in the business and he is right on Long Island.
by nanu on 14 March 2009 - 19:03
by nikkigsd on 14 March 2009 - 22:03
steve simpkins or joe knapp would be my recommendation steve learned from joe i believe.. they are the best ive seen at protection training non sport oriented... when they work together on a training day you can see an increase in yours and your dog abilities in seconds...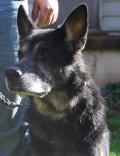 by urry on 15 March 2009 - 01:03
I would recomend Joe Knapp hes a great trainer plus a great person to deal with
by gucci12 on 21 March 2009 - 21:03
i went to two guys so far and i am really impressed with one i was wondering if anyone here has done any personal long time training with any of them
thanks
marrissa
by gucci12 on 22 March 2009 - 16:03
i went to a club here in L.I. and so far Steve seems to have the edge iwould like some feedback from others..
thanks
\


by snajper69 on 02 April 2009 - 00:04
I been training with Steve for some time, no bs and a lot of fun. His training is more directed towards PPD rather than sport, but he dose work with sport oriented people. Def straight up guy and worth dealing with. His breeding program is quite nice if you into "real" dog and no paper breeding.
by Larrydee on 02 April 2009 - 01:04
Steve Simpkins is the best your lucky you have such a good trainer so close.
You must be logged in to reply to posts
---
---
---
---
Contact information
Disclaimer
Privacy Statement
Copyright Information
Terms of Service
Cookie policy
↑ Back to top