by TheDogTrainer on 19 August 2008 - 05:08
I have been asked to write an article on Pet Insurance for a national pet magazine.
I am curious to know if anyone on the board has it, or recommends it to puppy buyers, clients etc...
Any experiences? Positive or negative? And, can I quote you on that?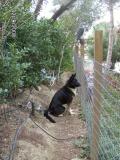 by Xaver vom Kammberg Owner on 19 August 2008 - 10:08
I love it, have had it on my breeding dream team ever since they arrived from Germany. It's gotten better over the last 4 years. Now instead of a limited time to file a claim, like 90 days........it is open ended. www.hasshaus.com

by funky munky on 19 August 2008 - 12:08
I'M IN THE UK SO DON'T KNOW IF THIS APPLIES,I HAVE ONLY EVER INSURED 1 OF MY DOGS AND THANK GOD I DID HE NEEDED £1,700 WORTH OF TREATMENT.ALL PUPPIES I EVER SOLD WERE INSURED FOR 12 WEEKS AFTER SALE,THEN IT WAS UPTO BUYERS IF THEY WISHED TO CONTINUE WITH INSURANCE.MOST OF THE NEW OWNERS DID. IT IS STANDARD HERE MOST PUPPIES COME WITH 6-12 WEEKS INSURANCE. LIZ

by Karmen Byrd on 19 August 2008 - 12:08
I had two claims with VIP and both were paid out immediately. Never had problems with them. One was a broken tooth on Dante who had a root canal they paid all but 100 bucks (total was about 700 bucks) my next one was Bodie who had an intestinal torsion and splenic torsion and they paid all but 100 there too. Surgery was around $600.00. Loved having it but had to drop it when I needed the extra cash for other things. Next young pup (probably ages from nowI get will have it...
Karmen
by angusmom on 19 August 2008 - 17:08
i have it on claire. all i've had to use it or is the yearly exam and flea/tick stuff, heartworm stuff and any shots. so far so good. i'm looking into other insurance for angus; vpi won't insure him because he was diagnosed with hd at about 7-8 mos. i'd put off getting the dogs insured and it cost me ~$3,000 total for angus because of it. if i'd insured him early, most of that would have been covered. i recommend anyone to get their puppy or dog covered early! it can save a ton of $$$$. i know that there are a few choices now.
by 1doggie2 on 19 August 2008 - 18:08
My daughter has it on her gsd and she takes her to the vet every time she stubs her toe, (first time MOM). The insurance pays like clock work.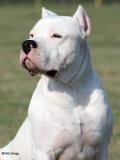 by stormhasit on 20 August 2008 - 05:08
From what I'm reading here - VIP - is maybe one of the better companies to use? How much is the policy and what are the terms? And too - I guess most important - how can I get in contact with them???? I have 4 dogs here and if I could afford it - it sounds like something I need to look into!!!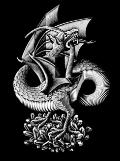 by Two Moons on 20 August 2008 - 05:08
Reality,
Once the insurance industry get's a hold on your pet's watch the vet bill's sky rocket just like your own doctor bill's and hospitol cost's...
Think about it for just one second. It's all bad.
Brent.
You must be logged in to reply to posts
---
---
---
---
Contact information
Disclaimer
Privacy Statement
Copyright Information
Terms of Service
Cookie policy
↑ Back to top