This is a placeholder text
Group text

by azorikova on 26 July 2021 - 09:07
Sasa Nenadov has reputation of scammer and I refused to believe it until I saw it for myself.
First he was acting as "friend " and sent dogs to me in USA. Than started to appear that he can't send do not have correct paperworks. He sent sick females and defrauded on dog's characteristics such as size etc.
Last transaction and dealing was outrageous. He took $6000, didn't send dogs on it and refusing to refund. Moreover, he attempted to charge for some "crate charges", "export pedigree " charges while it had to be included, I stated "these charges are not happening ", than he just didn't refund anything. Every day he was writing: " I will send info/papers etc" in an hour, and day after day like that while nothing sent". Luckily for me (lol) I am Attorney myself, have team of lawyers behind me and he signed contracts on most dogs sent with venue, jurisdiction and law of TX, USA! Here we go, he will get USA justice, guaranteed

by mrdarcy on 26 July 2021 - 12:07
Just a pity you did not do a search of that name here first. Plenty complaints on this banned member.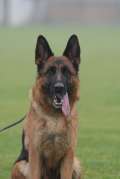 by kvisko on 27 July 2021 - 04:07
I really don't like to comment stuffs about other people, but this time- I had to!
Firstly, about Sasa Nenadov. Sasa is GSD breeder for a long time and mostly of all- good person who has view of life that means - be good to me, I will return you twice good. Same thing is for bad.
So, he surely wouldn't make nothing bad to anyone who didn't hurted him before or to anyone who made all as it was dealed.
About female that is mentioned, I personaly know her, she was VA1 female of Serbia and Croatia, completely good health, female that every breeder would love to have to his kennel. What happened to female when she arrived to new owner, I am afraid even to think. Why?
Now, please all read carefully this:
Lady who bought VA1 female and few more dogs is person named Alla Zorikova. She was presented to all as huge USA breeder (kennel Markgraf and Schutz) and that women was arrested on few things:
- animal cruelty
- bite dogs business.
I found it all because she wanted to bought something from me, send part and never send rest of money. I asked her to pick up dog cause it passed over 3 months, bagging her to we finish it but she said to me that she will file the lawsuit against me. Her bad luck is that I am the lawyer and she can only ask from me to take her female, what I was offering few times, but she has to pay rest of price. Becide, cause I always loves to check things (professional desease :D ), I asked my cousin who lives at USA and who is lawyer, too, about she.
Firstly, her kennel is registered to UPS store. So, no kennel, than other store.
Second, lady avoiding law about legal taxes, picking dogs at Texas cause there is cheaper.
And third, he sent me link where all can read about she and that link I will post at the end of this.
Sorry, but I had to write this, cause I am really sick about stories that Serbian breeder are scammers.
Yes, there are a lot of them, and do you know what? They are bigger problem to us, normal breeders here, than to you. We are trying fight against them, but they still exist.
Same as they exist in other states (Europe, Asia... USA)
Only chance to every buyer be protect is that finaly realize that puppy can't cost 250 euro and pregnant female can't cost 1000 euro and male with HD ED BH IGP... can cost under 2000euro.
Why?
Because if you have just averige female, she has to eat around 70euro per month. Hd Ed (FCI) cost 100e, Hd Ed DNA (SV) cost 360e. Working exams cost around 200e + preparing (training camps are around 150e per mont or daily training around 10e). If you mate that female with male from region, it usualy cost (if male has Hd Ed DNA BH IGP Kkl V) around 400-500e. If you go out to Germany to mate with some popular dogs, with road it cost around 1400e or more. Now, calculate it all, and if you get for example 5 puppies and feed them with superpremium food, take pedigrees to them, give all vaccinates and medicaments, you will get full price of money spent to get that litter around 2500e. So, 500e puppy is the lowest price. Same about female, her price can't be under 1800euro if she is some averige.
If costumer wants to buy cheap puppy, cheap female, cheap male- yes, he probably can find it, but he surely wouldn't get what he wants. He can get only problems. So, stop watching cheap dogs with photoshoped photos and if you want good dog to you, ask for videos and be ready to pay at least that much as I wrote up.
Kind regards to all and thanks if anyone read this.
And once again, Saša is not bad person, female was good health.
Link:

by mrdarcy on 27 July 2021 - 06:07
Thank you for your post kvisko. Based on what has been said in many threads here there are many members that would disagree with you. Just do a search and there are several complaints about this breeder.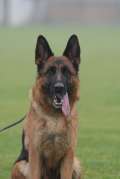 by kvisko on 27 July 2021 - 06:07
I wrote mine experience with both sides and I wouldn't be surprised if that lady start some stories about me, cause I wrote this post, but- I have all conversation saved so... as I gave proves in past post, I can post all further.
Once again, my past post was mostly for all costumers, about prices of puppies and dogs and about diference between sellers and breeders.
Good luck to all, byu

by mrdarcy on 27 July 2021 - 12:07
I read your link..interesting but at the end of the article I saw this paragraph which I would be interested in hearing an explanation for? Were these charges dropped and now the rescuers are being investigated? as that would put a very different slant on things.
Alla Zorikova was arrested on animal cruelty charges on August 8, 2020, and San Bernardino Sheriff's deputies initially called on community members to come rescue dogs left abandoned on the vacant land that Zorikova was squatting on. "But then the County inexplicably dropped the charges and instead began "investigating" animal rescuers as being suspected of "stealing" the dogs."
by Gwyny P on 15 August 2021 - 19:08
Von Schutz / Von Markgraf / Top German Shepherd Puppies for Sale Los Angeles CA
These are the website names she had or is using.

The name Alla Zorikova only came to me after my problems began and I started scouring the web for any information about German Shepherds.

I wanted to share my experience to add to those mentioned by others in this forum from July 26, 2021.

And to help prevent anyone else from suffering with this person.

Our experience with this breeder, Alla Zorikova has been extremely negative.

Particularly since May 2021 when it became apparent she does not intend to send our pedigree papers.

Though she seems to go by Wanda, Vanda, Sveta, Olivia, Von Schutz Kennels and Von Markgraf Kennels, she told me her name was Sveta and that is the name I have always used in our numerous texts.

There has been no correction on her part.

This is my 7th German Shepherd in addition to 2 litters with our first girl; I am very familiar with the breed, conformation and characteristics.

We paid $3900 cash for a female pup in December 2020.

Sveta has not and will not send the pedigree papers for our puppy who was whelped October 28, 2020.

The alleged sire, Lucka von Buchenland is supposedly in Germany.
First Sveta claimed an overseas delay.

Then Sveta said the papers arrived and someone other than her signed for them and she had to start the process over again.

I have asked for our papers 11 times.

Each request was met with a new excuse for the delay until recently; she says she has the papers . . . however she refuses to send them to us; over 9 months later.

We very much wanted a rescue dog, but the 12 we auditioned specified, NO cats, NO kids, NO other dogs.

We opted for a new puppy to fit in with the rest of our existing tribe of cats, young grand kids and a small 2nd dog.

Saturday May 15th, Sveta asked me for a full one page review and pictures for her attorney telling how lovely our dog is.

I agreed to write a letter.

Sunday May 16th, she asked if the letter was ready yet.

When I said I would be happy to send her the letter after our contract was consummated and we had the pedigree in hand, she responded, QUOTE = "And no, thank you. I do not need any declarations from you, I have another happy customers. I truly believe that will believe best if you return dog. By our contract you must."

As for the contract, it was hand crafted, mostly empty and not a standard Dog Sale Contract.

She asked me to sign it then she filled in a few things, shots info and omitting the cost paid.
She had Security People and construction workers milling around the whole time.

I was allowed to photograph it and she did not give me a paper copy . . . yet another red flag, but I really wanted that Christmas puppy.

In that same text fest, I mentioned we took our puppy for her 5 month shots and for a micro-chip = which also was not provided, though it was promised in the website.

Since the vet was still escorting pets into the facility while owners remain outside, the Dr. called to share a concern about our dog's gait, hocks and hips.

I mentioned this to Sveta and she became so irate, she could hardly type straight. This really set her off.

She said, QUOTE = "Hips exam taken at 24 months. That the time when dogs actually have 'hips', joints are NOT connected . . . "

Sveta insisted I was not to have anyone look at or evaluate the dog without her present and now claims QUOTE = "you have broken contract and mis-treated the dog and the contract states the dog will be repossessed."

She followed up with QUOTE = "the papers are being filed by attorney now."
That was 2 months ago.

Her attitude has worsened measurably since May as she keeps insisting on meeting to evaluate our dog's hips or have videos sent to her.

She has repeatedly threatened to repossess our dog, while falsely claiming we are negligent.

I have continued to politely request our pedigree papers.

A friend asked if I had GOOGLED her; when I did, the picture became clear.

I never had her name as Alla Zorikova because the website + reviewers refer to Wanda, Vanda and Olivia as the breeder they dealt with . . . apparently no one really knows her name. 

I simply mentioned some of the online findings to her and now she is threatening to sue me for QUOTE = "slander, libel or defamation."  Though I did not SAY or WRITE the things, she is threatening me with punishment.

Our doggy is lovely and papers are of no consequence unless we were to breed the girl.
Though that was our hope, it is apparent that is no longer an option. 
We have chosen to spay her now that she has finished her heat cycle.

Since you practically have to buy pedigree puppies in the womb, I should have known it was too good to be true to find German Shepherd Puppies available the week before Christmas, even for $3700 per the webpage, though she charged us $3900.

'Sveta' or whatever her name du jour has repeatedly told me I am not to contact her again with her all capital CEASE AND DESIST commentaries . . . then she reaches back and communicates with me, wanting to meet the dog and evaluate her.

How can you evaluate a dog before 24 months if they have no hips or joints ?
How can a dog even WALK with no hips or joints ?

I assured her that due to her demeanor and litigious posture, I have no intention of meeting her anywhere for any reason.

Since this entire debacle is in writing via texts, (now transferred to paper) I have referred to the details including her use and misuse of words to assure their veracity here.

Though I only dealt with her and a woman who took my deposit, Sveta insists there are 5 people texting on her phone and she is not responsible for the content.

We are left to believe the papers don't exist and who knows who the sire is.

Can you even falsely claim a German Sire then not be in trouble with that sire's owner ?

How can I reach out to Lucka's owner to confirm or deny this heritage ?

Since I mentioned our dog was spayed, Sveta had gone silent.

THEN = within an hour of my 8.13.21 review going live, she responded via text that she is suing me for repossession of HER dog and also $50,000 demanded to be paid in damages . . . then said I was blocked from responding.

I didn't respond, so I don't know if that was true.

THEN = her websites went to "this site can't be reached."

THEN = resurfaced as 'Top German Shepherd Puppies for Sale Los Angeles, CA'
https://www.toplosangelespuppies.com
https://www.toplosangelespuppies.com/about

Same address as where I picked up my pup.
New 1.800 number.

Now, she claims to have over 10 years experience instead of 5 years experience in the old websites.
I suspect because I accused her of merely being a novice with 5 years in the business.

Someone mentioned the Barstow Desert lawsuit.

It would explain why the puppy pictures on her websites are always in a dessert environment and have dry crusty noses.

Perhaps having her real name will help others with that homework as I never had it until I saw the BUSTED Von Margraf Article in the desert and that was after so many months of not getting pedigree papers.

I have been in contact with Bryan Pease, the animal rights attorney in charge of that case.

He suggested we file a police report to continue the documentation of the fraud issues he is aware of regarding her.

I highly recommend doing your homework BEFORE engaging with this "breeder."

I hope this information circulates and saves someone else looking to buy a German Shepherd Puppy from her clutches.

Frankly, I will never again deal with anyone who isn't clear and legible in conversation or the written word.

We switched to 9 months of texting because she was too difficult to understand over the phone.

That is why I have the entire relationship and her numerous threats all in writing.

Now, I have to wonder if she is planning to "repossess" our pup while we are not home.

This one person is doing more harm to the good breeders of the world than anything I can imagine.
---
---
Contact information
Disclaimer
Privacy Statement
Copyright Information
Terms of Service
Cookie policy
↑ Back to top