This is a placeholder text
Group text

by Killer6810 on 14 May 2022 - 22:05
Hey there,
I have German Shepherds, but I have also recently gotten into Icelandic Sheepdogs. This is still a relatively new breed in the US, there are about 20,000 ISD total, worldwide, and I am wondering if it would be worth having breeders upload here. We have multiple pedigree databases already, but the clubs take forever to upload information and often make mistakes. So, I guess my question is why is PD better than other databases? What does it have to offer that other databases don't?

Thanks in advance...

by Rik on 14 May 2022 - 23:05
you just have to decide what is best for you.

I have been here for a decade or so.. a few GSD worth mentionng, so yea, I think this site is worthwhile.

best,
Rik.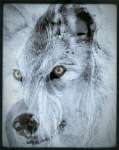 by Fantom76 on 15 May 2022 - 04:05
I believe that PDB is no longer accepting new breeds. What PDB does have is ADMINS who monitor and check/correct the daily input. Since my health problems the past 2 years. I personally can only look at all foreign GSD's (I use SV-DoXs and other countries databases for correct data) that are added daily and make corrections and fill in missing data. The other admins try to do the same with American GSD's (Using AKC & OFA databases) and other breeds but unless there is a breed database controlled by a specific organization for that breed, we have no way of checking and editing those breeds. We can only require members to enter REQUIRED data (Date of birth, Breed book, Registration number, Sire & Dam) and if they do not, then we delete the dogs. Plus we have Admins who handle the other things (Classifieds, posts, registrations, etc.) associated with the database
In other words, even if another breed would be added, the admins (plus the owner/programmer) would not have the time to check and verify the input data, nor time to try to enforce the required input which I personally believe makes PDB so good.
This is my own opinion.


by GSDHeritage on 15 May 2022 - 09:05
This breed is on the PDB.  You need to go to Switch Breed in the Main Areas to review of the Dog Breeds available on the PDB.  
Icelandic Sheepdog
https://www.pedigreedatabase.com/icelandic_sheepdog/
The PDB offers information that other websites do not offer. Members need to look under MAIN AREAS, Tools, Latest classifieds, Latest posts for answers they seek.  

by Sunsilver on 15 May 2022 - 12:05
The advantage to PDB is you have control over what gets entered about your dog. (Of course, it has to be correct, and contain the required basics such as registry number, etc.)

Why is this an advantage? Welp, a friend has a dog with multiple titles in conformation, obedience and agility. She has submitted his information THREE TIMES to AKC and they STILL can't get it right! :( :(
by Diamondgal on 15 May 2022 - 13:05
This is the only website I know of where you can keep track of multiple breeds you're interested or have had in the past.

The ONLY other website I know of is Working Dog.

Hunting Lab Pedigree or Chessie Pedigree or Hunting Boykin Pedigree for hunters.

Bouvier Pedigrees is another database.

Essentially, it boils down to - what would be your goals for even wanting to look at the PD? What drew you here in the first place? A recommendation? Google search?

by Killer6810 on 15 May 2022 - 13:05
Great...this is all good to know...thanks much. I'm trying to get others involved in entering their dogs, but they just don't see the point or benefit of basically starting fresh with a new database. I look at PDB and I see the ability to be self-sufficient and self-reliant for the registration of my own dogs without the need to wait for parent clubs or organizations; to put in ALL my dogs' info in the way it's supposed to be, all proper and correct, but also with the ability to correct errors if need be. Unfortunately, ISD people just seem content to let others put their own health information in, correct or not, accurate or not...AND pay for it.


by Killer6810 on 15 May 2022 - 13:05
I don't know if Diamondgal was really asking a question or not, but here's my answer. Since getting into ISD I have noticed that they have little to NO organization when it comes to their pedigree databases. When searching for a particular dog I had to go and crosscheck 3 or 4 different databases to get an idea of their health history, some of the databases were in Finnish or Icelandic. I have had GSD my who life and was familiar with PDB for GSD...I was SHOCKED to learn that ISD and many other breeds didn't know about this place, or use it. I think it's a great platform to start an organized pedigree/health database, but I can't seem to get people to move on it. People wonder why GSD is huge...it's because we're organized, and because we're organized we can spot issues fast and come up with solutions. There's a reason we have some of the best corrective breeding programs out there.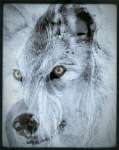 by Fantom76 on 15 May 2022 - 19:05
You might want to get in touch with member Killer6810 as he is entering tons of Icelandic Sheepdogs. You could co-ordinate your entries and knowledge.

by Hundmutter on 16 May 2022 - 03:05
I dunno; obvs there's no harm, and maybe a lot of good to be got from encouraging people to connect with the OP, and to use the ISD dbase ... but I've noticed over the years how just about all the other breed forums are well under-used, in comparison to the GSD pages, so quite how much help they are to anyone researching pedigrees, breeders etc is anyone's guess. Have often wondered WHY that's the case ?  Maybe its simply that GSD people mention PDB among ourselves more frequently ?
But yeah, big thumbs up to Oli & his Admins team for their efforts and for the fact that PDB gives space to record all sorts of info on individual pedigrees that the national Kennel Clubs usually won't (UK KC, are you listening ? !!!) even while that is not able to help much from an "official" Showing & breeding Registration p.o.v.
---
---
Contact information
Disclaimer
Privacy Statement
Copyright Information
Terms of Service
Cookie policy
↑ Back to top