Sent by Rab
Australia
---
Location and contact
Annette & Peter Batchelor
(rab_eric@bigpond.net.au)
58 East Bagdad Road
Bagdad , Tasmania 7030,
Australia
Phone:03 62686440
ScorpioLodge
Description
ScorpioLodge Registered German Shepherd Kennels
Breeders for well over 30 years - Originally in the late 1960's early 1970's as

"ANNTONNE GERMAN SHEPHERD KENNELS"


My Grandmother having Bred,Shown,Obedience etc. for over 30 years - from just pre World War 2 to early to middle
1960's as "Dulverton German Shepherd Kennels"
"SCORPIOLODGE GERMAN SHEPHERD KENNELS" are situated in the picturesque Southern Midlands Town of Bagdad in Tasmania and take great pride in our Dogs and their achievements, which is not just restricted to the Showrings. They also do and have done a Great deal of Community Work with The Elderly, Disabled, School Children, Rights for the War Service Dogs to be represented in the ANZAC Day Parades and Dawn Services, Raised money for "The War Service Dog Memorial" which we had carved out of a 5 FT Macro-Carpa Pine tree and Dedicated, which later Vandals could not get the Memorial itself so they burnt down the whole building of the Veterans Memorial Centre at Bridgewater in Tasmania.
We now have :
STUD DOGS:
NO: 1 "EXCELLENT MERIT, MULTI-EXCELLENT, 2006 TASMANIAN STATE VICE SEIGER"
ICCARA TOMTOM TURNAROUND 'A' 1/3, 'Z' 0/0, H-NEG, BSCL:1
NO: 2 "EXCELLENT" DECKLAN LUX A FORTUNE 'A' 4/4, 'Z' 0/0, BSCL:1
AND VERY SOON HOPEFULLY TOMTOM TURNAROUND'S SON:
SCORPIOLODGE MAJOR MAC 'A' 4/3, 'Z' 0/0
OUR GIRLS:
NO: 1 DECKLAN MAYBE A DIVA 'A'4/5, 'Z'0/0, BSCL:11
NO: 2 VONNSTEIN JILLAROO 'A'3/1, 'Z'0/0, BSCL:1


RHAKHANI SCALLYWAG [N.S.W.]

[ IN PARTNERSHIP WITH GOOD FRIENDS DEB & MIKE ENGLAND]


DER INGOLSTA GENUWINE [IMP. N.Z.]

[ IN PARTNERSHIP WITH GOOD FRIENDS DEB & MIKE ENGLAND]


DECKLAN LUX A FORTUNE

&

VONNSTEIN JILLAROO

PRODUCED 5 BEAUTIFUL PUPPIES ON THE 06/ 06/ 2009. 3 HANDSOME BOYS & 2 BEAUTIFUL GIRLS. "ScorpioLodge Son of A Gun" - "ScorpioLodge Agent Gunny Gibbs" - "ScorpioLodge Gunnys Astro Boy" -

"ScorpioLodge Kinda Krazy Kate" - "ScorpioLodge Devoted Duchess"


WILL UPDATE THEIR PRODGENY WITH PICS VERY SOON.
HOPEFULLY NEXT PUPPIES WILL BE DUE 1ST WEEK OF DECEMBER 2009, MORE NEWS LATER.













ScorpioLodge

Inserted:11.9 years ago
Male
(549332)
German Shepherd Dog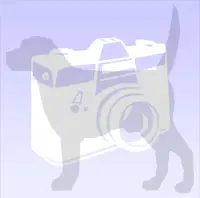 Inserted:10.5 years ago
Male
(625598)
German Shepherd Dog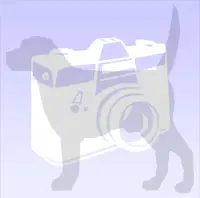 Inserted:10.5 years ago
Male
(625599)
German Shepherd Dog
Father: No information about the Sire
Mother: No information about the Dam
Created by Rab
---
---
Contact information
Disclaimer
Privacy Statement
Copyright Information
Terms of Service
Cookie policy
↑ Back to top