This is a placeholder text
Group text
by mwdante on 30 June 2009 - 20:06
AKC Procedures for registration Matters

It has come to my attention that AKC has an interesting rule on page 8 of this pamflet.

"If a co-owner is suspended of all AKC privaleges, then for the term of the suspension recording of a transfer of a dog that is co-owned is barred and registratoins of litters sired by or whelped by the dog in question are barred. Wins taken by the dog in AKC licensed or member eventsare subject to disallowment. For the reasons cited above the AKC recommends that co-ownerships be avoided."

An AKC members privaleges can be suspended if they are convicted of cruelty to animals... if a person abandons a dog in the state of Georgia they are guilty of cuelty to animals... If a person refuses to pay their boarding fees and forfeits the dog they are deemed to have abandoned the dog.

So if you co own a dog with some one you can be caught between a rock and a hard place as can all other people who may co own a dog with the same person.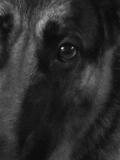 by thunder9 on 02 July 2009 - 17:07
Has your co-owner been suspended? If so when?
---
---
Contact information
Disclaimer
Privacy Statement
Copyright Information
Terms of Service
Cookie policy
↑ Back to top