This is a placeholder text
Group text
by strikeyyy on 08 March 2019 - 00:03
Hello I need some help with my puppy I got my puppy from a breeder that supposly produces working line dogs with drive so I paid for a purebred malinois. I wanted to do some French ring with the dog so I took him to a trainer and said that he has a thick bone strcutre for a Mal because in his lines they may have a german shepard in there also that he dose have the drive for the sport. This got me annyoyed since I thought I was getting a working dog but I guess not. I just have some question dose he look like a mal?? for 5 months he still has floppy ears it that normal?? when dose the drive kick in??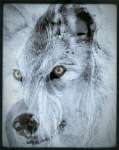 by Fantom76 on 08 March 2019 - 02:03
Your image did not come through. You need to re-enter it. Enable Editor then click on the first square (looks like mountains to me) in last block

Click on upload
Click on choose file
Find file in your computer and enter file name
Then click on SEND IT TO SERVER
by strikeyyy on 08 March 2019 - 02:03
can you see it now

by strikeyyy on 08 March 2019 - 02:03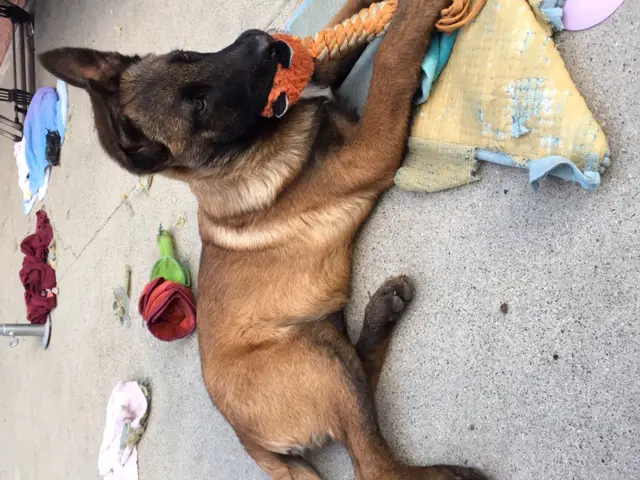 the picture is here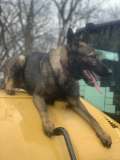 by K9HANDLER1993 on 08 March 2019 - 02:03
Some mals are big blocky and have thick bones and not every dog is going to be a working dog some dogs just don't have it I have an 11 month old mal that is 90 pounds some are just big


by apple on 08 March 2019 - 11:03
Can you post the pup's pedigree? What do you know about the parents? The one ear is up and the other could easily come up with time and does not look "floppy." Sometimes, prey drive does not kick in until eight months or later, but usually with a Mal, you tend to see it very early. He looks like a Mal to me.

by GK1 on 08 March 2019 - 12:03
I see 50/50 GS-Mal. Hard to tell though. Mixing the two breeds is not uncommon. I don't believe a 90lb Malinois at a lean body weight is pure bred (even on the large side for a GS), but there are some out there. Either way solid looking pup. The ear may come up yet, larger pups/larger ears may develop a little slower. Maybe an adjustment to the diet can help. My suggestion would be to find a trainer/club willing to work with your dog. Although high prey drive and energy would normally be apparent at this age, I would I not say the dog has no working drive. FR may not be the best fit though.

by Koots on 08 March 2019 - 14:03
Did the breeder say the pup has is registered with your national kennel club (AKC, CKC, etc.)? There are lots of Mal crosses being bred, so if your dog was not sold as a purebred, registered dog (with papers and pedigree) then it's hard to say if he will be pure Mal. On the other hand, some registered Mals may have some other breed in them so papers are not an iron-clad guarantee. If you have a pedigree for the pup then it will be easier to evaluate.
Edit to add:   A good working dog is such because of their drives, not how they look or their bloodlines.  

Also, as mentioned, some lines of Mals are larger-boned (for example Perle de Tourbierre) than others, especially when compared to the American show lines Mal. Geez, I hate to even think there are 'show line' Mals, but if the Mal that was put up for the Westminster KC show was any indication, then there are.
by jillmissal on 08 April 2019 - 13:04
Looks like a nice little Malinois to me but a pedigree will tell the story. You should be able to get one easily if you bought the dog as a purebred.
Also: this is a young puppy and there is no need to rush him into starting an aggression sport. There are too many "trainers" and clubs out there who don't know what they're doing and will happily and cluelessly ruin a  young dog in the very first session. IMO this dog is far too young to start in that type of training especially given that you (the owner/handler) have no Malinois experience and no experience in the sport. 
---
---
Contact information
Disclaimer
Privacy Statement
Copyright Information
Terms of Service
Cookie policy
↑ Back to top