This is a placeholder text
Group text
by benzi on 31 October 2022 - 12:10
Anyone have any ideas how to track a Serbian micro chip.. Thanks in advance...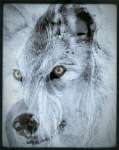 by Fantom76 on 31 October 2022 - 15:10
by benzi on 31 October 2022 - 18:10
Hi, no I am not the one who posted. The quick story is, two long coats found in Northern Calif, near Redding. It's one of those networking friend of a friend who said contact this person, they have German Shepherds. Someone scanned them and said those are chips from Serbia, but we're still not sure that's true. I contacted USCA office they have nothing on those chips, AKC reunite has nothing, left a message at SV office and the Serbian dog club. Both are nice dogs everyone is just trying to help either find their owner or a place for them...Thanks for that link I'll check it out..
by shivambhatele on 11 January 2023 - 12:01
There are a few different ways to track a microchip that has been implanted in an animal or person, depending on the type of chip and the system it is registered with. Here are a few general steps you can take:

1. Find the microchip number: The microchip will have a unique identification number that can be read using a scanner.

2. Contact the microchip company: Look for the company that manufactured the chip. It is important to know the brand of the microchip. You can usually find this information on the chip or on the packaging.

3. Look up the registration: Once you have the microchip number and know the brand, you can contact the microchip company and look up the registration information on their database.

4. Contact the national database: Some countries have a national database of microchipped pets, so you can contact them to check if the microchip is registered.

5. Contact the vet: If the animal has been seen by a vet, they may have scanned the microchip and have the information on file.

It is important to note that for a microchip to be useful, it has to be registered, in other words, tied to the current owner and updated if it changes. Also not all microchips are trackable, some are only readable so that the identification can be confirmed.

Please let me know if you have a specific microchip in mind, or if you want more information about any step in the process.
by GSCat on 14 January 2023 - 03:01
Evidently many dogs lost due to recent storms in CA. There may be a central database of dogs reported lost. CA Hwy Patrol or Red Cross may have info.

Also check the lost dog websites like FidoFinder, PawBoost, various FB groups, animal rescues (especially GSD), GSD clubs, breeders, AKC, etc. Also post the dogs to various sites as found. Maybe make a separate post here on PDB with found GSD as the title and link it to this thread (Mods, delete this last if I'm out of line).

Hope you find the owner quickly.

by mrdarcy on 14 January 2023 - 12:01
Benzi, 2 months since you posted this have you any updates for us  please??

by kitkat3478 on 18 January 2023 - 21:01
Now I wonder if my dogs chips will co.e up if they are lost and found.
I did register the dogs micro chips to me on US microchip registry. I guess I better find out sooner then later.
I have another female from Serbia, who also is microchipped. I didn t have her numbers so I chipped her again, and registered the chip, and thank God, because she got lost ( altho I believe stolen) and she ended up in dog pound, but they read my chip and I got her back

by Kallen88 on 19 January 2023 - 08:01
Great info- we imported my Gero pup from Serbia and my vet didn't want to re-chip since he has a chip- it's just not registered to anyone. I've been wondering how I could contact someone to have my info put on there

by kitkat3478 on 22 January 2023 - 01:01
If it's not registered to anyone just go to one of the sites that recognizes most chips and that is universal for reporting. There are any number of free registries.
by GSCat on 24 January 2023 - 20:01
If you know or can find out the brand of chip, you should be able to register the chip through them. I think I'd still register the chip through at least one universal site, especially if the chip is non-US.


---
---
Contact information
Disclaimer
Privacy Statement
Copyright Information
Terms of Service
Cookie policy
↑ Back to top