by boogieoogie on 21 March 2019 - 13:03
just wondering if there are any working dogs doing Protection Sports, IPO etc. that have hip dysplasia?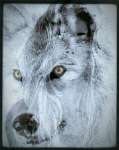 by Fantom76 on 21 March 2019 - 14:03
Yep. I see some as I go through the GSD's. Sorry, but I can't remember any names, but I notice them because they usually have no progeny and I wonder why because they post some good scores.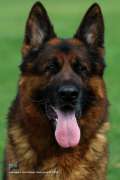 by jdiogoc on 22 March 2019 - 02:03
Yes. The third place of the BSP last year has elbow dysplasia for example.

J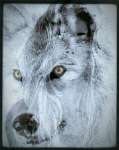 by Fantom76 on 22 March 2019 - 14:03
O.K. I pulled a report from the WinSIS-X database (which of course does not have all events nor all dogs), and since 2010 there have been 165 dogs with bad hips or elbows 25 of whom placed first. Of those 165
BSP - 22
WUSV-WM - 6
US/CAN Major Trials - 17

The highest placing in the BSP was HotShot vom Hessenstein SG3 in 2018. He had normal hips and Moderate ED

The highest placing in the WUSV was Sepp von Haus Silma SG3 in 2013 He had Severe HD and Severe ED.

The highest placing in US/CAN was Heck vom Haus TTH SG1 in 2012. He had normal hips and Moderate ED
The highest placing in US/CAN, dog registered with AKC was Ayro vom Vogelbergblick V2 GSDCA-WDA National 2014 He had normal hips and Moderate ED
The dog participating in US/CAN with the worst hips and elbows was Huey van de Biezenhoeve USA Nationals in 2014 and 15 . He had Moderate HD and Mild ED.
The dog participating in US/CAN with the worst hips was Cache von Narnia in the 2013, 2014, 2015 Canadian Nationals. He had Severe HD
---
---
Contact information
Disclaimer
Privacy Statement
Copyright Information
Terms of Service
Cookie policy
↑ Back to top