by JillJackson on 11 July 2020 - 12:07
I can't find the tab that lets me pair dogs to see breeding outcomes...I used it just a few days ago....poof, it has disappeared??

by Western Rider on 11 July 2020 - 12:07
Upper left side click on Planned litters you will then find mating out comes
by stormins on 11 July 2020 - 14:07
It would be really helpful to :

1) give 7 gen of linebreeding with that tool

2) do a planned litter with the potential progeny from that mating outcome


Also is there a way to export in a CSV or excel the pedigree of the dogs in pdb we own?

by Western Rider on 11 July 2020 - 16:07
stormins
1. open pedigree click on the number "7" in line breeding
2. In Planned Litters you will also find "Mating outcome"
3. Use the app Oli has suggested, if you look at the top under share it shows a Microsoft Excel Icon try that after you capture what it is you want to export
http:// https://picpick.app/en/
by newbiegsd on 21 July 2020 - 14:07
There used to be an option in the left menu bar for "mating outcome" that sometimes shows up in the bar. Might have to do with the underlying website code. Looks like the alternative is under "Planned litters" section.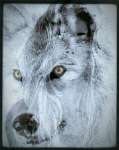 by Fantom76 on 22 July 2020 - 05:07
You must have a breed of dog selected for it to show up. Mating outcome is there. just under Latest entries
---
---
Contact information
Disclaimer
Privacy Statement
Copyright Information
Terms of Service
Cookie policy
↑ Back to top