by Dfwgolden on 14 February 2018 - 05:02
I have a bitch that I just bought about a week ago.
She wasn't due to come into heat until later this month/early next so I gave her a booster plus lepto on Saturday 2/10. Well she came into heat the following day 2/11.

Caught me off guard for sure.

My questions are:

1.) Will the vaccine I gave her negatively impact her chances of conceiving and having a healthy litter? As I intend to breed he this cycle.

2.) She is also due for her rabies, do I give it now or do I wait?

No one can seem to answer question one for me so I'm hoping a breeder here can help me out.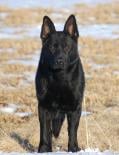 by Jenni78 on 14 February 2018 - 13:02
I wouldn't give her the rabies now. No way.

If she were mine, I honestly wouldn't even breed her this heat. I'm sorry. Especially with a combo shot like you gave her, I think it could be really dangerous. I know it's hard to find answers- I have looked for answers to the same and similar questions. They aren't published because no one has bothered to study that. There is a Facebook group for breeding and it's a super super resource. Many have stated that they had "coincidental" problems vaccinating during a breeding heat (birth defects, swimmers, etc.) I just used my stud on a young woman's female, and she is a vet tech at a rather large clinic. Even her vets did not recommend vaccinating anytime near heat or pregnancy, so it's not just super conservative folks who feel it can definitely be a detriment.

As an aside...a "booster plus lepto" sounds kinda outdated, especially for breeding dogs. How old is she? Was her history unknown? For optimal puppy antibodies, I would ensure that the dam is being vaccinated optimally and only when necessary. I would run titers and vaccinate according to the Dodds protocol (which is the protocol being taught at the teaching universities anyway).
by vox on 14 February 2018 - 22:02
I have a related problem. As far as the rabies vaccine & heat cycle: some suggest waiting 4 weeks after the cycle ends. My issue is: will any vet even give the 3-year booster if you're late by about 6 weeks? My dog is halfway through her heat, due for the 3-year rabies, and I really don't want to give it to her for at least 4 weeks after her heat ends. But I'm afraid they'll insist on starting over with the 1-year if she's that late, which would mean yet another shot a year later. Another person suggested waiting just 2 weeks from the end of her heat, but I'm not sure what a protective margin would be. Thanks for any ideas on how to handle this (I'm in California).


by Western Rider on 14 February 2018 - 22:02
California 1 day late and you start over. I have never found a Vet who wanted to risk cheating.
AC does not care if it stops you from breeding. lol
by vox on 14 February 2018 - 23:02
But what if it's harming your dog's health? (not to mention any future progeny). It seems like there should be an allowed exemption since, apparently, they don't even know when immunity is present. So how the heck have they pinpointed the schedule
to exactly one year!!

by Western Rider on 14 February 2018 - 23:02
They don't care about it they feel that you can get the rabies shot early if you think it will be a problem but never late. They don't think having puppies is important enough and you can breed next cycle if you want to breed.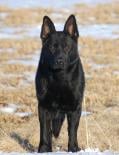 by Jenni78 on 15 February 2018 - 01:02
I've never had a vet complain if I altered the due date for a rabies shot due to a heat cycle. I am not in California, but if I was, I would find a somewhat holistically-minded vet and see if you can still get a 3-yr. I always get 3yr rabies and I've never had to prove anything but that they have had ONE rabies shot before. You just can't get a 3yr if they have not had a 1yr previously. I was just late with one of mine due to heat cycles and it was a non-issue. I explained she was due in the next few months, but I wanted to wait until after the cycle and they happily scheduled me. No problem getting the 3yr, either.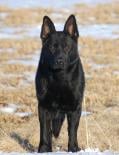 by Jenni78 on 15 February 2018 - 01:02
To everyone having this issue- check your state to see if a titer is acceptable. It could solve all your problems.

by Western Rider on 15 February 2018 - 02:02
Jen I have tried but they want to see proof of the shot and when they see it is past due back to the 1 year.
Californis I have never heard of anyone getting a titer in place of a shot.
Again this is Ca and they want the money. You just have to be happy if you live where spay neuter is not mandatory in this state, and can have more than two dogs.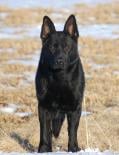 by Jenni78 on 15 February 2018 - 02:02
To be clear- I don't mean a titer to get you out of the requirement. I mean a titer could get you out of starting OVER at 1yr if you are a day or a week or a month past.

California is almost a different country :D
You must be logged in to reply to posts
---
---
---
---
Contact information
Disclaimer
Privacy Statement
Copyright Information
Terms of Service
Cookie policy
↑ Back to top