by Miller574 on 23 September 2019 - 16:09
***BUYER BEWARE***
Gabriela Galsova of Majoruv Haj kennel in Czech!
Dishonest, unethical, and CRIMINAL! This monster sold a dog for breeding - after she had to take the dog back and refund the money for a GRADE 4/6 HEART MURMUR!!
She slammed some obedience and protection on a dog that should be on a restricted activity level - JUST TO SELL HER AGAIN!!
This is a death sentence for the dog and she will not survive without surgery - and even surgery is a risk.
DO NOT IMPORT OR BUY HER DOGS!! She has numerous complaints where she has stolen from people with dogs that are not healthy or do not have the temperament she promises.
SHE KNOWINGLY SOLD AN UNHEALTHY DOG WITH A GENTIC DEFECT A SECOND TIME!! AND SHE WILL NOT MAKE THIS RIGHT.
We imported a female from Gabriela Galsova (Majoruv Haj) -- Qwenny v Majoruv Haj with the intention for training, titling and breeding. Gabi told us numerous times that Qwenny was a healthy dog and suited for working and breeding! We selected Qwenny because she had wonderful temperment, confirmation, health testing and workability. What we did not know is Gabi shipped her to the United States knowing Qwenny had a major heart defect and should not be worked and most certaintly should not have been shipped!!! This woman actually had Qwenny returned to her earlier this year when the Grade 4/6 murmur was discovered. A full cardiologist report was provided. Instead of taking care of Qwenny this woman put her pain and suffering by filming many, many videos so she could sell Qwenny stateside-- out of her country to someone who would no ability to come back on her for this monsterous act. In fact, she most likely figured Qwenny would die during the flight and we would blame the airlines!!! According to the specialist report Qwenny is a good candidate for surgery. Without medical intervention she is not expected to live older than 2 years old. When we found out about Qwenny's condition we immediately took her to our vet.. he confirmed the Grade 4/6 heart mumur. We have reached out NUMEROUS times to Gabirela on multiple different platforms since finding out about her heart condition. She has responded once denying that Qwenny has anything wrong and that she is perfectly healthy. We hope that she NEVER is able to do this again to another dog or potential owner/handler.
The link below is to our video that we recorded live with more information. This link also provides evidence from both vets who diagnosed Qwenny and the numerous emails of Gabi saying Qwenny is healthy.
https://www.facebook.com/628131803/posts/10157653881496804?sfns=mo
by ngoveia0673 on 23 September 2019 - 16:09
by old shatterhand on 23 September 2019 - 16:09
Feel sorry, but nobody listen when I was trying to warn everybody. Look at the garbage coming from Europe (exception few very high quality dogs from Germany) All the show line dogs coming from Eastern Europe total garbage not talking about working line, because I don't really follow it ). All those imported dogs should have hips and elbows redone in USA, because most of them wouldn't pass the SV nor OFA .

by mrdarcy on 23 September 2019 - 17:09
Is this person a member here and if so do you know thier user name???
Edited to add, found this member and sent them a message.

by Miller574 on 23 September 2019 - 19:09
@mrdarcy
Sorry, I saw this late. Please let me know if you need any other info!

by mrdarcy on 24 September 2019 - 09:09
Thanks will do.

by Miller574 on 02 October 2019 - 03:10

by Miller574 on 02 October 2019 - 03:10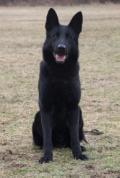 by Border11 on 10 October 2019 - 00:10
HAS THEN MATTER BEEN RESOLVED AS OF 10/09/2019??
I HAVE A GOOD FRIEND WHOM KNOWS HER . i CONTACTED MY FRIEND IN
CZECH REPUBLIC 2 WEEKS AGO AND TOLD HER TELL GABRIELA.
SHE NEEDS TO MAKE THIS RIGHT IT MAKES
IT BAD FOR ALL BREEDERS IN CZECH REPUBLIC. I TOLD HER TO TELL HER JUST
REFUND THE MONIES. I HOPING SHE FINALLY SAW THE LIGHT. AS A GROUP WE ARE
STRONG .....WHEN YOU ARE WRONGED, GET FACTS BACK IT UP AND TRY TO WORK THINGS OUT.
IF NOT GET HELP AS MOST PEOPLE WILL NOT STAND FOR INJUSTICE AND WILL PRESSURE
THE PERSON TO DO THE RIGHT THING . THE BAD THING FOR HER , IS THE REPUTATION IS
RUINED BECAUSE SHE LET IT GET OUT OF CONTROL INSTEAD OF JUST DOING THE RIGHT
THING RIGHT AWAY. I'M SAD FOR HER SMALL DAUGHTER AS THEY LIVE ALONE AND THIS
WAS THEIR ONLY REAL LIVELIHOOD.

by Q Man on 10 October 2019 - 14:10
If you sell a dog with a problem and don't acknowledge the problem and make a new owner aware of it then your not doing good for your reputation and the breed...

~Bob~
---
---
Contact information
Disclaimer
Privacy Statement
Copyright Information
Terms of Service
Cookie policy
↑ Back to top