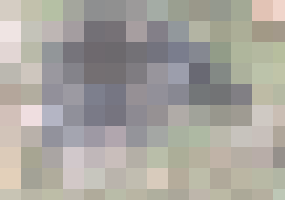 This is a placeholder text
Group text

by emoryg on 08 July 2020 - 20:07

by Koots on 08 July 2020 - 21:07
Great work - that kudzu looks like a tangled mess to get into/out of. I had to look up what kudzu is, as we don't have it here, lol.
by GSCat on 09 July 2020 - 00:07
😍 😍 😍 😍 😍 😍 😍 😍 😍

I wish this was as widely publicized and commented upon as another recent incident.


by NatureDragon on 09 July 2020 - 01:07
Awww that's awesome, great job Ozzy!

by Q Man on 09 July 2020 - 09:07
I feel as though our Dept's K-9's don't get the attention of appreciation that they deserve...I even hear that many Dept's are dropping their K-9's from their Units...I know it's people who have no idea of what all the K-9's do and how they are appreciated by the families who are found by the dogs and I'm sure even the people who are stopped by dogs instead of losing their lives by being shot...
I think our K-9's are a very important addition to our Police Depts...I feel like it's definitely a mistake in not keeping them...
I wish there was more stories published about just what good our K-9's do...

~Bob~
by GSCat on 11 July 2020 - 04:07
Departments are dropping/not starting K9 programs due to:

Liability/insurance cost
Cost of the dog, equipment, and initial training/certification
OT and ongoing training/feeding/veterinary costs
Manpower availability/authorizations
Accreditation issues
Political correctness
Cultural "sensitivity"
Politics
Adverse publicity/high profile incident
Corruption
Liability/insurance cost
Oh, yeah, liability insurance/cost
Did I say liability insurance cost?

😣 😰


by emoryg on 13 July 2020 - 07:07
Koots,
Yes that kudzu is something else.  It takes over everything in its path, including lots, cars, houses, etc.  I think at one time you could hire a tribe of goats to come in and clear it out.  Because of its popularity our zoo named their first captive born silver back after it.  In and around Atlanta we have a bunch of streets named Peachtree, but I expect one day we will have just as many named Kudzu. 
Another nice little article.  This time from overseas.   https://www.yahoo.com/news/police-dog-retires-after-seven-years-135655360.html

by Koots on 13 July 2020 - 20:07
Another good news story about a great K9 - good find, emoryg.
by GSCat on 14 July 2020 - 08:07
Koots--

Kudzu is nicknamed "the weed that ate the south" 😁



by Koots on 14 July 2020 - 11:07
GSCat - yes, it has an interesting history of introduction down there. Epic fail, lol.
---
---
Contact information
Disclaimer
Privacy Statement
Copyright Information
Terms of Service
Cookie policy
↑ Back to top