by Mike Berger on 04 November 2011 - 23:11
Some people are saying that Don's Airedales are aggresive with other dog's. I havn't found this to be true at all, in fact, the only time my Highcountry Airedale has been exposed to strange dog's, (two small, half starved, feral dog's), was when we were out hunting and he stumbled upon them, they started barking at him, he tucked his tail and they chased him about 70 yards back to me... He also tucks his tail and runs from Coyotes. He is three now, so he should have SOME grit by now. He is also chronically lame and limping, I can't take him out more than twice per week. He has been a COLOSSAL dissapointment. (1450.00 dollars).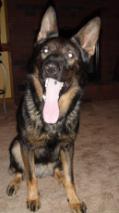 by Slamdunc on 05 November 2011 - 00:11
What did your vet say about his lameness and limping? What treatments have you done?
by Mike Berger on 05 November 2011 - 13:11
Bones in feet misaligned. Vet say's surgery MIGHT work, I haven't decided what to do. (it's both front feet).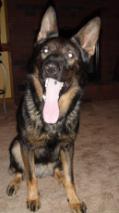 by Slamdunc on 05 November 2011 - 21:11
How long are you going to wait to decide? How about a second opinion? I guess since the dog is 3 years old, you have made your decision?
by Zachary on 23 February 2012 - 02:02
Sad reading this thead about a so called 'hunting' kennel, Mike B.

I looked at a pup from there but did my homework and decdided on a different breed.

by ggturner on 27 March 2012 - 01:03
Sorry to hear about your airedale! I've owned 3 airedales over the years, but have switched to gsds.
---
---
Contact information
Disclaimer
Privacy Statement
Copyright Information
Terms of Service
Cookie policy
↑ Back to top