This is a placeholder text
Group text

by Xeph on 06 August 2015 - 20:08
Oli, I'll try that. I've just been typing in pedigreedatabase.com when I get that error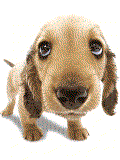 by GSD Admin on 06 August 2015 - 21:08
SS,

I don't think it is supposed to work nor be seen by members, that is a mod function.

by Sunsilver on 07 August 2015 - 01:08
Really? I can see it on my own posts!

by Illa Kuvianartok on 23 August 2015 - 19:08
I dont like. for me, a new version of a misunderstanding. the right side of the screen should be "clean". The previous version was more friendly

by Bundishep on 23 August 2015 - 20:08
I have mixed thoughts still at first i didnt like new site but now its growing on me i research an aweful lot of pedigrees and in searching it seems much faster and more detailed and improved over old site. Even more user friendly in some ways, but less in others but if i understand its still not a finished product.

by majorblackgsds on 23 August 2015 - 20:08
I DON'T LIKE IT EITHER ! MY PHOTOS ARE DISTORTED ON THE CLASSIFIEDS I LIST.

by Western Rider on 23 August 2015 - 22:08
Why would your be distorted and not others  Could be something wrong on your side   Which Ad do you think is distorted so we can look at it

by Western Rider on 23 August 2015 - 22:08
I just looked at you Ad for the Erri grand son and see no problem with distortion    Very sharp and clean

by majorblackgsds on 24 August 2015 - 13:08
sharp and clean yes, but are stretched ,distorted, like a bad mirror,
if they don't look like that to you,then maybe it is on my end. never happened with the old site.

by URKennel on 24 August 2015 - 17:08
i really like the new website and all good to me
---
---
Contact information
Disclaimer
Privacy Statement
Copyright Information
Terms of Service
Cookie policy
↑ Back to top