by Hundmutter on 16 February 2021 - 10:02
@ dentab58 Have you any theories about why this is ? Any worries about her ancestry ? or her diet ? When you say "failures for another 3 years" do you mean it has been 3 years since those 2 pups and none since, or that there was a 3-year gap but she's been in whelp later than that ?
The fact that she has a slightly shorter than average cycle (4 months) may be an indication of some problem(s) or it may mean nothing at all. What did your vet have to say ?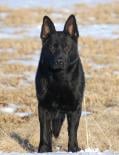 by Jenni78 on 16 February 2021 - 11:02
A 4 month cycler is not necessarily an issue, but it certainly can be a timing issue. My foundation female was a 4 monther her entire life and never missed a breeding- BUT she likely would have missed them all if I had listened to stud owners and even some veterinarians. She was ready to breed by day 7, every time. Day 9 was too late. Do you know how many stud owners refused to entertain the idea so early? So, if you are breeding her on "conventional" days in lieu of progesterone testing along with vaginal cytology, you could simply be too late. The fact that she did once conceive kind of adds a bit of evidence to this theory, for me, as that particular cycle was 6 months and may have been on a slightly longer timeline from pre-estrus to estrus, as well.

Regarding diet, the only "common" conception and whelping problems I have seen were all with legume-laden foods, and the phytoestrogens were the likely culprit. Loads of dogs have been missing on grain-free diets (not because they're grain-free, but because they are legume-heavy, most likely) and on top of three different types of beans in some, they also have a good bit of flax- not ideal for a dog to begin with, and exponentially higher in phytoestrogens. I have whelped healthy litters on both raw and various kibbles.

by Hundmutter on 16 February 2021 - 14:02
In my ignorance of the niceties of breeding, I had thought 9 days maybe a bit early [when the books and the ancient sages usually say Day 12]; but in the context of a shorter cycle, 7 days makes perfect sense now ! (Or maybe even earlier would help). TY, Jenni. One lives n learns.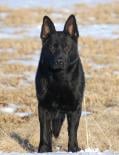 by Jenni78 on 16 February 2021 - 15:02
Hund, it is super individual, but 9-13 are the TYPICAL, most common days people attempt and are usually successful for a bitch with an AVERAGE cycle length. However, there are tons of atypical bitches on this planet! I have an acquaintance who is a pretty large scale breeder and most of hers don't ovulate until around day 20. With Capri, the issue was that since she short cycled, everything about it was shorter- she never didn't ovulate, she just ovulated a lot earlier than "typical." "Typical" is quite meaningless in real life breeding.

by Hundmutter on 17 February 2021 - 03:02
Yeah, most of the (very few) 'atypical' bitches I have known have been in the opposite direction, ie gone longer than 5 or 6 months in between cycles. Different ball game I guess.
by ali44 on 21 February 2021 - 03:02
If you don't trust common sense and your judgement is so blinded by the aggressive marketing made by commercial food companies, then maybe you will trust medical studies:
https://www.ukrmb.co.uk/images/LippertSapyFullReport.pdf

by Hundmutter on 21 February 2021 - 03:02
That 2002 study into Life Expectancy, @ali44, [taking many other factors than food into a/c] compares 'home' diets (which, while varied, may or may not include some raw) with canned foods. Could not find reference to kibble. The dogs on the 'home' diets seemed to do better than dogs on canned. Quel surprise ! Most dog people will tell you cans are insufficient, being largely full of water. Although it was not specific about allergy rates and "home cooking". Since 'raw' wasn't specifically studied, I don't see how this adds anything one way or t'other to a "Raw = bad, Kibble = good" discussion. Don't see, either, how it contributes to the OP's question, since it doesn't seem to examine birth rates in the cadavers studied, many of which as pet dogs were sterilised anyway. Even if they had been, its nearly 20 years old, so current pregnancy difficulties are probably not really that relevant.
BTW I have another anecdote for readers interested in just how awful raw foods might be:
I referred earlier to gut punctures and other medical upsets being caused as much by scavenging etc as by deliberate raw feeding. Before I retired, I worked with a large group of dogs in a semi-rural environment where dogs had acres of safely fenced land to roam on, with attendant wildlife. These dogs were kibble-fed. They were however allowed to roam unsupervised at night over much of the property. And they caught rabbits.
Some of them added the whole rabbits regularly to their diet. Some just caught and killed them for fun (the dogs were never going hungry !) Of those which ate their catch, some ate the entire bunny; some ate the bunny less bits like ears; some ate the guts and contents, some left those. ALL dogs who ate the bunnies ate portions of the legs, ribs etc. Now any human here who has cooked a rabbit will know that they contain a lot of small bones, many sharply pointed. As bad as anything you'll find in raw chicken wings. And rabbit is a really 'natural' diet for carnivores, unlike chicken per se.
I worked with this large ( up to 30+/-) group of dogs for a dozen years. We did not have one case of torn or obstructed guts or throats in all that time.
Come to think of it, apart from one giardia outbreak (probably from eating sheep shit), we didn't have much trouble with bacteriological gastric upsets and the like, either.
by jillmissal on 23 February 2021 - 21:02
That 2002 study into Life Expectancy
Is obviously not peer reviewed....
---
---
Contact information
Disclaimer
Privacy Statement
Copyright Information
Terms of Service
Cookie policy
↑ Back to top