by Sunsilver on 27 October 2020 - 00:10
[waves to Hans...]

Good to see you! A lot of truth in that post:

I will say it clearly anybody who breeds strictly for geographic purity is an irresponsible fool and has no idea what he is doing. I am not saying that there are not geographically pure OSCGSDs. But even they will sooner or later be refreshed with other blood.
by joanro on 27 October 2020 - 09:10
That's, true sunny, about geographic purity. But that is not what Pokorny, the breeder of my foundation dogs, did. And since I only started with two jipo-me dogs, sixteen years later, do you not think I have incorporated dogs from other kennels?
I improted two bitch pups from Czech this past summer. And it's four generations before you find one bitch out of jipo-me kennel. The other dogs in the ped are German....but they are born and registered in czech.geographic purity in gsd today is rare as hens' teeth. But it's all about selection.
But yes, unless a person is only breeding for, maybe five years, which is the average, then they have to get new blood.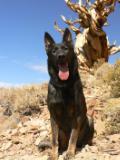 by Prager on 27 October 2020 - 21:10
txarkoeta what is "R. Checa"? So basically what you are doing here is slandering JINOPO which is against the rules here. The reason why JINOPO dogs are not sold in Czech that much is because we get for our pups in USA 3X as much as in Europe so we are not marketing our dogs in Czech that much. However, we sell quite a few dogs in Czech as well andn our studs are used by the best kennels in the country. . Also, it totally jealousy to say that our dogs have no instincts with ever that means. I suppose you mean drives. Our dogs compete on the national level ( Nationals) and international level every year and sometimes we have there more than one dog. Our dog Fant was in excellent #15 place in the international championship of the Czech republic.

by Western Rider on 27 October 2020 - 22:10
Prager, txarkoeta did not slander anyone he repeated what he was told as he was looking for clarity of the information he was told.
Ease up a little, you can state all the good things about your kennel in rebuttal that you like.
by txarkoeta on 28 October 2020 - 02:10
I'm hallucinating the truth. I just asked what you think of the Jinopo kennel, because friends from the Czech Republic have told me that no one buys there in Jinopo, nothing more. I am in contact with Jinopo and Labskeho Privozu as well And now I ask ... here why can't you speak ill of Jinopo? I only ask, is this not an open forum? I repeat, I only ask. Forgive me not even English but I'm from Europe
by joanro on 28 October 2020 - 09:10
Since Pokorny is no longer with the consortium, are they going to change the company name to Jino, for accuracy?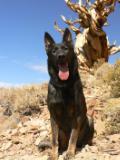 by Prager on 28 October 2020 - 11:10
txarkoeta I think I know who you are. I think you are the hater who goes all over the internet posting against JINOPO>. Get a life dude.

by Cowboy on 28 October 2020 - 13:10
Wow, I love a heated discussion!

There's nothing wrong with asking questions or having a strong opinion.
Personally I think Jipo-Me dogs are terrific. I had a Reno Jipo-Me son for many years and he was a healthy, powerful and protective companion with a calm disposition. He was not a sport dog and his only limitation was the ability of his handler (me).
I currently have a high intensity Salztalblick bitch who is a hand full. She is also a great dog (physically, trainability, temperamentally) but her high drives make her harder to live with on a daily basis...she's demanding and needs a constant outlet for her exuberant energy.
Both are very different dogs that will satisfy different owner expectations. It's so important to know what you want before you buy that pup!!

I think mixing German lines with Czech lines is a great way to improve and grow the breed. I would trust Hans and the Jipo-Me (Jinopo) folks to make the right decisions regarding breedings.
When I'm ready for my next dog, I'll be looking for one with a good mix of older Czech bloodlines.

Be nice to Hans, he knows what he's talking about :)....

by joanro on 28 October 2020 - 14:10
Jipo- me is no longer affiliated with jinopo, according Prager.

My favorite dogs and the foundation of my kennel are dogs from the jipo-me kennel.


by txarkoeta on 28 October 2020 - 14:10
You are confused prager, I just asked, my "discussion" ends here
---
---
Contact information
Disclaimer
Privacy Statement
Copyright Information
Terms of Service
Cookie policy
↑ Back to top