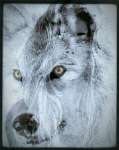 by Fantom76 on 06 May 2017 - 05:05
Why not consider a high drive working line German Shepherd?
by duke1965 on 06 May 2017 - 06:05
LOL marsyas is a german shepherd breeder,
I also think there are some good breeders in USA, for importing, find a good breeder/seller and they will help you with all rules and regulations and will advise you prior to purchase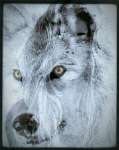 by Fantom76 on 06 May 2017 - 10:05
Obviously I was not suggesting Marsyas. I also believe that there are really good dogs here in the USA and that to buy from overseas is folly.

I know several good German Shepherd breeders in the USA, they are who I get my dogs from....but do not want to show bias by listing their names here. I would contact the local Schutzhund club and ask individual members for suggestions..... and I would go see the dogs and meet the parents and especially meet some siblings, if possible,
by duke1965 on 06 May 2017 - 10:05
fantom, Original poster mentioned marsyas, but is looking for a milinois I think

by Q Man on 06 May 2017 - 14:05
I have a simple question for you...I just wonder what experience you have with Malinois? Have you been around them...worked with them...?
The only reason I ask is to be sure a Malinois is a good fit for you...So many people think they want a Mal or a working line German Shepherd...then they get one and can't handle them and can't stand the energy they have...To these people these working line dogs are a real "pain in the rear"...So I'm just asking to be sure what dogs fit what you can handle and would fit your life...
I mentioned before but have you visited any local working dog clubs like Schutzhund Clubs...you can get a closer view of what their dogs are like and get a bit of a hands on feeling...
Most good breeders want you to get something that is a "good fit" for your life-style"...You say you want to work a dog...what are you planning on doing with the dog or are you just looking for one for personal protection?

~Bob~
by Nadiav on 07 May 2017 - 17:05
My husband is an experienced handler. The dog would be going to work with him. Once certified. If the kennel is gsd breeder then they weridly have Malinios adds on this site. Please believe me i have called every ca breeder and they only sale puppies 8 wk old. Now i am trying out of state seaches. Ivan has wonderful dogs if you have 35000. Lol marayas hasnt gotten in contactand i have tried numerous ways to contact . If anyone knows a good kennel that has 6 month to 2 year female with good drive Please let me know lol yes been to clubs and like i said 8 week old puppies :)

by susie on 07 May 2017 - 18:05
Nadiav, whenever a breeder is willing to sell a 5 months - 2 years old dog, there is a reason...

Normally even breeders do have limited space, a good breeder tends to keep the best puppy out of a litter.

Some of those puppies are for sale later on, but almost always in case
- they didn´t pass the prelims
- they miss one or more teeth, testicles
- they don´t have the temperament the breeder wants to see...

Even in case the breeder desperatily needs money he/she won´t sell his/her best dog - would be stupid, wouldn´t it?

Almost any dog during this lifespan ( 6 months - 2 years ) is a "weed out" - best chance is to find a dog owned by someone who only owns 1 or 2 dogs and really is in need of money...

by BlackMalinois on 07 May 2017 - 18:05

Have some adresses for the US -KNPV malinois contact me by PM , I don,t put names on public forum. depends if something quality is available at the moment, and if it is a match between dog and handler.

by Koots on 07 May 2017 - 20:05
So your husband is in the military and the dog would be going to work with him? As a working military dog or just as a ride-along? I thought the military supplies all their own dogs, and was not aware they would let a person take their own dog to work.

What drives and level of them are you looking for? Black Malinois has lots of opportunity to see Mals and Mal X's come up through the KNPV program in the clubs, perhaps he can help find what you are looking for.

by BlackMalinois on 08 May 2017 - 09:05

honest good quality females they don,t sell here easy only if you will pay the jackpot...


Have seen some interesting females in the KNPV program but than they will breed or certified them first.
to get some offspring for themself

Also have seen here some strong charactar and high drives females for not
everybody (especial green handlers)to sell to get some problems with handling the dog.
---
---
Contact information
Disclaimer
Privacy Statement
Copyright Information
Terms of Service
Cookie policy
↑ Back to top