by jillmissal on 23 February 2019 - 22:02
@hundmutter: "Astrovan, IF that is genuine, and it really works"

It is not, and it does not. It is a scam.

by Hundmutter on 24 February 2019 - 08:02
Well, yeah, Jill, they usually are - as shown in your linked article - which is why the 'IF' in my post; I'm pretty sceptical. But let's see if by any chance Astrovan has not wasted his money and has found a company that is at last offering the 'real deal' ? (IF such a process is possible). That WOULD be useful, wouldn't it ?
NB: The Skeptvet seems to be writing about blood-sampling; not the saliva test Astrovan described. ???
by astrovan2487 on 25 February 2019 - 00:02
Interesting read about the blood and saliva testing being inaccurate. I'm skeptical about it too, don't think I would have done it except for my insurance covered it. The results I get back may be pretty telling if this is a useful test or not as my dog is already on a limited ingredient raw diet and has been for awhile.

by Hundmutter on 25 February 2019 - 07:02
Its interesting in itself, that; Nutriscan (and others ?) must have submitted something reasonably convincing for the Insurance companies to be prepared to cover the process. The insurance business is hardly known for an easy acceptance of innovative medical techniques / drugs that it might be going to end up paying out on, since it spends as much time as possible trying to find ways out of paying claims.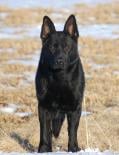 by Jenni78 on 26 February 2019 - 22:02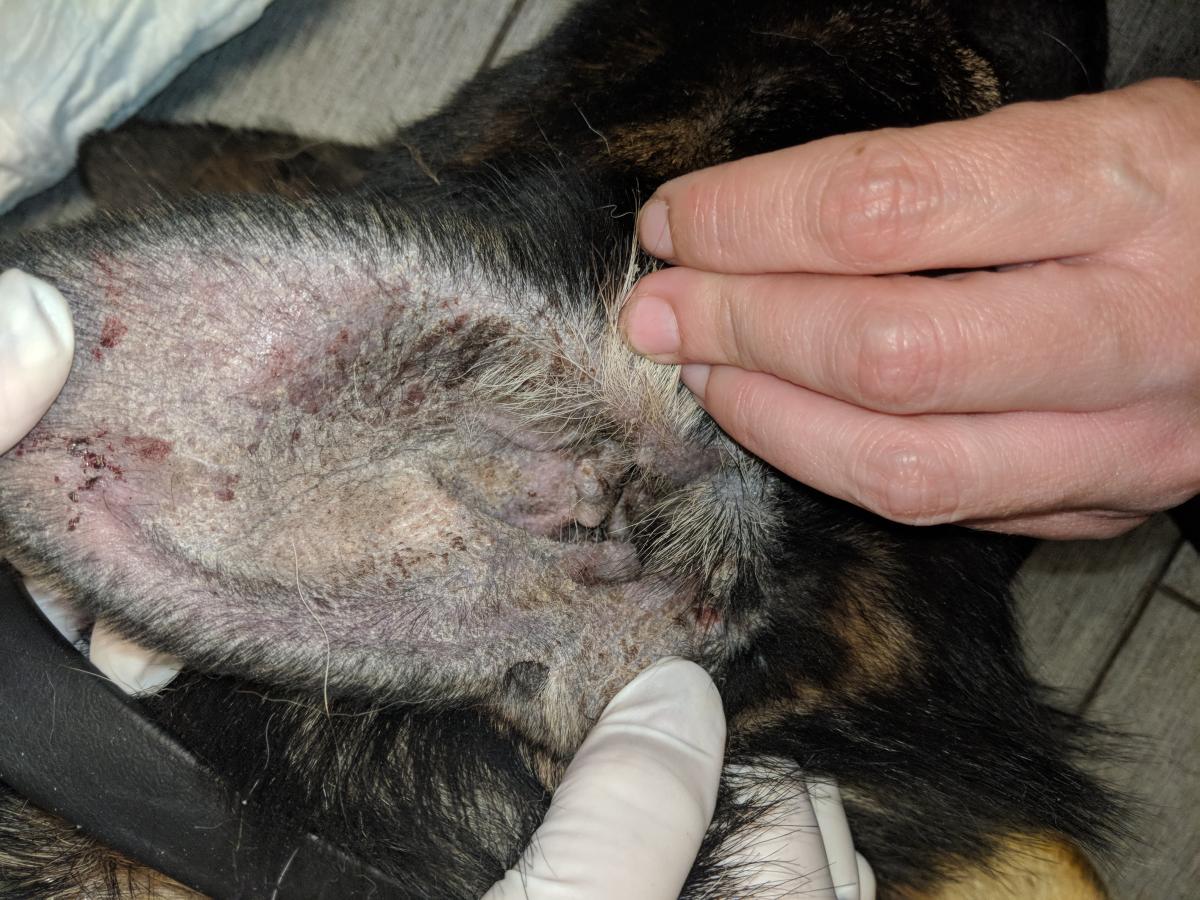 Yeast can be in ears for all sorts of reasons- I'd not be so quick to jump to a food allergy conclusion. Too much crate time (low air circulation), swimming, etc. I have rescued dogs who sat in crates 24/7 and they were loaded with yeast. They weren't allergic to anything. I "cured" them with medicated baths, sunshine, and outdoor time like a normal dog would get, and regular good quality dog food. I could have spent thousands of dollars on testing or special foods, but food allergies in dogs are really *not* that common. Environmental allergies, sure. But topically is the way to prevent those from flaring. Put a can of sardines on whatever food you're feeding (I would do something relatively low-glycemic, but I wouldn't go crazy) and up her omega 3's and fats in general. I find most people don't feed their dogs enough fat and their skin suffers. Just because a dog has a yeast infection at once point doesn't mean it will continue or that he/she is allergic to something. Here is a photo of a dog I repossessed for neglect/abuse. Rotted in a crate practically non-stop, had hardly any hair on his face, no hair on the fronts or backs of his ears, yeast and staph in all skin folds, ears, and on belly. NOT allergies. Neglect. He got an anti-fungal bath, and got treated like a normal dog and within 2 weeks, he looked like a different animal. Fed him Victor Nutra Pro and let him play outside- a lot! Exercise, lack of stress, and omega 3's are all good for the immune system, and the skin is the largest organ in the body and typically the first to suffer when those things are lacking.
Obviously, I'm not saying you neglect Eska. I am simply saying jumping to a yeast=allergies conclusion is not always accurate.

by Sunsilver on 27 February 2019 - 03:02
One thing that has happened due to my move is I can't let the dogs spend much time outside, because the fence isn't secure. If I don't watch them every second they're out there, they slip through it and run off to visit the other dogs in the neighbourhood!
My old girl is quite deaf, and I thought she was going to walk right out into a busy street the other day, despite me running after her, shouting at the top of my lungs!
I am SOOO looking forward to better weather, when I can take them up to the army base, where there are lots of open spaces to let them run off leash. And, of course, spring weather will allow me to get a proper dog-proof fence built around the yard!
This winter has been a real stinker as far as weather: sever cold, alternating with freezing rain and blizzard-like conditions. Last week, I came very close to falling on my ass twice, just walking Eska around the block. This past Monday, we had 60 mph winds, with whiteout conditions so bad they even pulled the snowplows off the roads! Honestly, I'm ready to move to Florida!
Anyway, there's been a lot of improvement in the itching with the ear meds and new food. Am also trying to give the dogs more outdoor time as weather allows.
As for crate time, Eska is confined to her crate only at night, to keep her from chasing the cat at 2 a.m. She often goes into her crate during the day, though, as I leave the door open all the time.

by Hundmutter on 27 February 2019 - 08:02
Where did Astrovan's post go ? Yesterday he posted that his dog spent quite a lot of .time getting wet; which, too, might accord with what Jenn is saying. Just because, in my own case, Vida's recurrent ear problem proved to be triggered by dairy products, I'm not wedded to the idea these things are always an allergic reaction; just put it in for consideration. in case someone changes foods but forgets they are still giving cheese cubes as training treats, or whatever !

by mrdarcy on 27 February 2019 - 08:02

by Hundmutter on 27 February 2019 - 13:02
Ah ! TY, MrD.


by mrdarcy on 27 February 2019 - 17:02
No problem Hundmutter

You must be logged in to reply to posts
---
---
---
Contact information
Disclaimer
Privacy Statement
Copyright Information
Terms of Service
Cookie policy
↑ Back to top