by northwoodsGSD on 31 March 2015 - 00:03
Curious if anyone else is having problems accessing the site?
Most of the time I can get on if using my phone but I've unable to get on from both my laptop & tablet.
Ive tried all the usual fixes & nothing is working.
by Hutchins on 31 March 2015 - 01:03
I had issues getting on it on Saturday night/early Sunday morning. I was able to get on it later during the day on Sunday. I was using my laptop.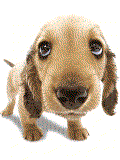 by GSD Admin on 31 March 2015 - 02:03
The site was down Sunday morning for X amount of hours but has been working since.
What happens when you try and get on the site? Are you typing in the address or using a bookmark?
Are you using http or https?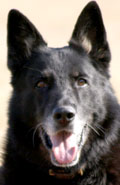 by BlackthornGSD on 31 March 2015 - 03:03
It's been super slow for me for the last week or so.

by northwoodsGSD on 31 March 2015 - 04:03
GSD admin.
I've used both bookmark & typing it in. I've also tried both http & https. I either get a no data received msg or one saying that the site address is out of date.
I just tried it, on my laptop. Got the now data msg the first couple times. Now tho last time it worked.
If it was just my laptop I'd think maybe a virus or something, but it's happened on both the laptop & my tablet. Its the only site that this ever happens with.
by Nans gsd on 31 March 2015 - 17:03
just seems slow, very slow. Thx though, Nan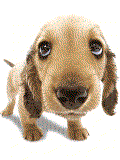 by GSD Admin on 31 March 2015 - 17:03
I haven't noticed it being slower. But that is one of the main reasons for the new site. Nan, have you tried the beta and does it also seem slow?
Northwoods, I am not sure why you are having this issue. Hoping Oli will post to this thread in the next day or two with some insight.

by northwoodsGSD on 31 March 2015 - 22:03
Thanks.
In the mean time if you have any suggestions for me to try, I will. 👍

by Xeph on 01 April 2015 - 01:04
I've been getting the "This site is unsafe" message

by Western Rider on 01 April 2015 - 01:04
This is the link I am using and it works for me on Chrome, IE, Opera, and Safari See if it works for any of you
---
---
Contact information
Disclaimer
Privacy Statement
Copyright Information
Terms of Service
Cookie policy
↑ Back to top