by nick3981 on 21 November 2018 - 16:11
I need help finding the right dog/puppy I really don't want to get taken advantage of again like I did with my current dog. I would really like to find a great working female that I can train/compete with but also a breeder or trainer that can also teach me proper handling. Where do I even begin? Any help would be appreciated getting me pointed in the right direction.
by Vito Andolini on 21 November 2018 - 16:11
Hold off on getting a dog or puppy. Go visit a few local clubs. See which one fits for you and them. Be honest. Tell them you are going to get a new dog , but would like to come out to learn, help and see what is needed to succeed in the sport.
Odds are, you will be pointed in the right direction by members of that club. Still give it some time. Remember, the only thing two dog trainers agree on, is what the third trainer is doing wrong. Take your time and watch their dogs. Get an idea of what you like and ask that person to help you.

by Hundmutter on 21 November 2018 - 18:11
And only when you have taken time to do as Vito suggests, then come back here and do some research, use the Scams & Ripoffs forum, ask questions. That will give you confirmation if you are being steered right by the people you have been talking to at the clubs; say if they recommend a breeder to you, you'll be able to check if others have had any problems or not.

Between these two approaches, you will pick up info you might be missing (not clear from your OP) as to what health checks you need to do etc before you hand over your money for a pup. Good luck.
by Rik on 21 November 2018 - 23:11
very good advice from Vito and hund.

you should also realize that you are an unproven talent (don't mean that in a bad way) just that the most honest breeder in the world might not risk their best pups.

everybody starts at day 1. many of us have been taken advantage of.
mostly in my case because of good advertising, impatience and not going to look at what I was buying.

I think you make a good start just asking.

jmo,
Rik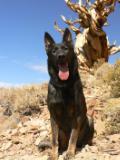 by Prager on 23 November 2018 - 16:11
Ask 1000 people and then make up your mind.
Chinese proverb.

by Q Man on 23 November 2018 - 17:11
TOO much dog is not a good fit...and...TOO LITTLE (Drive) dog isn't good either...You have to find the right dog for you...Whatever that means...

Also remember that Puppies are a Crap Shoot...If you want to get something your more sure about then get a young adult...

~Bob~
by bladeedge on 23 November 2018 - 18:11
Carpshot on older dogs as well . allot of cover UPS some can take months to show them self's . dogs are a risky business . best too find someone you may know or someone that is highly recommend even on here that is your best shot if getting what you want . Best of luck 👊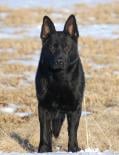 by Jenni78 on 24 November 2018 - 00:11
Nick, you need to be really honest about your handling capabilities and needs. While it's great to find a club willing to help out a novice, they aren't all that way, and sometimes newbies get snubbed at clubs. Don't let that discourage you. Keep looking until you find one you feel comfortable with. They will know where the good dogs in the club have come from. While what Rik said is true, often, that breeders aren't going to risk a pup with an unproven handler, there are breeders who will appreciate your candor and give you a chance with a NICE pup. Maybe not WUSV champ, but a dog you won't outgrow, a dog you can learn with and be happy for many years to come. I know there are breeders who will tell you anything to sell you a dog, but there are also breeders who wouldn't dream of being anything less than 100% honest. The trick is to learn the difference ;) That is best done by checking references. Ask them for people who were at your experience level and bought a dog from them. If they balk at giving you names, maybe consider looking elsewhere. Most honest breeders are happy to provide references.

Additionally, this site can be a good resource. Where are you located, are you willing to ship, what's your experience level, what's the problem with your current dog, etc. etc. More info will get you more info ;)
by Vito Andolini on 24 November 2018 - 01:11
Like I said earlier, go find a club first. Figure out what you want and need. Stop listening to others. Learn for yourself. You can't know what to look for unless you gain knowledge, and that doesn't come from simply listening to people. Without knowledge, you will not know how to see through the BS and sales pitches. Gain knowledge and watch the parents work. If you are active with a club, helping out, watching, and listening, you will be better off

References are great, but look for breeders that have a track record for results and breeders that actually work their dogs. If they don't work their dogs, you have to ask why? And how do they know? I'm not saying that you can't find an excellent pup from someone that doesn't, but some people just buy a couple dogs that are titled and put em together.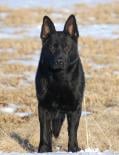 by Jenni78 on 24 November 2018 - 01:11
Vito, with all due respect, what you're proposing takes YEARS. Most don't have the patience.
---
---
Contact information
Disclaimer
Privacy Statement
Copyright Information
Terms of Service
Cookie policy
↑ Back to top