by K9261 on 09 January 2012 - 18:01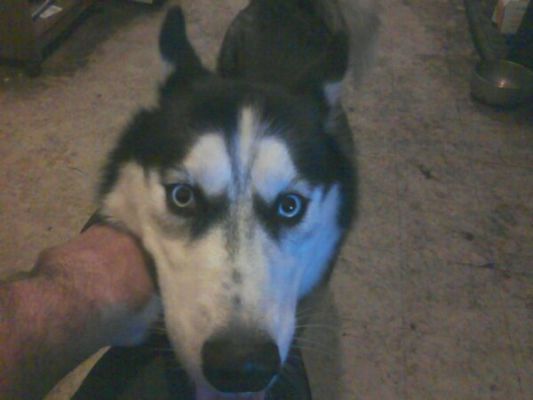 This is my new Lil Boy MAX. I went and picked him up this morning. Appreciate any thoughts or comments.

by GSDguy08 on 11 January 2012 - 01:01
Very nice looking boy, reminds me a lot of my Max.

by K9261 on 11 January 2012 - 15:01
Thanks for the kin words. Question : Any idea how big a purebred male husky is supposed to get ? This my very first husky. I am used to german shepherd dogs...

by GSDguy08 on 13 January 2012 - 04:01
One more thing, the male in my picture isn't my Max, that's a son of my Max. I'll try to upload a picture of my pack on here tomorrow when I get a chance. Male Huskies by standard should not be over 60 lbs and 23 and 1/2 inches in height at the shoulders. Your dog is probably done growing, but if he is one year.......he will probably get more muscle and width over the next year or so. My male Max didn't completely fill out until he was 3. He weighs 56 lbs and he's 22 and 1/2 inches at the shoulders. This is your first Husky, and I'm willing to bet this won't be your last. There is just something about the Husky breed, most people who get one......end up getting another at some point.
---
---
Contact information
Disclaimer
Privacy Statement
Copyright Information
Terms of Service
Cookie policy
↑ Back to top