This is a placeholder text
Group text
by txarkoeta on 14 September 2021 - 03:09
Hi there. I am almost determined to buy a puppy from the Jabina kennel in Denmark. Has anyone bought a Jabina puppy in recent years?
by txarkoeta on 15 September 2021 - 02:09
Nobody?

by DuganVomEichenluft on 15 September 2021 - 08:09
I have not, but Kennel Jabina is top notch. You cannot go wrong with them so just reach out to them direct.


by txarkoeta on 15 September 2021 - 17:09
Yes, I contacted them, I think I will take a puppy from them but I wanted to know opinions of someone who has bought Jabina.

by mrdarcy on 16 September 2021 - 12:09
I asked a friend about this kennel and I quote what she said " I know the kennel quite well, they make a lot of really good working dogs. If you look at international competitions, the picture is quite clear, probably the kennel with the most participants in."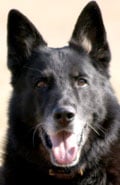 by BlackthornGSD on 16 September 2021 - 13:09
Jabina is an excellent choice for a working kennel. They do seem to have a sort of type of dog they like - so as long as that's what you're looking for, you're good. As well, the kennel has a good reputation for their dealings with people who import from them. I'm always happy to see a Jabina dog in a pedigree.

Christine
by txarkoeta on 16 September 2021 - 14:09

by Hundmutter on 17 September 2021 - 02:09
Hate to cross-post, but it looks like John Jabina (Denmark) ought to be nominated for the "Best Working Line Breeder of the Decade" - oh, you thought they had to be an American or an East European ?
by txarkoeta on 17 September 2021 - 03:09
No, US lines no! I'm from Europe, I don't need to go to a breeder from the United States, I like Eastern European lines but mixed, not pure. I think I'll buy it from Jabina

by Rik on 17 September 2021 - 09:09
good luck tx. everyone starts somewhere and seems you have done quite a bit of research and maybe start ahead of the game a little.

going with a well established kennel with long knowledge of background breeding is one way to put the odds some in your favor, especially if the reputation is good.
---
---
Contact information
Disclaimer
Privacy Statement
Copyright Information
Terms of Service
Cookie policy
↑ Back to top